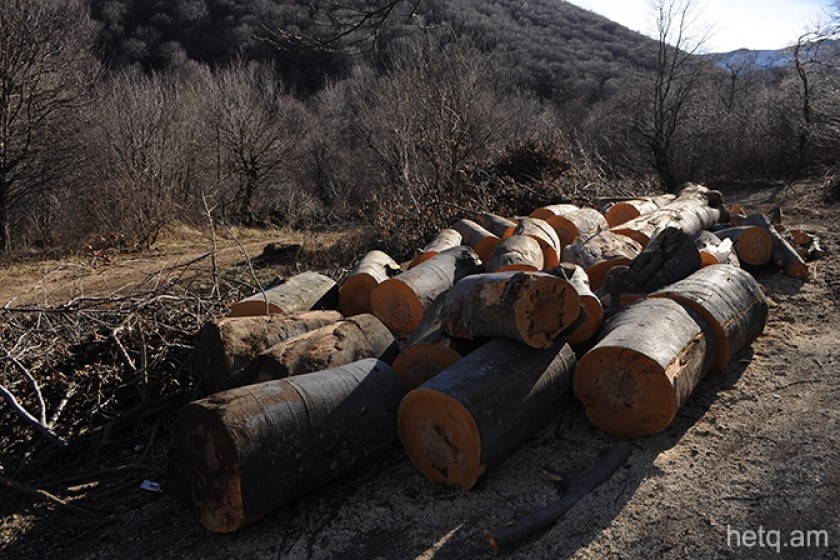 Stepanavan Forest: More Than 1,000 Illegally Felled Trees
Walking through the Stepanavan forest for a few hours with volunteers from the civic group Armenian Forests Public Monitoring, we came across 1,100 logged trees. None showed the official logging stamp on the stump.
There were numerous tress cut on hill slopes. It is illegal to issue permits for logging such positioned trees. We also came upon certain spots where entire groups of trees were logged. This measure too is illegal. It increases the risk that those trees left standing will be destroyed by heavy winds. And there is no shortage of wind-damaged trees in Stepanavan.
When we were photographing the area the sound of buzzing chainsaws never stopped. In the span of a few hours, we heard the thump of seven logged trees as they hit the ground.