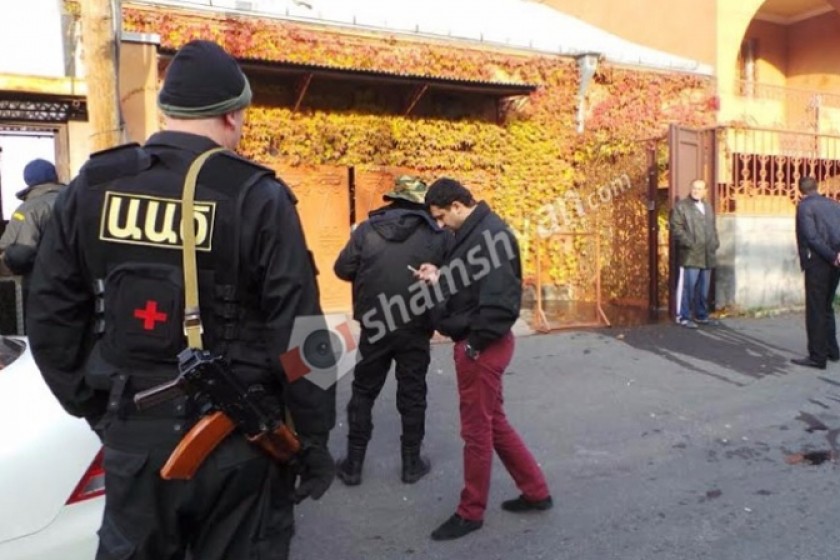 Criminal Gang Arrested in Yerevan: Large Weapons Cache Seized
Armenia's National Security Service (NSS) reports that it has uncovered a criminal gang in Yerevan that was planning to carry out a series of serious crimes in Armenia.
The NSS says that Artour Vardanyan, a citizen of Armenia living overseas, traveled to Armenia earlier this year and set up a criminal organization that obtained large amounts of guns and ammunition and hid the cache at a private house rented in Yerevan's Nork district.
The NSS says it raided the house today, seized the weapons cache, and arrested nine individuals including Vardanyan.