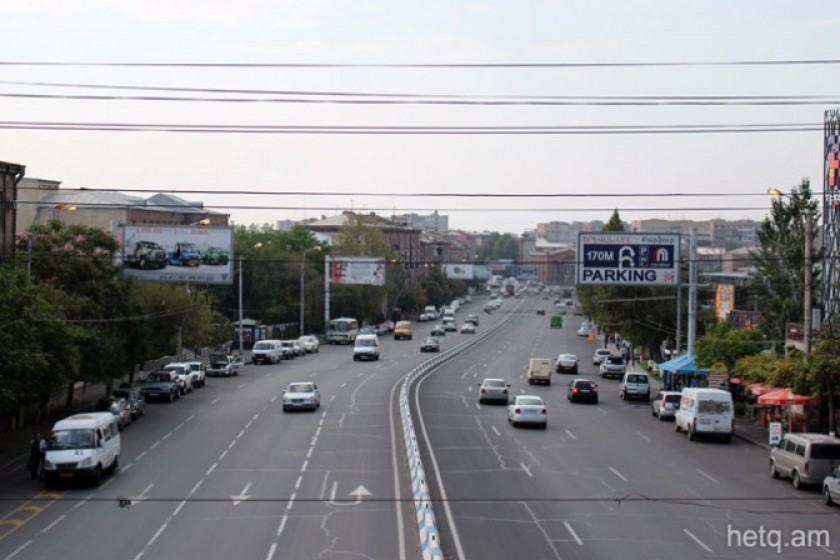 Armenia's National Assembly Debates $113 Million Yerevan Road Construction Loan
Armenia's National Assembly today debated a recent US$113 million loan that Armenia will be receiving from the Asian Development Bank to continue road construction in Yerevan.
The loan (Tranche 2), to be paid back in 22 years, was signed by Armenia on December 22, 2015 and is part of the Sustainable Urban Development Investment Program designed to provide a long-term approach to traffic and urban infrastructure by diverting traffic from the Yerevan city center through the creation of a new and efficient bypass of Yerevan.
Yerevan Deputy Mayor Kamo Areyan presented the agreement to the National Assembly, stating that the construction budget of the loan is $65 million, followed by $13 million to re-house those affected by the construction, and $12.6 million for technical consultation.
MP Mher Shahgeldyan wanted to know how many residents are expected to be re-housed due to the project and what guarantees could the government provide that they would not face the same problems as residents evicted when Yerevan's Northern Avenue was built.
Areyan responded that 220 legal and 300 non-registered structures would be demolished to make way for construction of the new roadways and that compensation would follow a drawing up a comprehensive inventory of what properties would be affected.