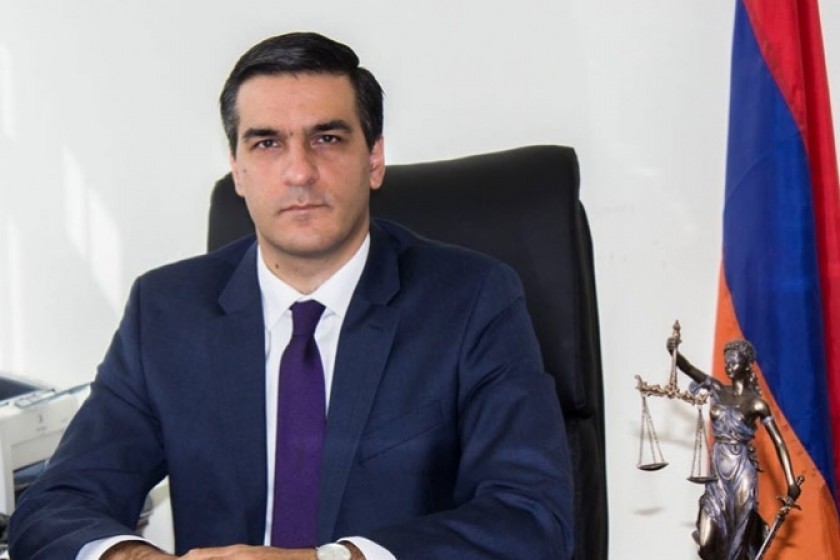 Armenia's Parliament Gets a Peek at Candidate for Country's Human Rights Defender
Hovhannes Sahakyan, President of the Armenian National Assembly's Standing Committee of State and Legal Affairs, today presented Arman Tatoyan, a deputy justice minister, as the only viable candidate to fill the position of Armenia's Human Rights Defender.
Karen Andreasyan, who served as Armenia's third HRD since 2011, resigned in January of this year.
Sahakyan described Tatoyan to parliament members as a young, apolitical and practical individual who can overcome the challenges of the post.
Tatoyan took the podium and said that the HRD must supplement the state system when it comes to defending human rights and must rise above internal governmental interests.
"Sadly, in our country, many issues remain unresolved that lead to numerous violations of rights and freedoms. For example, there must be a systematic review of the mechanism for granting early release from prison and inmates must become participants in the process," said Tatoyan addressing MPs.
Tatoyan went on to say the office of the HRD must serve as a bridge between various civic organizations and state institutions, noting that various flexible approaches to achieve this are available.
The candidate stressed the importance of working with the media and cooperating with state institutions in order to operate constructively.
Photo: Armen Tatoyan