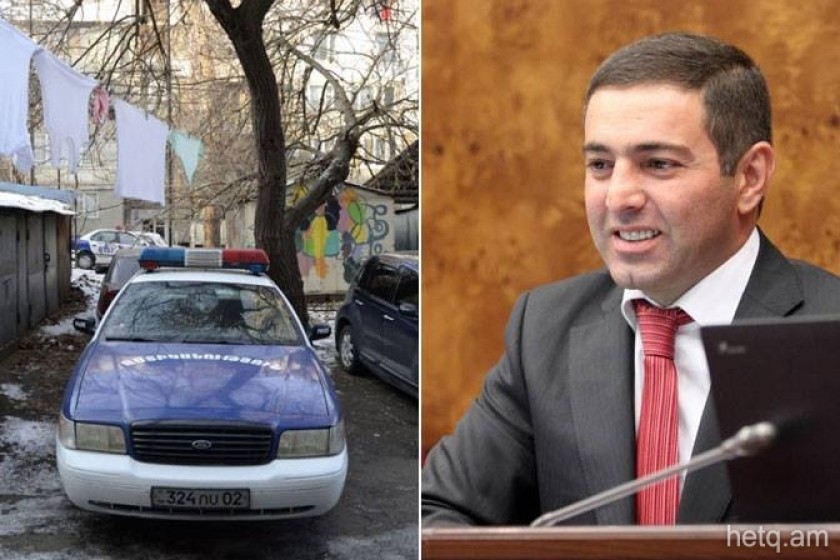 Police Chief's Son-In-Law Gets $40K Cleaning Contract
Armenia's Police has signed a 19.9 million AMD ($40,000) contract with a company 50% owned by the son-in-law of Police Chief Vladimir Gasparyan to clean the department's patrol cars and escort vehicles.
Yutek-Avto, the company given the cleaning contract is half owned by Gasparyan's son-in-law Artur Gevorgyan (photo) who serves as a Republican Party MP.
Gevorg Gevorgyan, a relative of Artur's, owns the other 50%.