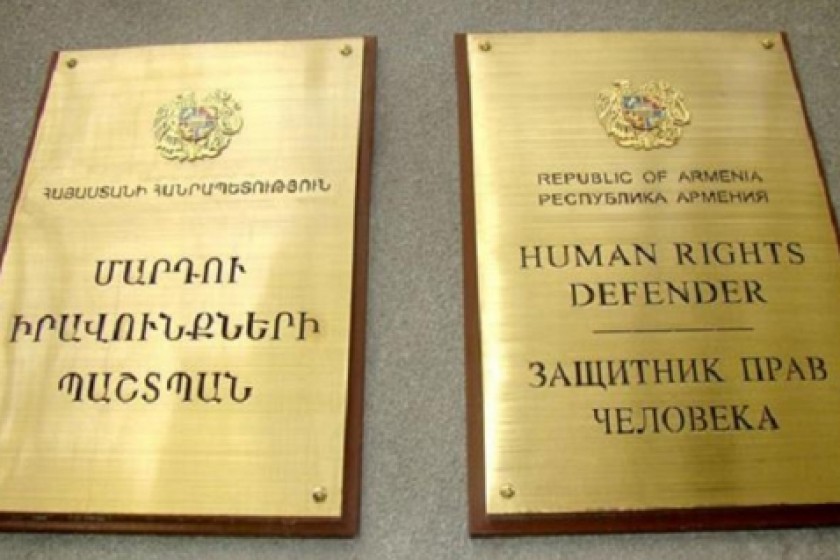 Human Rights Defender Asks for Clarifications in Case of Detained Activist Vardges Gaspari
Arman Tatoyan, Armenia's recently appointed Human Rights Defender (HRD), reports that he will be looking into allegations that detained civic activist Vardges Gaspari, now being held at the Nubarashen Prison, has been subjected to violence at the hands of prison officials.
Tatoyan, in a statement released today, says that a team from his office visited Gaspari in prison after receiving complaints from Gaspari's lawyers and wife that the activist was being severely mistreated.
The HRD adds that Gaspari had declared a hunger strike to protest his mistreatment, but that the activist called it off after meeting with the HRD team.
Tatoyan says he's relayed Gaspari's claims to the prosecutor general's office and to the justice ministry.
Tatoyan says he's demanded clarifications from the justice ministry regarding a claim made by Gaspari's wife that Nubarashen Prison officials banned her from seeing her husband on two occasions.
Regarding the legality of detaining Gaspari, Tatoyan noted that according to Armenia's "Law on the Human Rights Defender", his office has no power to intervene in an ongoing court proceeding and that, by the same law, the HRD is prohibited from receiving clarifications from the judge in question regarding issues raised during an examination of a complaint.