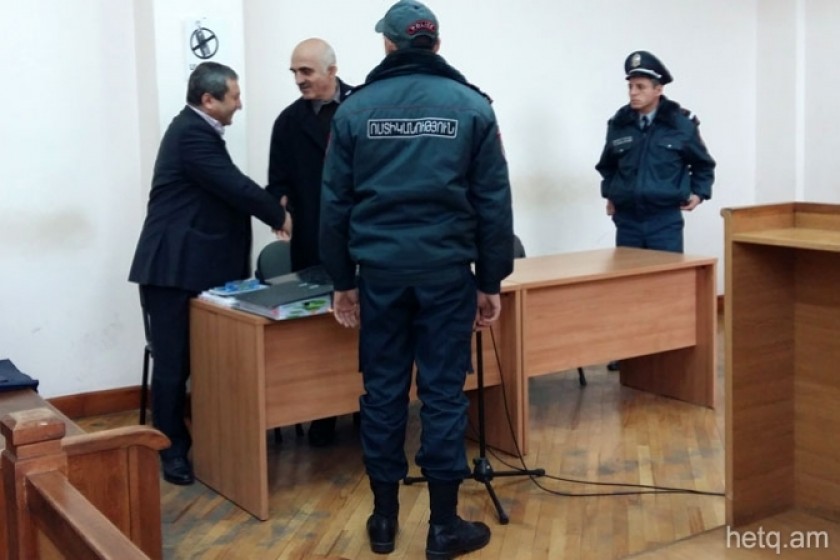 ArmenTel $500 Million Swindle: Employees' Phone Messages Monitored
A Yerevan court today started to examine the evidence related to Ashot Poghosyan, a former ArmenTel security chief implicated in a scam that rerouted $500 million in revenues at the telecommunication company.
That such revenues were being rerouted came to life in 2013, when Vimpelcom (ArmenTel's parent company) auditors revealed that ArmenTel had been operating a rerouting cable between 2009 and 2013 for international calls and that revenues were never entered the company's accounts.
Losses to ArmenTel and the government of Armenia amount to $6 million.
Poghosyan is charged with agreeing to the plan, of obtaining a space for the rerouting operation, and monitoring it.
Igor Klimko, then the director of ArmenTel, has claimed that it was Armenia's National Security Service (NSS) that originally requested that the company install the new rerouting cable.
In court today, prosecutor Armen Panosyan presented as evidence a National Security Service (NSS) document to the effect that the NSS never made such a demand of ArmenTel. Klimko's attorney, Tigran Atanesyan, says the NSS letter to ArmenTel authorizing the cable was subsequently lost.
Also presented as evidence today were SMS messages sent by Ashot Poghosyan and other former ArmenTel employees to one another regarding the operation.
Evidence also includes information seized from phone traffic from Russian operator Rostelecom and MTS networks to ArmenTel from 2010-2013. Armenia's NSS had requested such data.
This evidence has yet to be examined.
Prosecutor Panosyan requested that the session be postponed since he had to attend another case.
The court sustained the motion and issued a one-month postponement.
Photo (from left): Ashot Poghosyan's lawyer, Ashot Poghosyan
If you found a typo you can notify us by selecting the text area and pressing CTRL+Enter