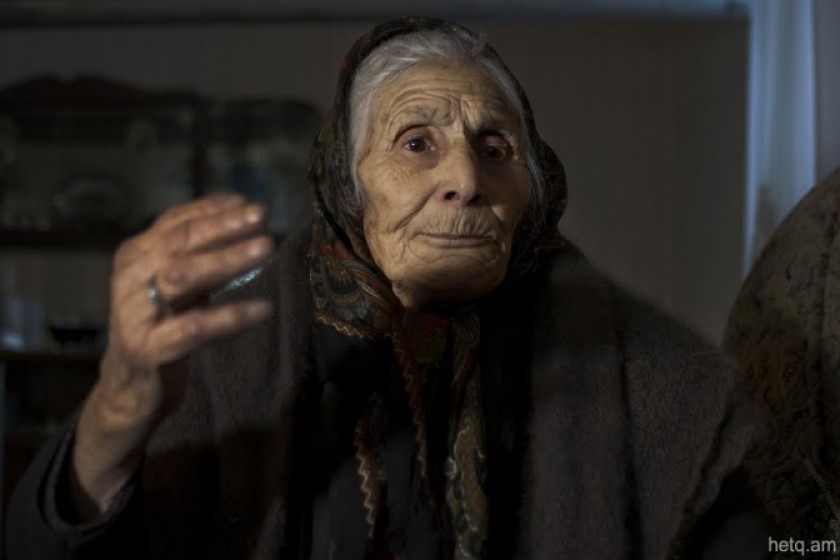 Mrs. Badoyan from Gavar: Centenarian Toasts World Peace and Demands We Drink with Her
Doukhik Badoyan celebrated her 100th birthday this year.
Given that she doesn't know the exact date, Mrs. Badoyan celebrates it sometime in February.
She and her only son, and his family, live in the town of Gavar, in Armenia's Gehgharkounik Province. She proudly talks about her four grandchildren, her ten great-grandchildren, and her three great-great grandchildren.
When this reporter visited her home, Mrs. Badoyan was sitting on the couch watching TV. She was at first a bit concerned when she noticed the 'strangers' entering the room and asked her son what it was all about.
- Have they come to punish me?
- No, mom.
- So why are they asking all these questions?
Mrs. Badoyan's memory is as sharp as a tack. She gets around quite well for her advanced age. Only her hearing has suffered somewhat. Up till last year she used to work in the field collecting grass for the animals. She still wants to work and plans to grow potatoes to send to her grandkids living in Yerevan.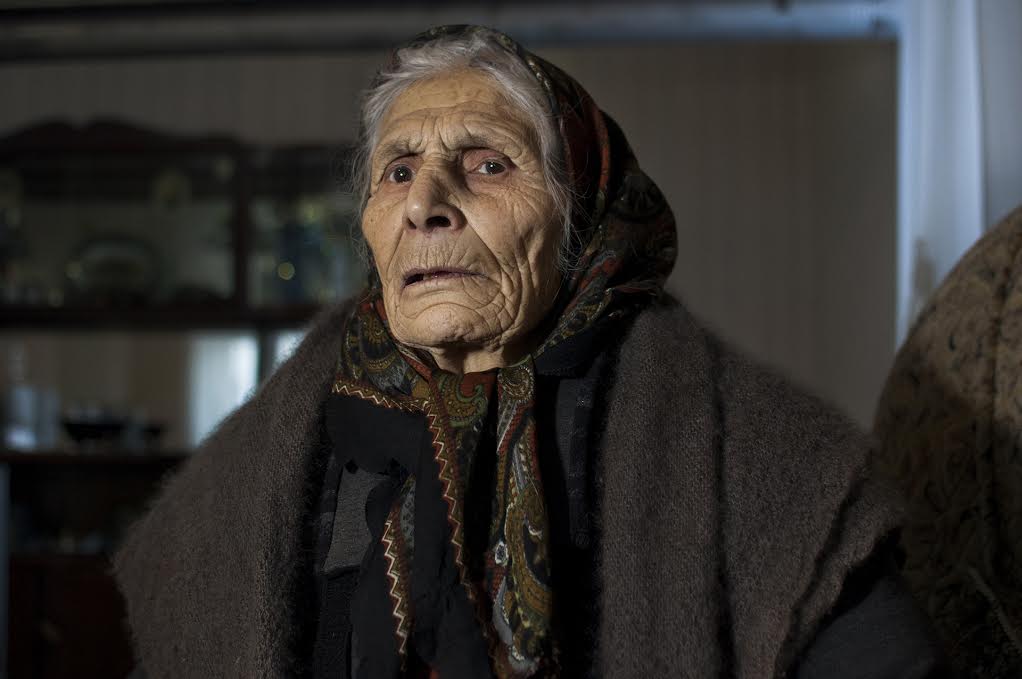 Mrs. Badoyan is no complainer. She eats well, watches TV and keeps busy. It's all she needs.
"I drink some good oragh*. Just enough to whet my appetite. I know just how much to drink so that I don't get tipsy," she says and invites us to have a drink with her so that she can wish us an appropriate welcome. (aragh -moonshine from home-grown garden fruits)
"If you don't drink my 100th birthday will be for nothing. It's the first time you're visiting my house. It would be rude not to drink," says Mrs. Badoyan, who proceeds to bless us and then wishes for world peace.
Out of the corner of her eye she makes sure I drink and empty the entire tumbler.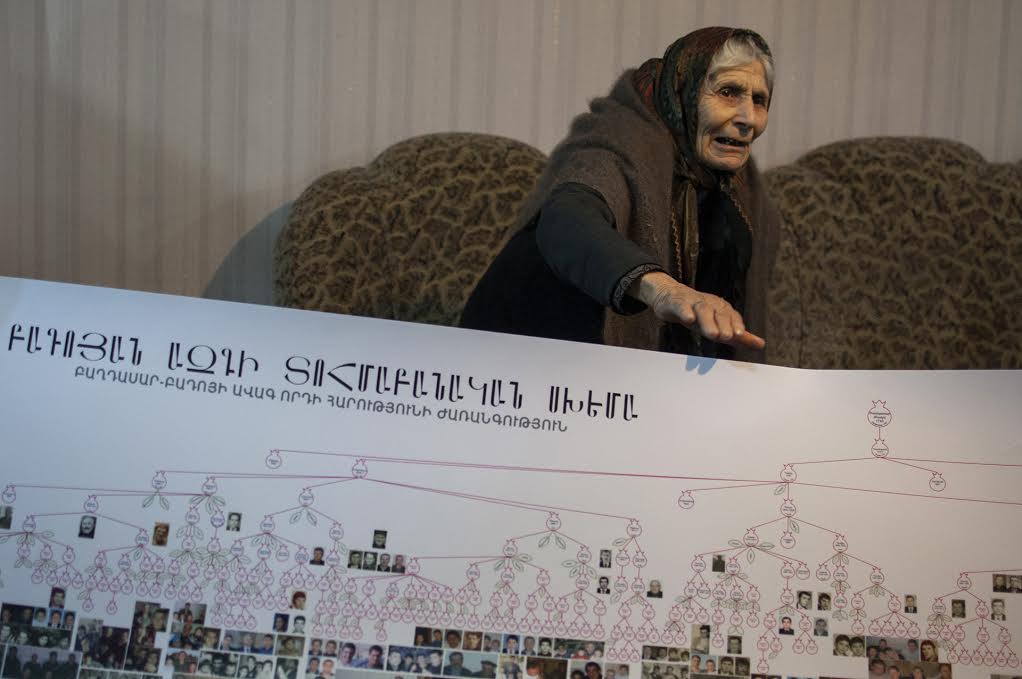 Mrs. Badoyan and her family tree
Mrs. Badoyan lost her husband in WWII. She raised their only son by herself and is happy that her son is now taking care of her.
"My son Vardges was two years old at the time. I had many suitors after the incident but I turned them all down. I couldn't just abandon my son. Now, he takes care of me. He forces me to eat, puts me to bed, and makes sure to cover me so I don't catch cold and die," Mrs. Badoyan says.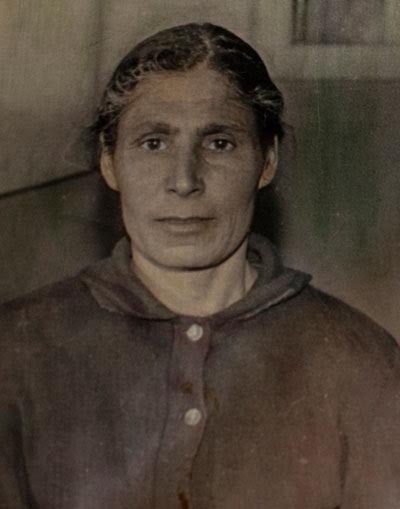 She then starts to compare her years as a young woman with the life she lives today. She says that she lives like a minister today, everything is easy, but that there's no work to be had.
In her mind, living today is a breeze when compared to life decades ago. To prove her point, Mrs. Badoyan starts to list all the difficulties she faced back then.
"We were growing tobacco. We were twenty women working under this one brigadier. We were half starved. He told me, 'You're a strong woman, go to those hills with the crate and collect the tops of the bushes. Bring them back, clean them, so we can give them to the kids to eat.' That's how bad things were," relates Mrs. Badoyan.
She also vividly remembers standing in line every day for the family's ration of 300 grams of bread and fighting for the best bits.
Photos and video: Narek Aleksanyan
If you found a typo you can notify us by selecting the text area and pressing CTRL+Enter