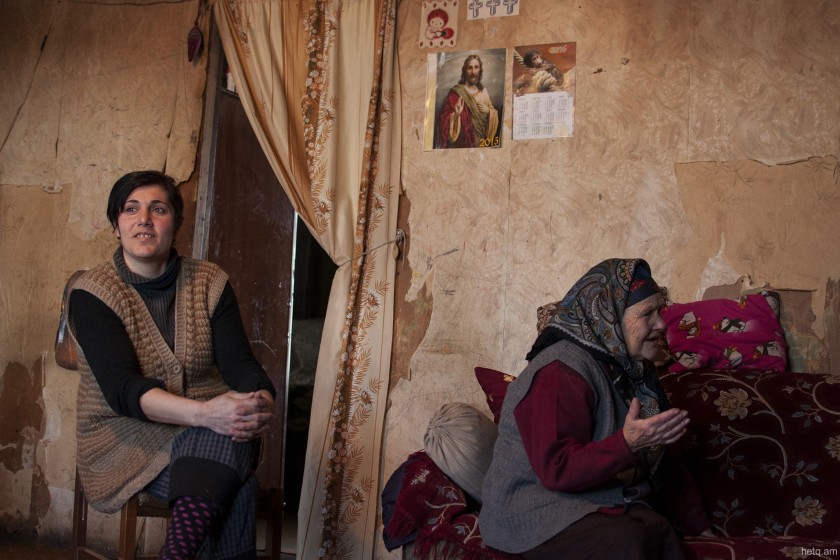 87 Year-Old Valentina: Came to Armenia 60 Years Ago from Russia as a Bride and Fell in Love with the People
Women are seated in a house in Ddmashen, a village in Armenia's Gegharkounik Province, whiling away the time watching TV.
Their husbands are away in Russia, working. It's a fate they have in common.
87 year-old Valentina, of Russian extraction, came to the village sixty years ago as a bride from the town of Ryazan. Two of her eight children reside in Russia. The rest live in various villages in Armenia.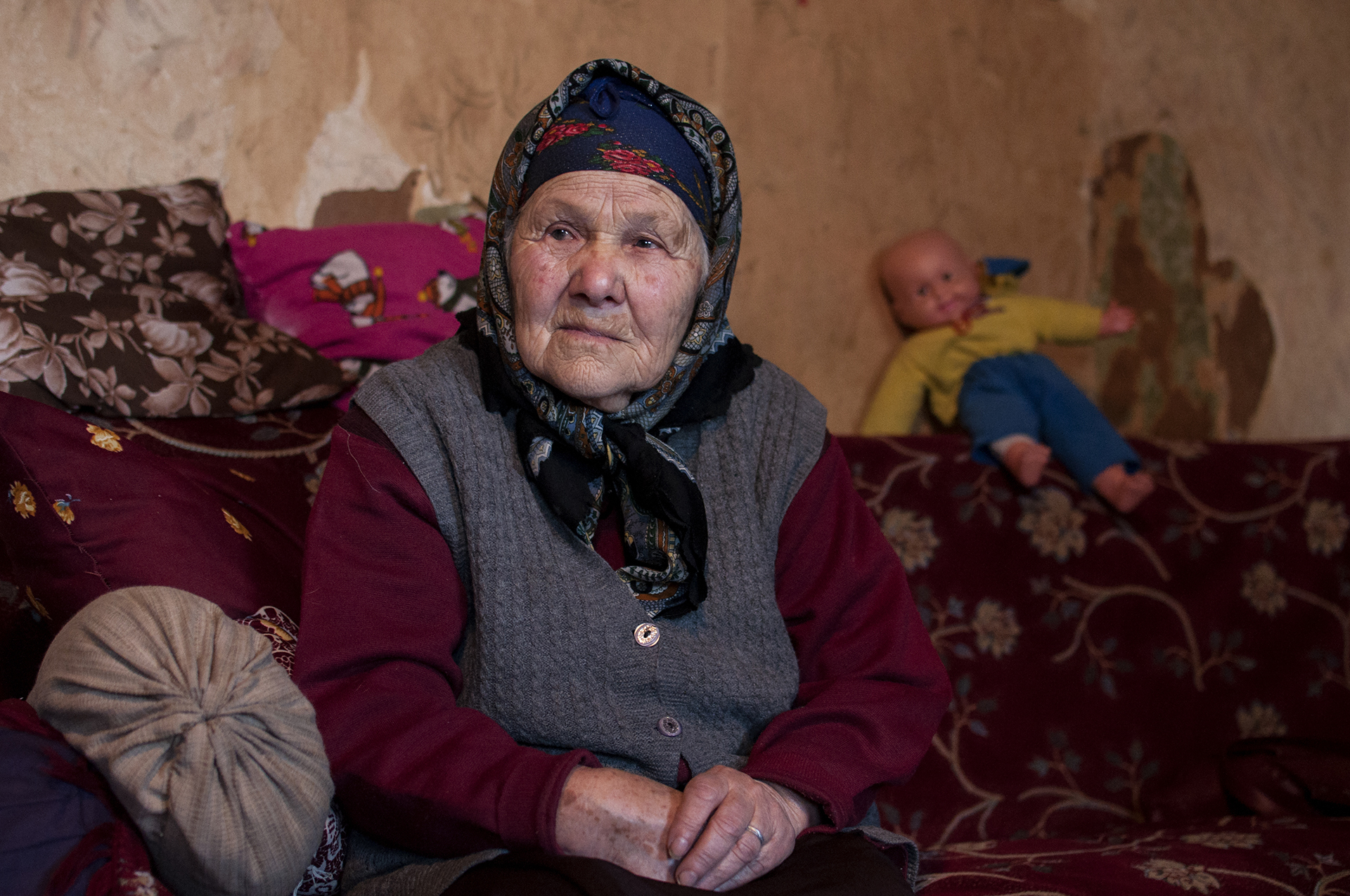 Valentina learnt Armenian quickly and speaks it fluently. She says that during WWII many Russian women came to Armenia with their husbands. Many eventually returned. Valentina explains why she remained in Armenia. "Armenians are good people and they respect me. When I get ill, all the neighbors visit to see me. If you go to a neighbor asking for something, they won't refuse you."
One Armenian staple that she doesn't like is the Armenian flat bread lavash. She prefers the Russian black bread. Unfortunately, no one in Armenia can bake the bread to her liking, not even her daughter-in-law. "The black bread, when baked in Armenia, gives off the aroma of an Armenian, not a Russian," she explains. When her son in Russia asks Valentina what he should send her, the answer remains – a crate of black bread.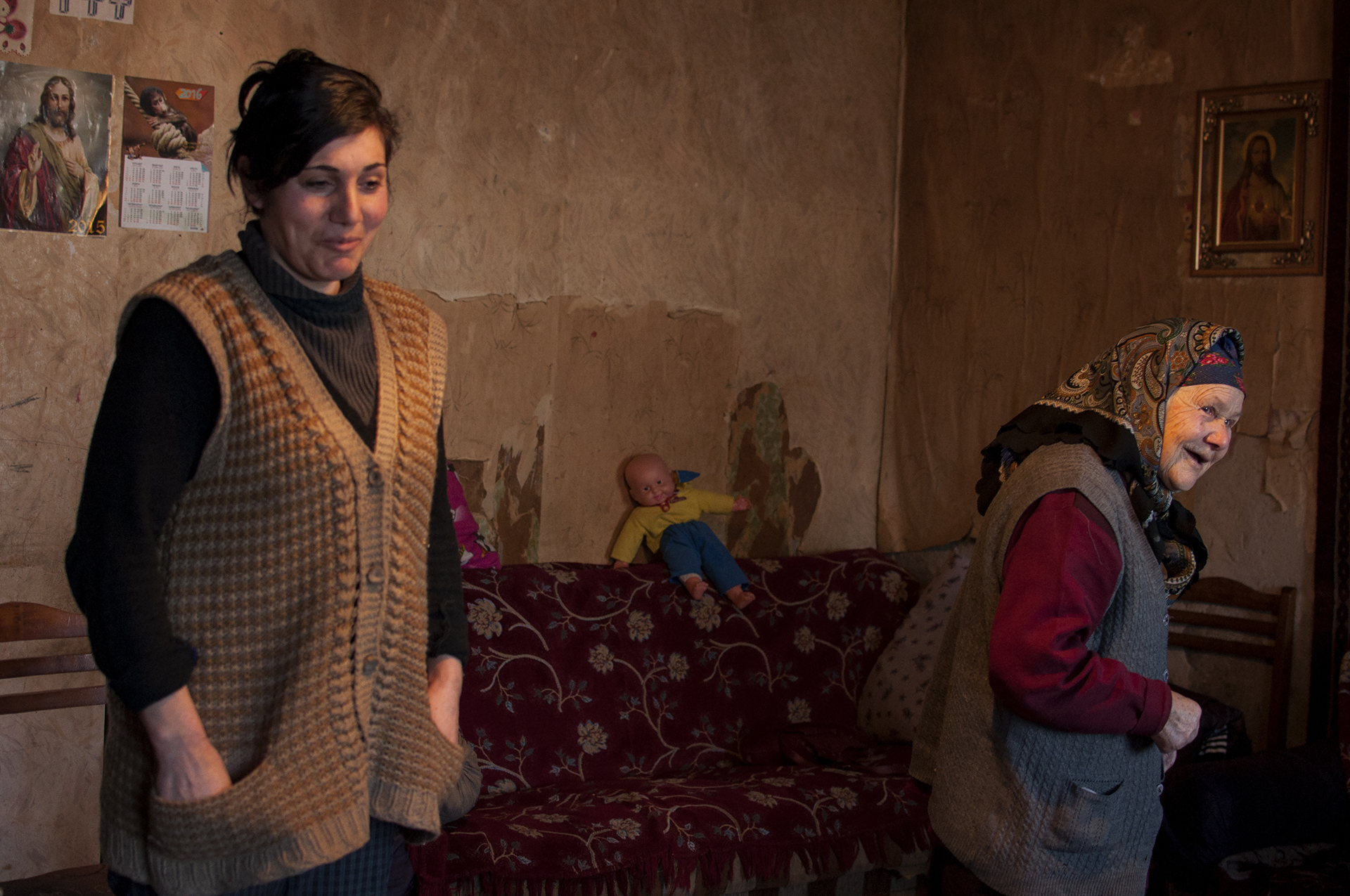 Valentina wants to live until one hundred. If she makes it, the government will present her with a car. She imagines herself being driven to various places by her grandson.
"They are great grandkids and watch after me. Every time they come home from school they ask me if I've eaten or had my coffee. In bed, they cover me up with tons of blankets and ask if I'm cold or not."
With her son away in Russia, it's Valentina's daughter-in-law Karineh who's in charge of the household. She takes care of her four children and Valentina. While the village has been hooked up to receive natural gas, Karineh's house still isn't connected. Water has to be fetched, in buckets, from an outside source.
Karineh's main priority is the kids' schooling. "My girl is a good student and will graduate this year. I will try to get her into college on a government sponsored stipend. When my son graduates, he'll have to do his military service. The other two are still young."
Karineh married Valentina's son fifteen years ago. There were some difficulties at first, and some heated words are still exchanged, but the two have basically learned to get along.
"I've lived with her more than my own mother. Sure, she complains and makes remarks, but later on we reconcile," says Karineh.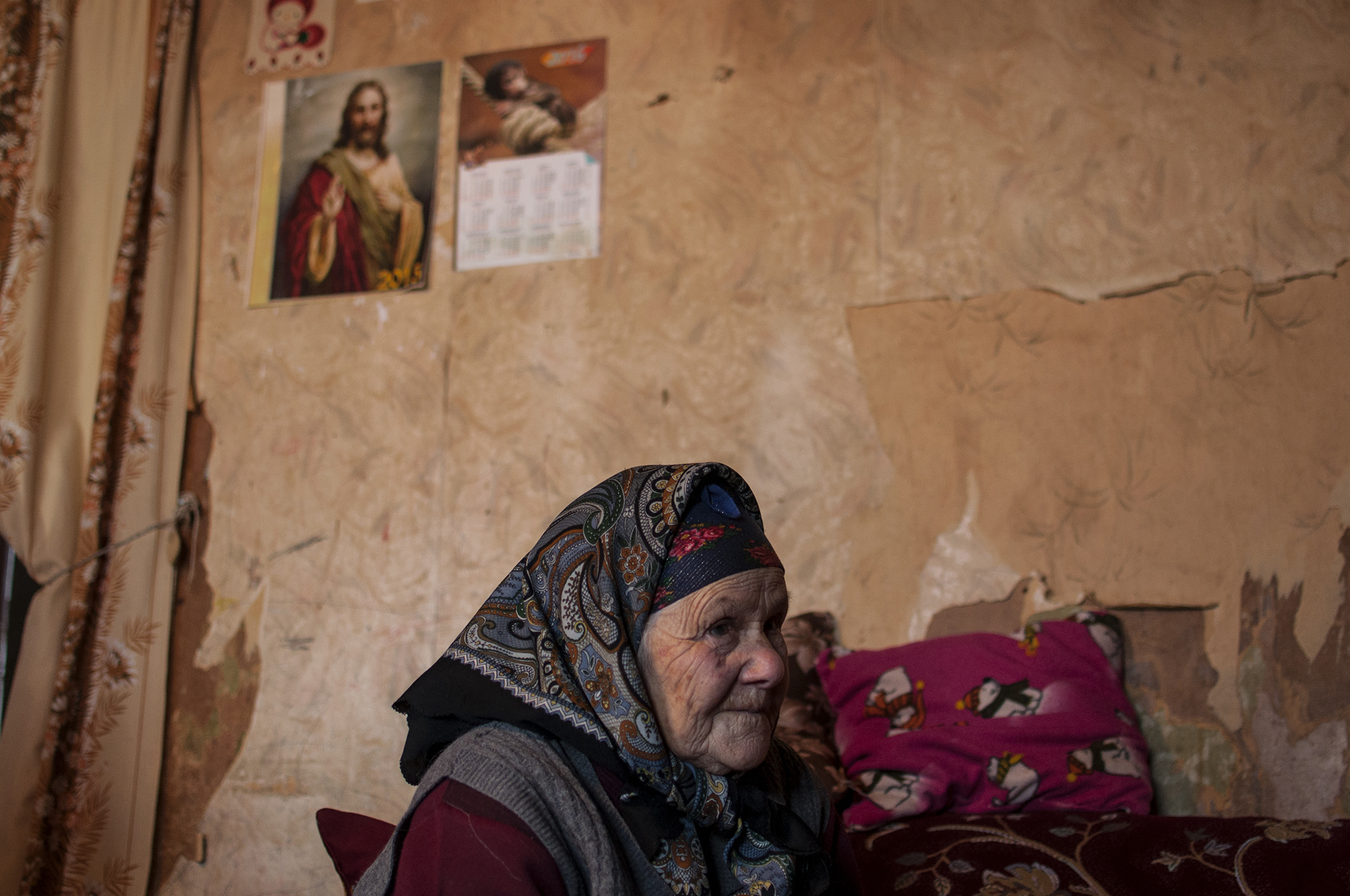 Karineh keeps in touch with her husband in Russia via Skype. She believes that one of the duties of an Armenian woman is to deal with hardships and to accept them as a part of life. "In general, that's the situation of an Armenian woman. You have to adapt to everything and survive for the sake of the family, the children, and the Armenian household."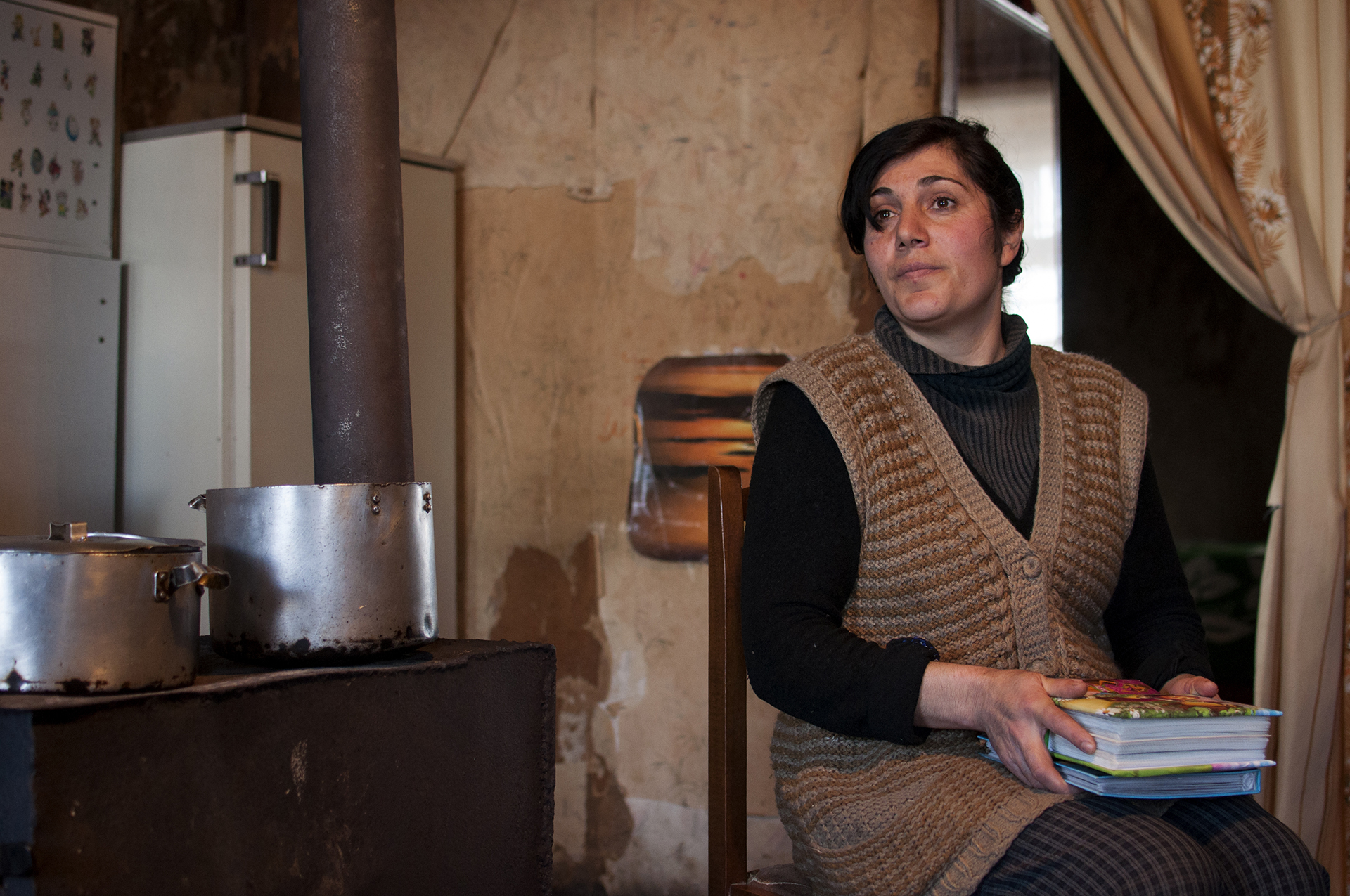 Photos: Narek Aleksanyan