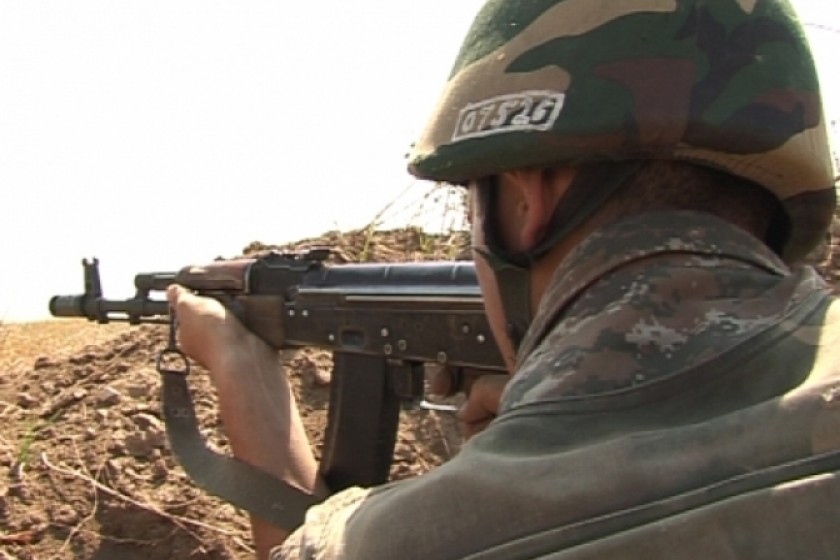 Artsakh Frontline: April 4, 2016 (Azerbaijani Forces Retreat in North)
Hetq Chief Editor Edik Baghdasaryan reports from Artsakh that Azerbaijani forces along the northern Line of Contact are retreating and that Artsakh military units have recaptured positions previously lost.
"There is some advance in the south where Artsakh forces have destroyed two Azerbaijani tanks. The enemy has left scores of dead while retreating," writes Baghdasaryan.
Artsakh Ministry of Defense Spokesman Senor Hasratyan has confirmed the news of the Azerbaijani retreat.
Meanwhile, the Artsakh Ministry of Defense has issued a statement that fierce battles continue along the entire frontline, and that Artsakh military units have inflicted heavy human and material losses on Azerbaijani forces.
The ministry states that Artsakh forces are now on the offensive in the northeast and southeast.
The ministry claims Artsakh forces have destroyed three Azerbaijani tanks in the northeast and two in the southeast theater.