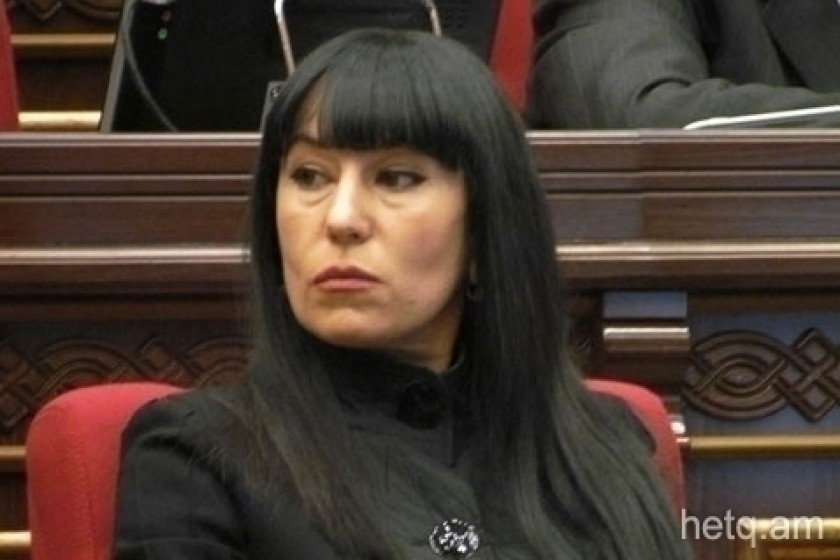 Armenian MP Zohrabyan Calls PACE President a "Cohort of Aliyev"
MP Naira Zohrabyan, who heads the Prosperous Armenia Party faction in the parliament, said it was about time that Armenia's National Assembly respond to Pedro Agramunt, President of the Parliamentary Assembly of the Council of Europe, who yesterday called for "the withdrawal of all Armenian armed troops from occupied Azerbaijani territories in compliance with the UN Security Council resolutions."
MP Zohrabyan went so far as to call Mr. Agramunt a cohort to the military criminal Aliyev.
Agramunt urged both governments to refrain from using violence and welcomed the news of a unilateral cease-fire reportedly announced by the Azeri authorities.
Zohrabyan argued that the National Assembly, on behalf of Armenia, a full member of the Council of Europe is obliged to respond to the statements uttered by that "scoundrel" Agramunt.
National Assembly Vice President Hermineh Naghdalyan told the legislature that she had a telephone conversation with Agramunt yesterday evening, informing him of developments taking place on the Artsakh frontline.