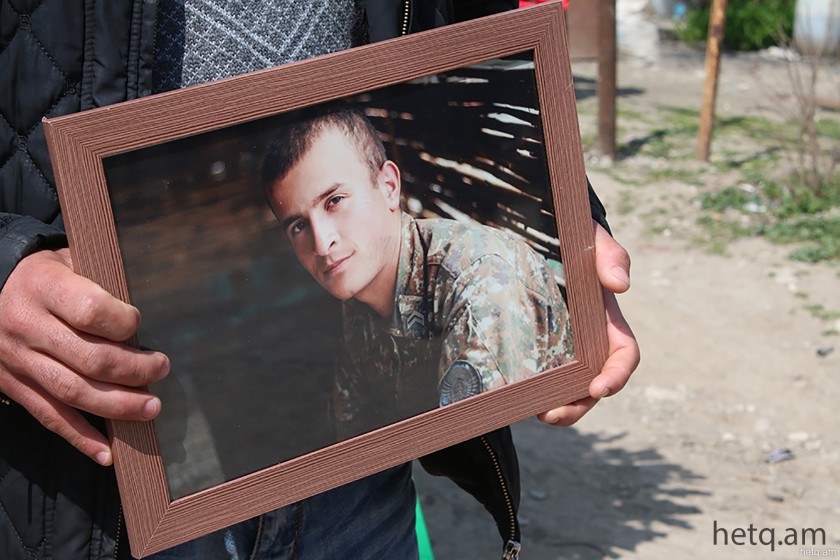 Martouni Bids Farewell to a Fallen Soldier and Native Son
The Artsakh town of Martouni today paid its final respects to Vladimir Narinyan, a soldier who died in the recent round of fighting along the Line of Contact.
Vladimir Narinyan had three months to go before being discharged from the army.
Vladimir's two brothers are still serving on the frontline. His father, recently retired, is seen below in the funeral cortege.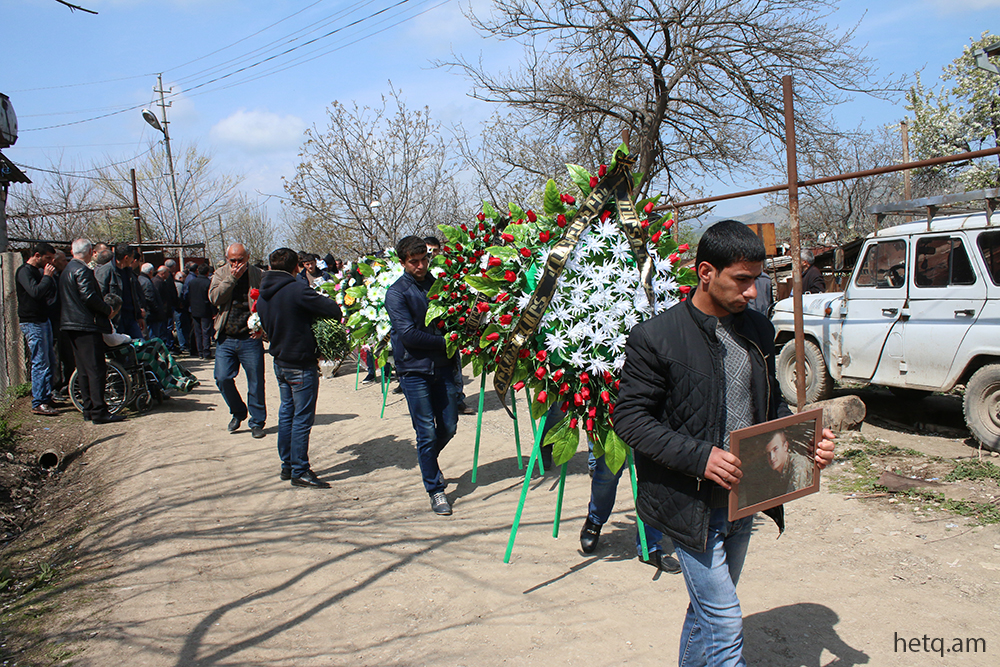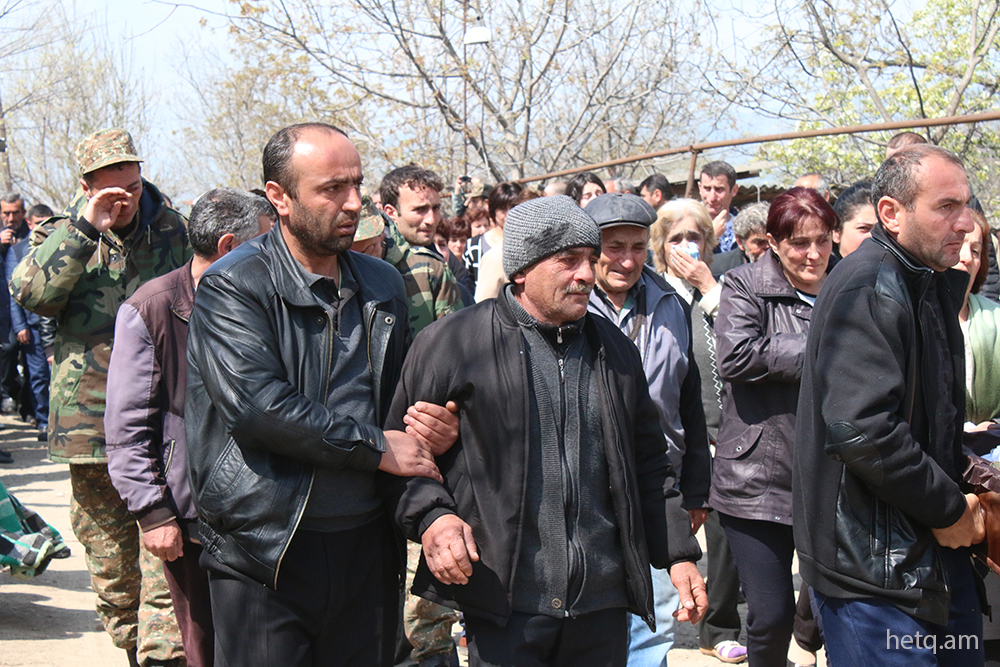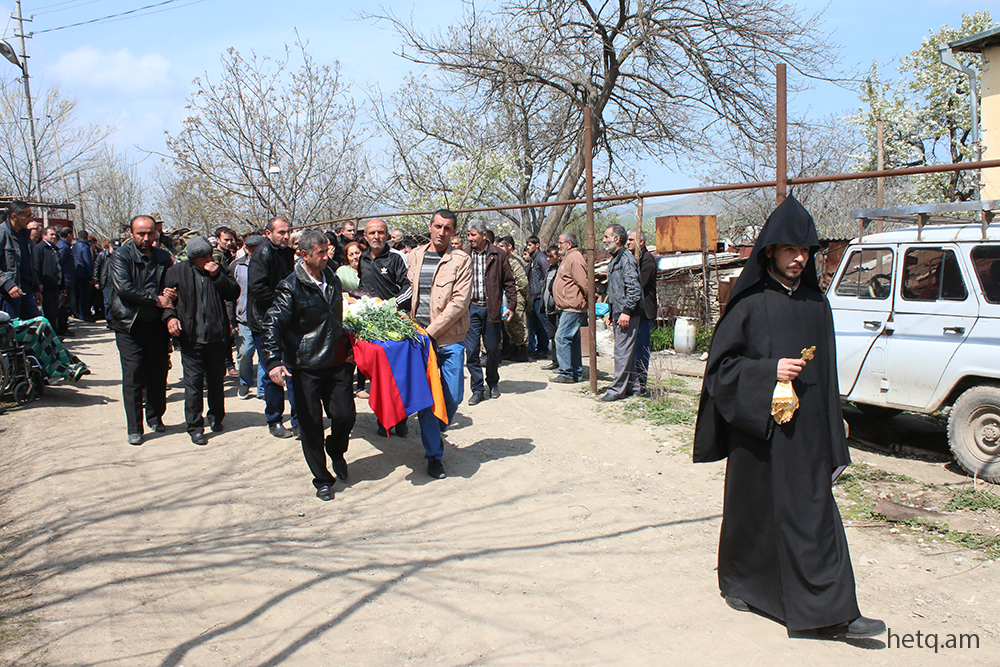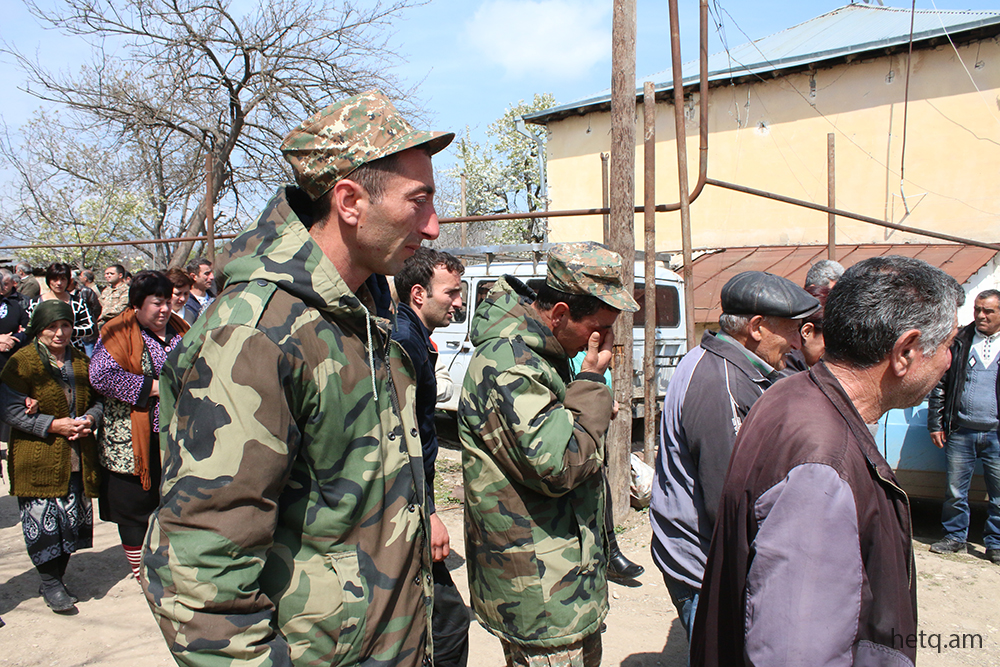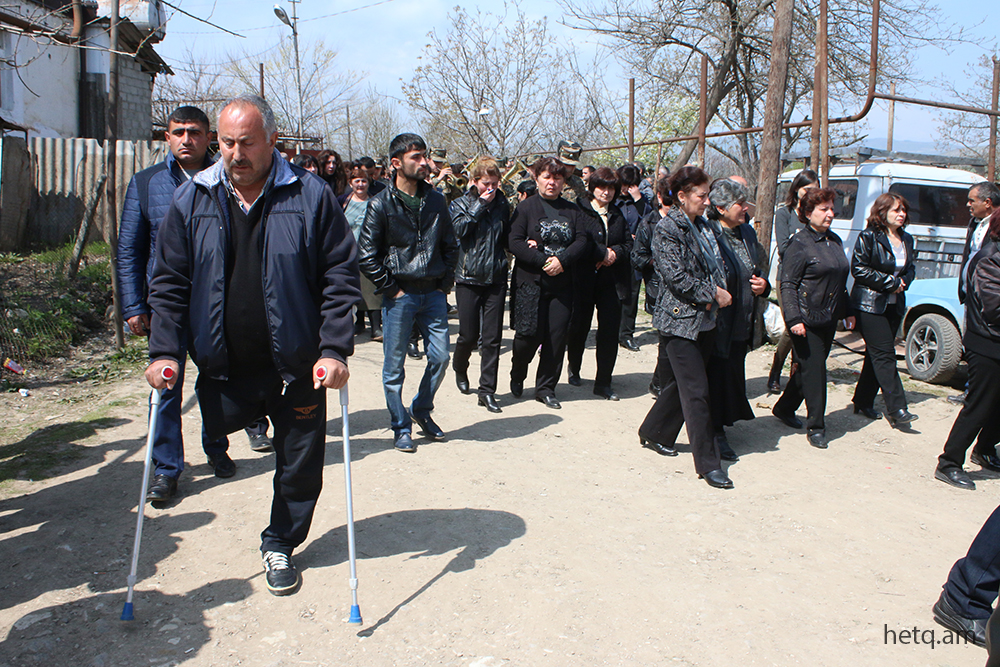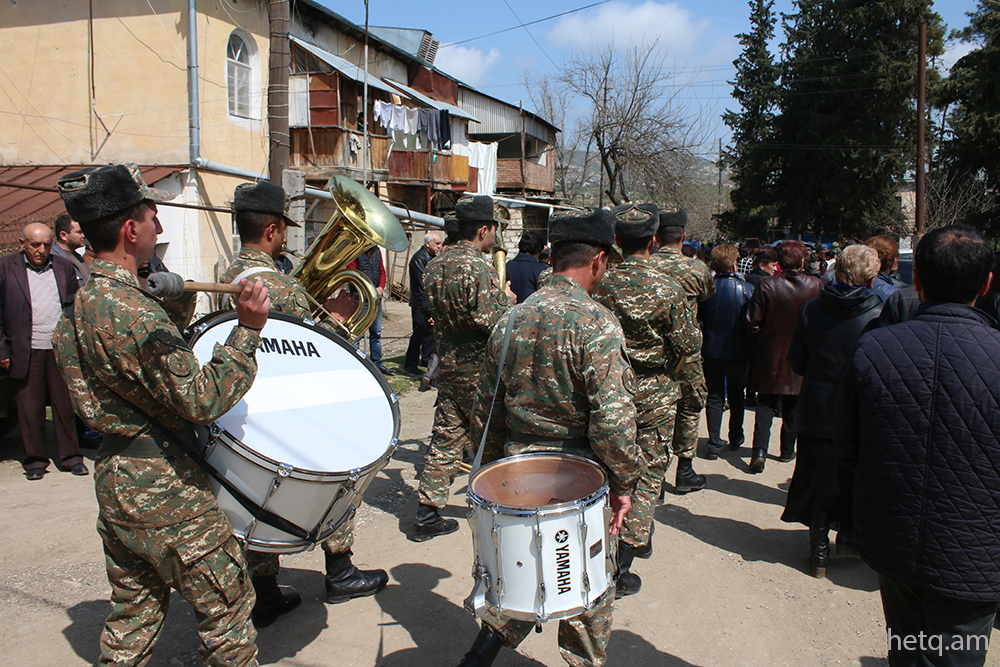 Photos: Hagob Poghosyan