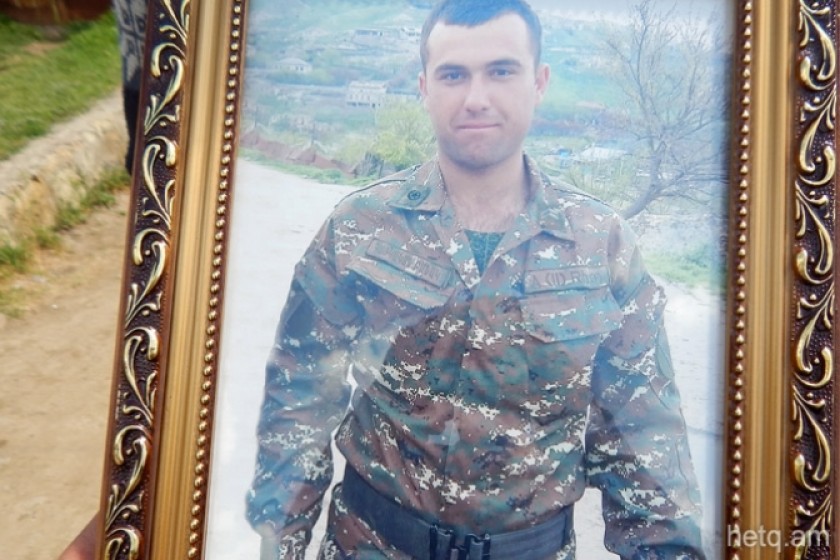 Final Farewell: Village of Zorakan Buries Native Son Killed in Artsakh
19 year-old Garik Movsisyan was laid to rest yesterday in his native village of Zorakan, in Armenia's Tavoush Province.
Movsisyan, a senior radio operator in the Artsakh Defense Army, was killed early in the morning of April 30.
Zorakan is a village populated by Armenians who fled their village of Chardakhlou, in Azerbaijan, during the 1988 pogroms. Garik Movsisyan's parents were part of that exodus.
Major Zohrab Mkrtchyan told Hetq that Movsisyan was an exemplary solider and had been appointed a junior sergeant and commander of his unit.
Zorakan Mayor Souren Martirosyan said that the Garik was from a poor family who had lost their 7-year-old daughter Anahit two years after relocating to the village.
Before entering the army in July 2015, Garik was a second year student at the Ijevan branch of Yerevan's State Economics College.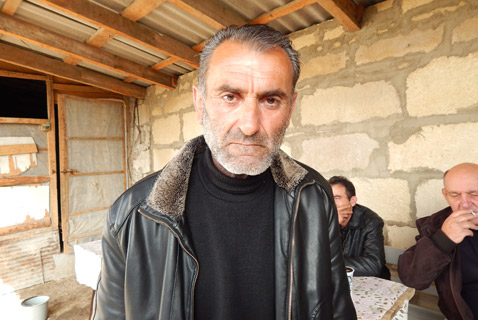 Garik's father, Mnatsakan Movsisyan, said that he has a two-hour phone conversation with his son on the evening of April 29.
"He said that he'd call the next morning and that all was alright on the frontline. He told us not to worry. I waited for the call but it never came," said Garik's mother Anahit.
Two days before he died, Garik telephoned his sweetheart back home.
"We were going out for five years. He'd always call to tell me that he loved me," said Ofelia.
Vasil Arakelyan, Garik's uncle, said that the young soldier was killed when inspecting communication connections at the post. Garik had seen that one of his buddies had fallen and went out to drag him back to the trench.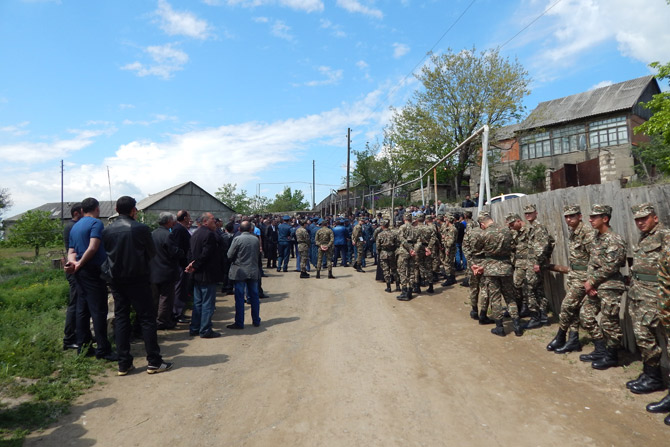 "There are sons from well-off families serving along the border. We see how the children of families barely surviving are being killed on the frontline. Garik's father fought in 1992 in the Noyemberian region. Garik's death is the tragedy of Zorakan. This is a war of survival for the Armenian people," declared village resident Arshak Baghiryan.
Garik Movsisyan was posthumously awarded the NKR "Military Service" medal, which was presented to the family by Major Zohrab Mkrtchyan.