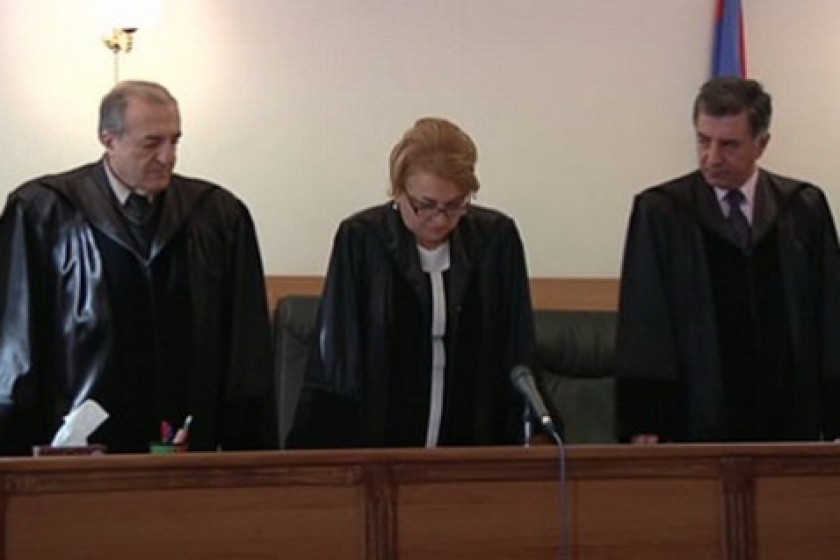 Company Owned by Judge's Daughter "Wins" Contract to Supply Judicial Robes
The cloaks worn by judges in Armenia cost 70,000 AMD ($146) a pop.
On June 1, Armenia's Judicial Department signed contracts with two companies to provide 50 cloaks to judges in the cassation, appeals and administrative courts.
One of the companies contracted, Pahapan Ltd., belongs to Victoria Melik-Sargsyan, daughter of criminal court judge Grisha Melik-Sargsyan.
In March of 2014, Pahapan Ltd. won a 99.4 million AMD ($208,000) contract to supply uniforms to Armenia's prosecutors.
The other company to get the judicial robe contract, Elaamoda Ltd., owned by Yerevan resident Elbek Hovsepyan.
Both companies won the contract uncontested.
Top photo: A1+