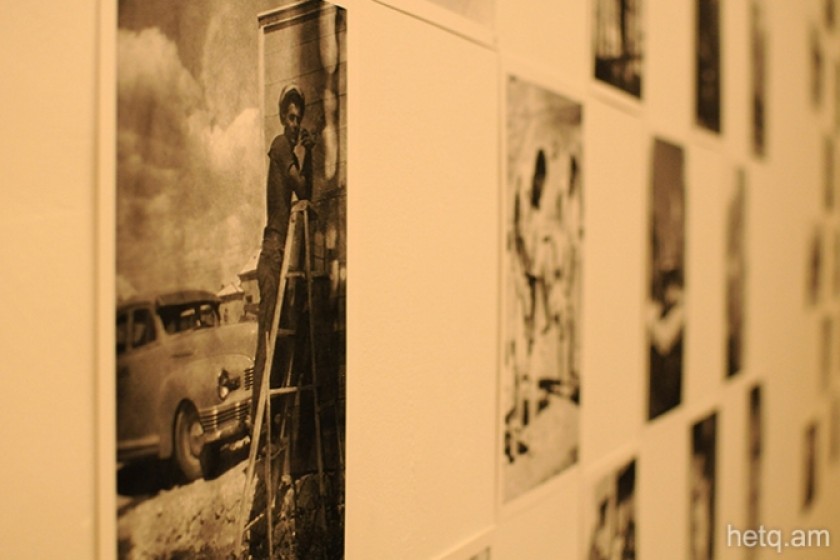 Yerevan Exhibit: The Not So Small Problems of the Great Repatriation
After WWI, from 1946-1949, thousands of Armenians living in various countries outside Soviet Armenia "repatriated" to the homeland. This event, called the "Great Repatriation", buoyed by the prospects of "moving to the homeland" and "living in the shadow of Mt. Ararat", was also marred by factors such as socio-economic hardship, discrimination and, for some, exile to Siberia.
«It was a cultural shock on both sides. They saw things they would have never seen. It's all most of the legacy of the genocide and shows the whole crisis of Armenian identity," says Hazel Antaramian-Hofman, who has collected documentary material regarding the lives of repatriates.
Today, she launched the "Stream of Light" exhibit regarding the Great Repatriation at Yerevan's Armenian Center for Contemporary Experimental Art (ACCEA).
"In some of the interviews that I had they talk about how they came and had local Armenians looking at them suspiciously. They were ridiculed. So even if they felt like the hayrenik (homeland), but here the brothers and sisters weren't welcoming them – ridiculing their clothes, the way they talked, because it was the western Armenian dialect… It was almost like they weren't even Armenians to Armenians."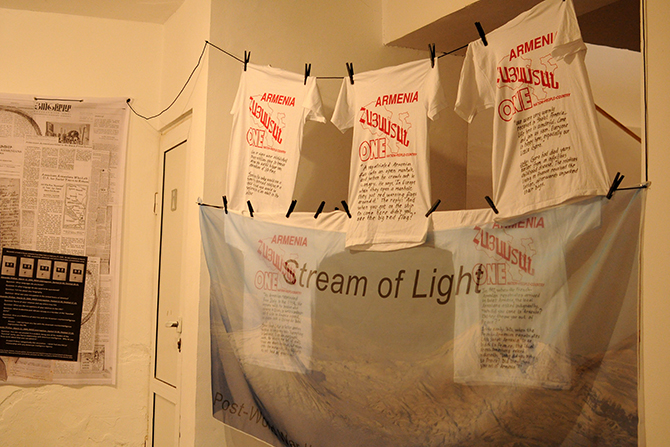 Coded correspondence, on shirts, between repatriates and their relatives back home, as well as examples of how they were treated by locals.
Hazel Antaramian-Hofman believes that this was also the reason that the repatriates stuck together and mostly married other repatriates or their offspring. Marriages between repatriates and locals were rare.
By naming the exhibit "Stream of Light", Hazel Antaramian-Hofman also makes reference to the various cultural imports of the repatriates, such as the concept of democracy, so alien to the Stalinist dictatorship of the day. The title also refers to the new trades and skills that the repatriates brought with them to the homeland.
Over the past 5-6 years, Antaramian-Hofman has collected details regarding the repatriation and the general history of the 1949 exile. Her sources, former repatriates and their families, were to be found in the United States and France. In Los Angeles, she met with Armenians from Egypt, Lebanon, Syria and Palestine.
According to Antaramian-Hofman, gathering testimony about the repatriation is just as difficult as meeting survivors of the 1915 Genocide. Of the thirty or so people she's interviewed, all were the descendants of original repatriates. Those who made the decision to relocate to Armenia were no longer alive when Antaramian-Hofman started her research.
"I could only ask why did your father or mother decide to come. It's only based on what they know. So, once they go, that's it; nobody will know. That's why it's so important to document," Antaramian-Hofman says. Some, but not all, of the repatriates kept a diary of their experiences, and she's gathered various written testimonies from books and archival material. Most of the photos in the exhibit are from family archives.
Hazel Antaramian-Hofman's parents also repatriated to Soviet Armenia in the 1940s. Years later, like many others, they returned to their former countries. Hazel was born in Armenia in 1960.
In 1965, the family left Armenia for the United States. Hazel Antaramian-Hofman recounts position of her grandfather when her father announced his decision to return to the U.S.
"He said you know I wanted to come to my birthplace (even though he was born in Kharpert), and now my children want to go to where they were born. It's either I break the family, or I stay together. And that's what he did".
Her other grandfather, who came from France, died in Armenia.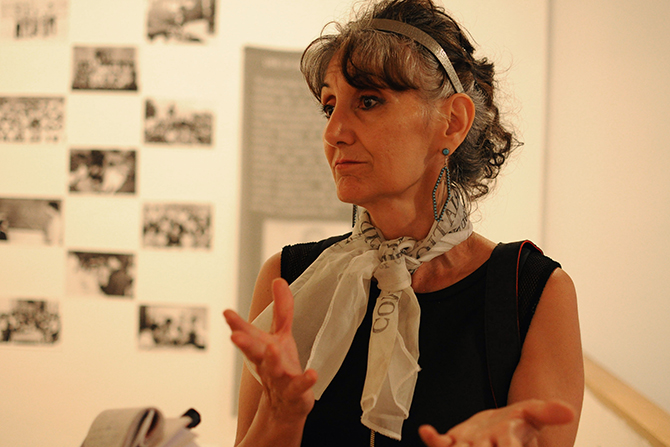 Hazel Antaramian-Hofman
In addition to documentary material, there are paintings by Hazel Antaramian-Hofman – expressing a more personal understanding of relocation - opposite the stairs leading to the exhibit. Antaramian-Hofman says she makes no distinction between being a researcher and an artist.
"But I'll tell you something. I now feel more going into another direction, and that's film. Paintings that I've done tell stories, repatriates' stories, Armenian stories, immigrant stories. It doesn't even have to be Armenian. That has interested me, and now I'm interested in film, short film – under 30 minutes, because to me it's more dynamic. It's like stretching my painting, like Tarkovski, whose every frame is like a painting for me".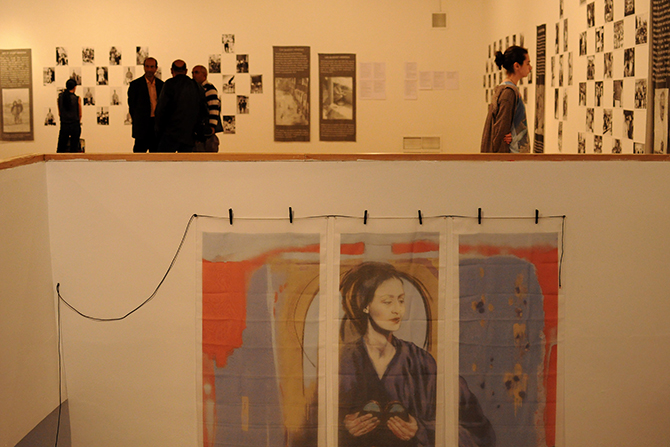 From conversations with ethnographers regarding the relocation of Armenians from Syria to Armenia over the past few years, Antaramian-Hofman believes that what they are going through, in many ways, parallels that which happened seventy years ago – culture clash, feeling like an outsider, etc. There is a cultural disconnect despite the overarching one nationality and language. The researcher believes that such issues need to be studied and discussed, particularly in the light of the increasing exodus from Armenia.
"We should start collecting in on two fronts. One as a general public awareness, and two, for policy making. You don't want to wait until it's too late. You want to start now so you can start looking at your policy, looking at how you can change it," says Antaramian-Hofman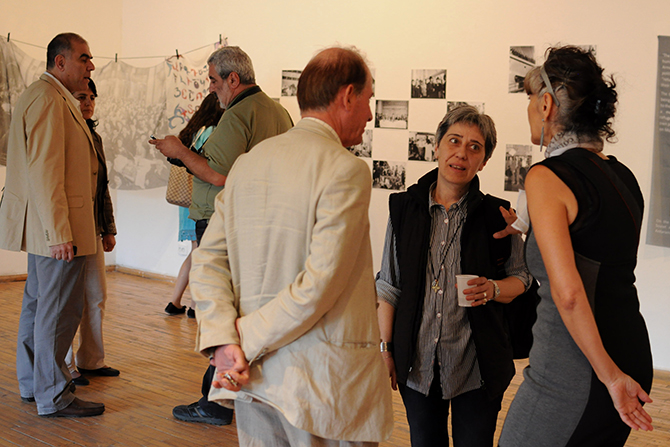 Visitors to the "Stream of Light" exhibit will also have the opportunity to see the "Armenians of Mexico" exhibit prepared by Carlos Antaramian. On Friday, June 18, at 6 p.m., the Armenian Center for Contemporary Experimental Art will feature a screening of the documentary film "Oh Fatherland, Cold and Sweet" (written by Tigran Paskevichyan and directed by Ara Shirinyan) and a reception for the launch of hayrenadardz.org, a website dedicated to Armenian repatriation from the 1920s to recent times.
Photos: Narek Aleksanyan