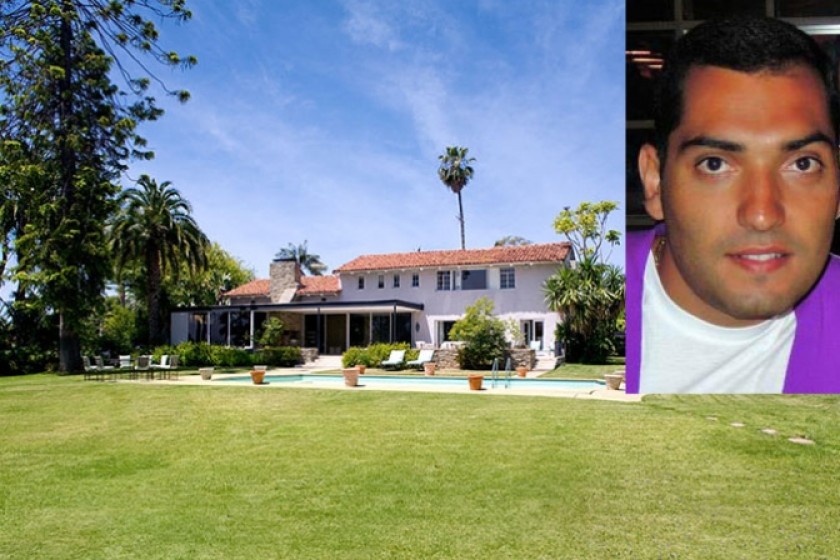 Son of Armenian Finance Minister Short on Specifics Regarding Los Angeles Real Estate Deals; Just Cites "Business Savings and Loans"
In an interview with Hetq, the son of Armenian Finance Minister Gagik Khachatryan shied away from specifics when explaining where he and his brother got $11 million to buy a lavish private house in Los Angeles in 2010.
Hetq published an article yesterday detailing a number of high priced real estate deals that Gourgen and Artyom Khachatryan were involved in over the past few years in the Los Angeles real estate market.
Gourgen and Artyom are the sons of Armenian Minister of Finance Gagik Khachatryan.
Gourgen Khachatryan told Hetq that the transactions were on public record in the U.S. and that the Hetq article revealed nothing new.
When asked how they got the money to buy the Westwood mansion in the first place, Gourgen merely mentioned that the money derived from "business savings".
"At the core of the transactions were business saving, loans and credits," Gourgen Khachatryan told Hetq, adding that everyone knows that the process for such transactions in the U.S. is minutely investigated by the appropriate bodies and can only be carried out if they comply with the law.
(No one with any knowledge of the U.S. real estate market actually believes this. Pay cash on the barrel head, and it's no questions asked.)
Anyway, when Hetq asked if the millions spent on real estate buy/sell transactions could have been better spent on similar projects in Armenia, Gourgen Khachatryan coolly replied that he and his brother have carried out numerous social programs in Armenia, but never for cheap PR.
"Now, I don't deem it useful to reveal the scope or nature of the social projects we have carried out. If you are personally interested in knowing, you can investigate the matter further and see what we have done, and are doing, in Armenia and Artsakh," Gourgen Khachatryan replied.
He added that the scope of the projects was always comparable to the profits derived from their business profits.
Photo: In 2011, Gourgen Khachatryan and Veto Trust purchased this private house at 530 S. Mapleton Drive for $14.4 million. (Khachatryan's photo from wnews.am)
If you found a typo you can notify us by selecting the text area and pressing CTRL+Enter