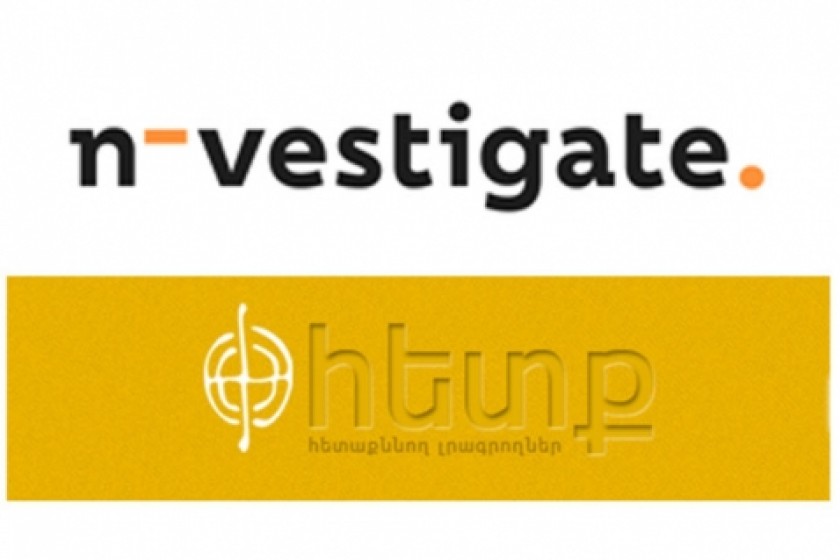 Investigative Journalists: Call for Applications
n-vestigate: Reporters
Connecting investigative journalism
in Ukraine, Moldova, Georgia, Armenia, Russia, and the EU
CALL FOR APPLICATIONS
Are you a critical thinking journalist, who wants to work with investigative methods? Did you ever have the feeling that your research is limited by language or geographical borders? If you are interested in becoming part of an international network of colleagues that brings together a collection of multifaceted perspectives, you can apply with your story idea.
We support your cross border investigative story on Moldova, Ukraine, Georgia, Armenia, Russia and/or EU countries that will involve at least two journalists from at least two of these countries.
n-vestigate is a project by n-ost from Berlin, Germany in association with Hetq Armenia, RISE Moldova, RDPI Ukraine, and Liberali Georgia, financed by German Federal Ministry for Economic Cooperation and Development. The project has an objective to promote international collaboration in Eastern Partnership countries, EU and Russia in terms of investigative journalism, media law, FoI and to increase their impact in the respective societies.
WHO CAN APPLY?
Investigative journalists from Moldova, Ukraine, Georgia, Armenia, Russia and EU countries, who are experienced reporters with a concrete plan for an in-depth research on a global topic (concerning at least two countries). The time to accomplish investigative research must not exceed 2-3 months (August / September - November 2016).
Experiences with Freedom of Information requests, data journalism, cross border collaboration are welcome. It is an advantage to apply as a cross border team.
WHAT DO YOU APPLY FOR?
n-vestigate: Reporters offers a scholarship, which covers your research expenses, fair honoraria and support for visualization, translations and legal screening. Your investigation will be mentored by a distinguished journalist.
Along with investigative research there are two compulsory meetings/conferences:
Research Workshop in Kiev, Ukraine (10-13 September 2016)
Here you will meet your team partner and develop a detailed plan for your investigative research. You will also meet other journalists that will undertake investigations within the project, media law & FOI experts from all the countries listed above (Might be interesting actually to meet them). All costs supported by us.
From here on you will have appr. 2 months to make a research for your investigation based on the plan & budget you presented in Kiev.
n-vestigate Annual Conference Tbilisi, Georgia (6-10 November 2016)
n-vestigate involves relevant key actors in the field of investigative journalism like media lawyers, media outlets, FoI activists, etc. Along with n-vestigate: Reporters, all of them will come together for a conference for professional dialogue, discussion and collaboration.
At the same time, the annual conference serves as a deadline to accomplish your investigative research. Here you will meet your team colleagues and begin to plan visualization, storytelling and publication strategies. Your story should be published in your respective countries between December 2016 and February 2017.
In addition to that we offer support for attending international conferences on investigative journalism.
HOW TO APPLY?
Submit your application in English or Russian using the following questionnaire:
http://goo.gl/forms/SIKzxRJNo8TPybCI2
Deadline: July 30, 2016
You can apply either as a team or an individual with your idea for a team investigation. we will support you with finding partners, if your idea gets short listed. Most important is a good idea of a cross border story.
Even if your story will not be selected you may still become participant of the project. It will happen in case if someone from Armenia, Ukraine, Georgia, Russia or EU country will submit a successful cross border project and needs a partner in your country.
For more information you can contact the coordinator of n-vestigate project in Armenia:
Hetq, Kristine Aghalaryan, Email:[email protected], Phone: 010563363
If you found a typo you can notify us by selecting the text area and pressing CTRL+Enter