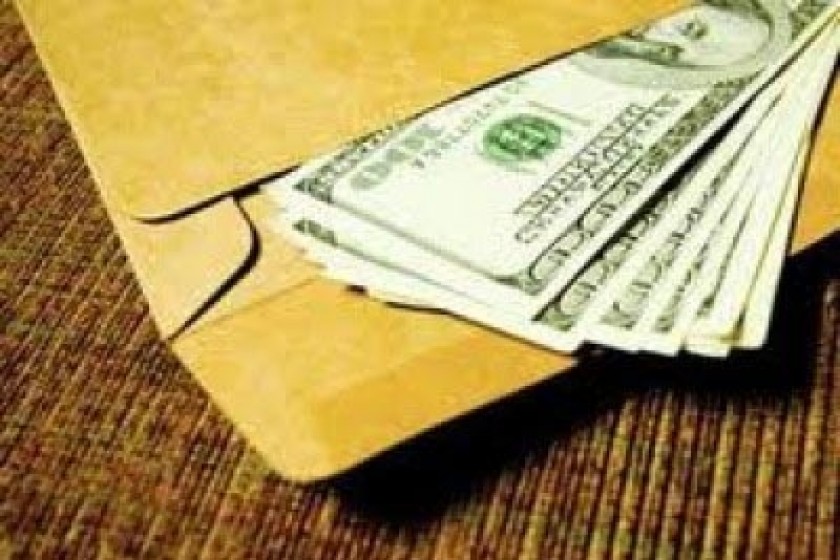 How much did Gagik Stepanyan take?
On June 13, 2002 Gagik Stepanyan, former head of the Kentron branch of Ardshinbank, died in a Moscow hospital. He had been wanted by law enforcement since February 2002. According to an official announcement, Stepanyan died of cancer.
When he disappeared in February 2002 rumors that Stepanyan had taken $3 million of Ardshinbank's money were already circulating. But we don't think he took a cent. According to our information, he borrowed money from his friends in Moscow- $500 the first time, and $300 the second time. Thus, some two months after he left Yerevan he must have gone through the $3 million he is supposed to have made off with. The fact is, with Stepanyan's death everything has fallen back into place. There is no embezzler anymore; therefore, no one can be held responsible for the money he took, or rather, for the money that had disappeared from the bank.
That's how it happened after the investigation. And nobody's talking about the $3 million anymore.
Who was Gagik Stepanyan? He was born in Akhalkalak (Georgia). He was one of the main shareholders in Ardshinbank, with 13% - about 169 million Drams ($300,000). From 1991 to November 1993 Stepanyan was the president of Ardshinbank and Alexander Vardanov from Saint Petersburg was his first deputy. They were close friends. Stepanyan had defended his thesis at the Leningrad Institute of Finance and Economy where Vardanov was a lecturer. From 1995 to 1997 Stepanyan was a department head at Agrobank; from 1997 to 2002 he was the director of the Kentron branch of Ardshinbank. Hardly anybody who knew him has anything bad to say about Gagik Stepanyan. He supported artists, students and war veterans. In addition to his stock in the bank, Stepanyan also owned businesses - a cattle farm in Aparan, 40% of the Aragast Caf? (in his daughter's name), and had invested heavily in a caf? near the Opera house still under construction.
So why would a well-off Gagik Stepanyan take the money, quit his family and leave the country? The Office of the Prosecutor General began a search for him on February 27, 2002. But many people in Armenia, including law-enforcement officers, knew of his whereabouts. Various businessmen had met with him in Moscow. According to our information, after his flight he met with Artashes Davtyan, the head of the Central Bank Supervision Department and head of the temporary administration of Ardshinbank, in Moscow several times. It is not clear what they discussed or agreed upon. As of today, Artashes Davtyan is under arrest and an investigation is underway. It is also not yet clear what Davtyan told the investigators.
Soon after he fled, the 40% of the Aragast Caf? and the stock in the caf? near the Opera House that he owned passed on to Member of Parliament Samvel Alexanyan in mysterious circumstances (to all appearances, against a debt). How and where was this deal arranged? Which notary's office registered it and under what circumstances? According to our information, Gagik Stepanyan's son had been kidnapped prior to this deal. Law enforcement was in the know about the kidnapping, but took no action.
The Prosecutor's Office of the Kentron district of Yerevan filed charges against Stepanyan based on a February 26, 2002 statement by Levon Farmanyan, president of Ardshinbank, regarding Stepanyan's abuse of power. According to Farmanyan's testimony, on February 23, 2002 Stepanyan told him that the previous day he had provided Atlas Ltd. with a big loan. Faramanyan says that when he asked him why he had approved the loan Stepanyan told him that he had had no other choice, since before that he had accepted deposits from other organizations and individuals and had given them the necessary papers showing that their deposits had been lawfully registered. But in fact these deposits had not been reflected in accounting documents or the bank's balance sheet. According to Farmanyan, "Gagik Stepanyan couldn't explain what he had done with this large sum of money."
The next day, February 24th, the Kentron branch conducted a preliminary investigation. It was found out that indeed, on the balance sheet of February 22, 2002 a $3,150,000 loan in the name of Atlas Ltd. had been registered. Farmanyan instructed the staff to look into recovering the money and informed the Prosecutor General. He never saw Stepanyan after February 24th . On February 27th, the Office of the Prosecutor General filed charges against Stepanyan. And the next day a search for him was begun. According to the files from the case (which is closed now), Stepanyan had been misusing funds since 1997, and his stock in Ardshinbank had grown in recent years as a result of these misappropriations. Stepanyan had sent a 12-page letter to the Central Bank, which is included in the files. He admitted in the letter that he had misappropriated funds, but said that he had given a portion to the president of Ardshinbank, Levon Farmanyan.
It is worth mentioning here a very important fact: in his letter to the Central Bank Gagik Stepanyan stated that the damage he had caused to the Ardshinbank amounted to $5.5 million. We remind you that after the merger of Ardshinbank and Adana Bank on February 27, 2002, the Central Bank granted Ardshinbank a $5.5 million loan. How did the Central Bank calculate this $5.5 million, when, according to our reliable information, the bank's president, Levon Farmanyan, calculated then that Ardshinbank owed its depositors $2.7 million? And what is most important and needs to be seriously investigated is whether the letter was in fact written by Gagik Stepanyan himself, whether it is his handwriting or not? As far as we know it underwent no expert examination. By the way, the letter was never signed. There is a Central Bank stamp on the letter showing that it was received there. If the letter was written by Stepanyan, then how did it get to Tigran Sarkisyan, the Chairman of the Central Bank? Why didn't Stepanyan send it straight to the Prosecutor's Office, which was searching for him? It's possible that Gagik. Stepanyan did not write the letter. It could also be that he wrote the letter before he fled, or he was forced to write the letter in Moscow.
Stepanyan's death is indeed suspicious. A few days before he died, he met with several businessmen in Moscow. During the last days of his life his wife was at his side. The day of the funeral she told one of her husband's friends his death had been accelerated artificially by the "puncture" he had received. After Stepanyan's flight, another version was circulating as well, according to which he had been forced to leave Armenia. Let us point out that after his disappearance the $3 million allegedly taken by Stepanyan was written off. In February 2002 no such sum of cash left Ardshinbank. After Gagik Stepanyan disappeared it was found out that $50,000 was gone from the cashier's desk. That's the sum that went missing.
To be continued...