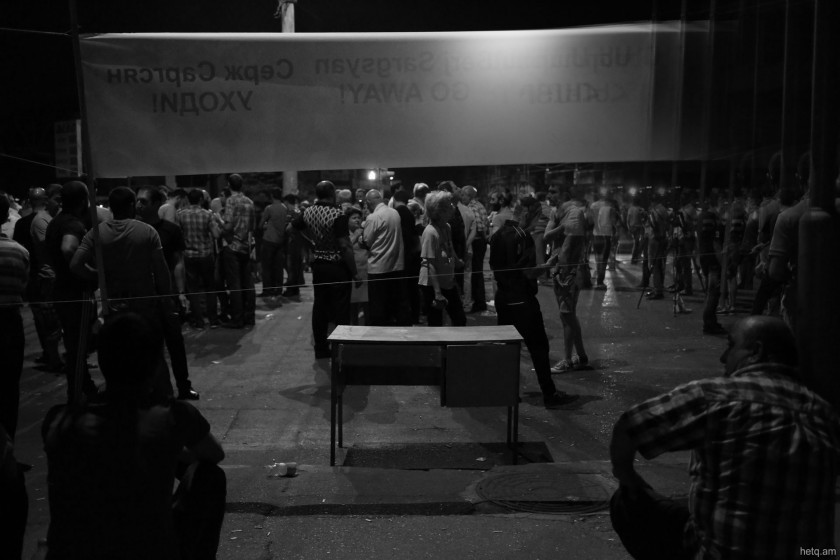 Photo Yerevan: July 21 (Night Falls on Protesters Outside Seized Police Building)
Relative calm reigned at the security cordon around the seized police building in Yerevan's Erebouni District.
The police patrol building was seized early Sunday by an armed group calling itself Sasna Dzrer. The group continues to hold four hostages, including two high-ranking police officers.