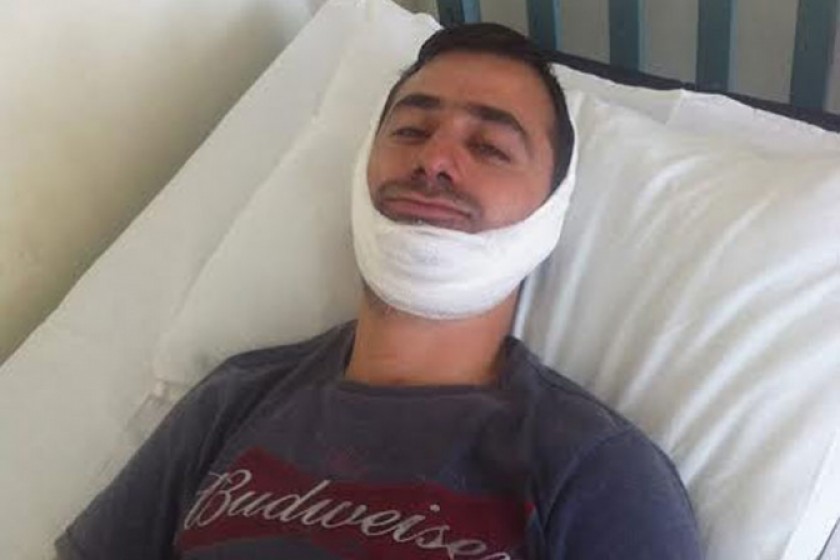 Yerevan Police Break Arsen's Chin; Young Man Claims He Was Just Minding His Business
In the early hours of July 21, four Yerevan police officers assaulted Arsen Tadevosyan and proceeded to beat him, eventually breaking his jaw.
According to Arsen Ohanyan, a friend of Tadevosyan, the cops assaulted him Arsen after clashes broke out between demonstrators and police at a security cordon surrounding a Yerevan patrol police building in the Erebouni district.
Ohanyan says his friend had gone to the area to participate in a public debate regarding the armed seizure of the building and was far removed from the site when the clashes broke out.
"When the police attacked the citizens, they took Arsen, beating him along the way, to the Tziran Supermarket. There, two policemen joined the two who were already beating Arsen. Later, they took him to the Shengavit police station and officers there continued the beating. He was kept at the station for almost four hours and repeatedly requested medical attention. Only around 8 a.m. did an officer call an ambulance. He was taken to the Erebouni Medical Center and was diagnosed with a broken chin. They kept him there till seven in the evening," says Arsen Ohanyan.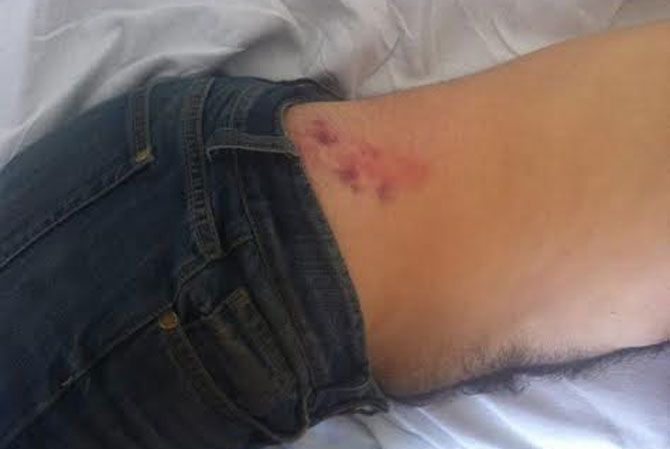 Mr. Ohanyan says that his friend was later arrested on suspicion of participating in public unrest and that he is still being held at the Erebouni police station.
Photo: Arsen Ohanyan's Facebook page