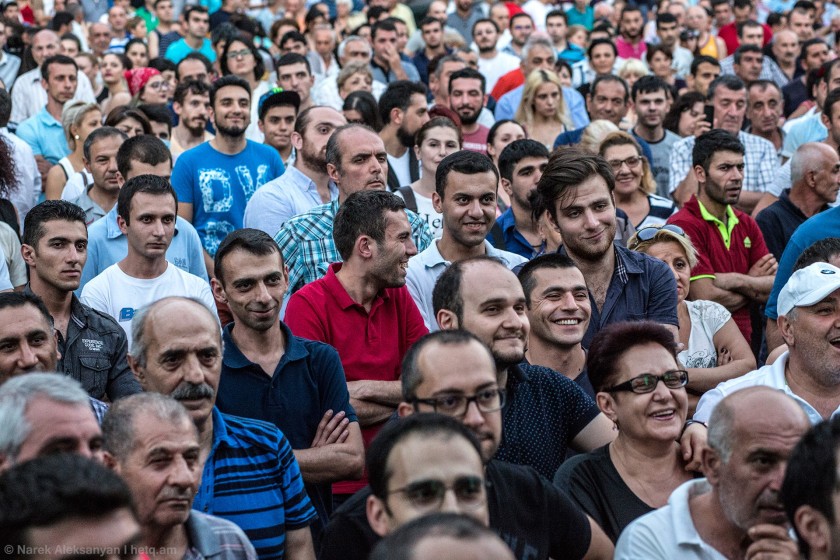 Yerevan July 23: Large Crowds Gather at Hostage Standoff Site
Large crowds gathered Thursday evening at the site of the hostage standoff in the Erebouni district of Yerevan, now in its fifth day, to hear MP Nikol Pashinyan and others discuss how the situation can be resolved peacefully.
Many in the crowd raised their arms to show that they weren't armed and that there was no reason for police to disperse them.
President Sargsyan yesterday issued a statement calling on the Sasna Dzrer group to lay down their weapons and surrender.