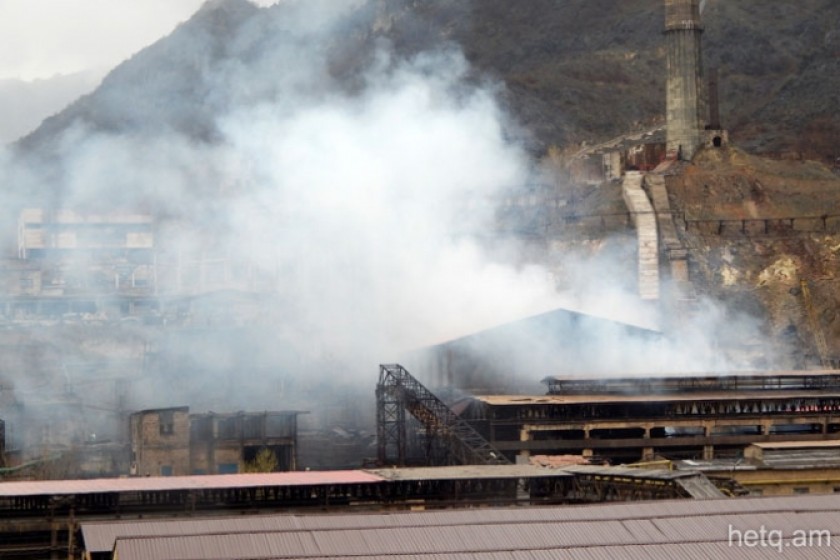 Explosion Rocks Alaverdi Smelter; Two Hospitalized
A large explosion rocked the Alaverdi Copper-Molybdenum Metallurgy Factory yesterday evening, sending two workers to the hospital.
Residents of the small mining town in Armenia's northern Lori Province believe that the explosion was the result of re-firing the furnace that was damaged on July 15.
Razmik Mouradyan, a surgeon at the Alaverdi Medical Center, says that the hospital received news of the accident at around 6:30 p.m. One worker was treated for light burns and later released. The other injured worker, Artur Hobosyan, is hospitalized with broken bones of the arm, thigh and pelvis. None of his wounds are life threatening.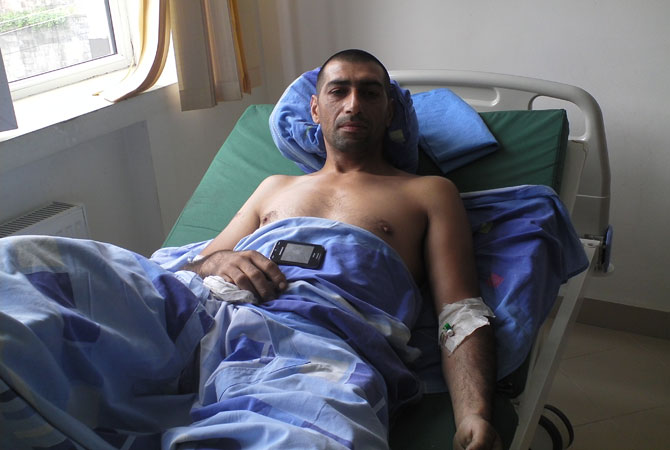 This reporter visited Artur Hobosyan in hospital and he told me he's been working at the factory for five years.
"I work at the furnace. I heard a pretty loud explosion and then blacked out. I don't remember anything," Hobosyan said.
The July 15 accident sent two workers at the smelter, operated by the Armenian Copper Programme (a Vallex Group company) to the hospital with second degree burns.
The company hasn't clarified what caused two industrial accidents in the span of eight days and refused to respond to a Hetq inquiry given it's the weekend.