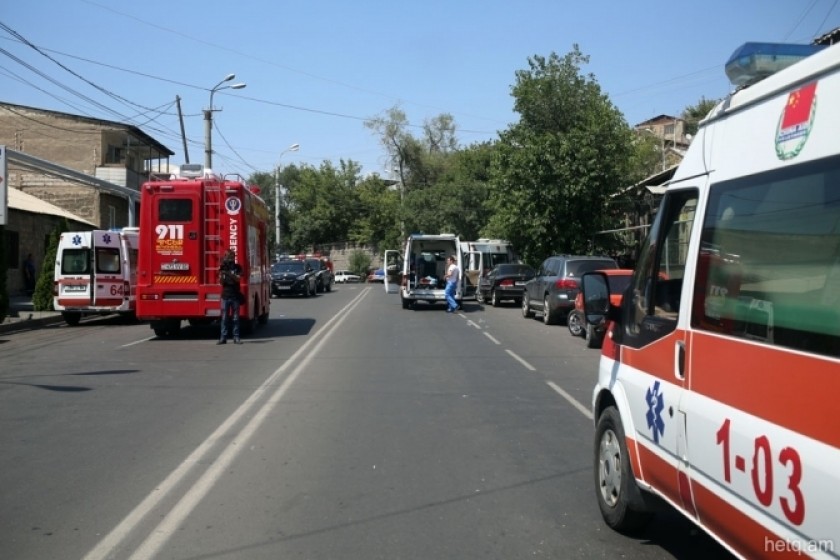 Yerevan: Cops Stop Minister of Health from Entering Seized Police Building
Police today stopped Armenian Minister of Health Armen Mouradyan from entering the Yerevan police building seized by an armed group, this according to a ministerial spokeswoman Anahit Haytayan.
Haytayan told Hetq that she couldn't say why Mouradyan wanted to enter the building and talk to the members of the armed group.
Haytayan said that the Sasna Dzrer armed group, which earlier today had taken four emergency ambulance personnel hostage, had asked to speak directly with the minister, and that he ostensibly went to negotiate for their release.
In a press interview today, Founding Parliament member Alek Yenikomshian said that the armed group hadn't taken the medical personnel hostage and that they were free to go when a new medical team arrives.
Yenikomshian said that no medical team had arrived to treat the wounded members of the armed group for the past three days and that this is the reason for holding the four medical personnel.