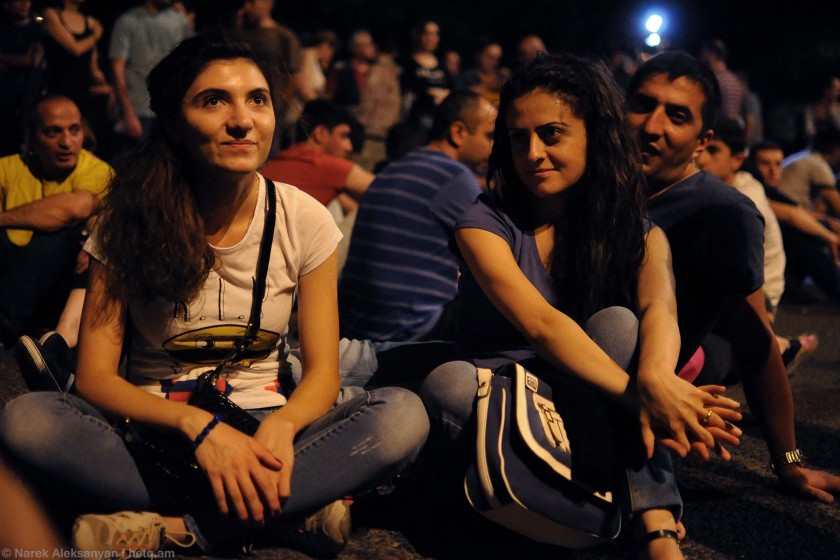 Yerevan, July 27: Thousands March Towards Seized Police Building
Thousands gathered in Yerevan's Liberty Square last night in a sign of solidarity with the armed group Sasna Dzrer and to show that they wouldn't be intimidated by police who have tried to stem a rising tide of opposition to the current regime lead by President Serzh Sargsyan.
The demonstrators then marched to Khorenatsi Street, where a police building is still being held by members of Sasna Dzrer, and staged a sit-down.
Police calls for the crowd to disperse went unheeded. Demonstrators remained at the site until 2 a.m., promising to return in bigger numbers tonight.