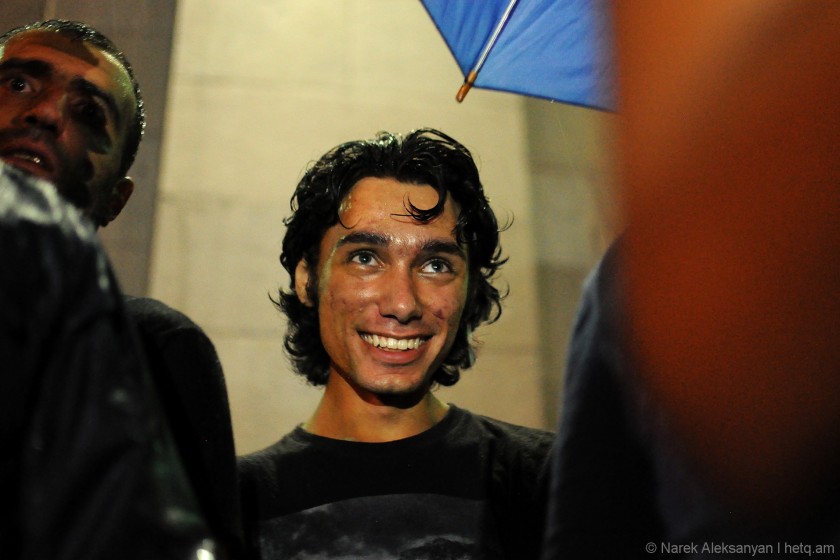 Yerevan, July 28: Rain Doesn't Dampen Spirits of Protesters
Several hundred people braved rainy weather and gathered in Yerevan's Liberty Square in solidarity with the SasnaDzrer armed group and its demands for the release of political prisoners and the resignation of President SerzhSargsyan and his cronies in government
The crowd wanted to advance up Baghramyan Avenue to the presidential palace but turned back upon meeting a phalanx of policemen.
One of the protesters held a sign saying, "The Serzhs are eternal if there is no struggle)
The protesters decided not to march to Khorenatsi Street, the site of the police building seized on July 17 and still under the control of SasnaDzrer, due to the heavy rain.
Another march is planned for tomorrow night.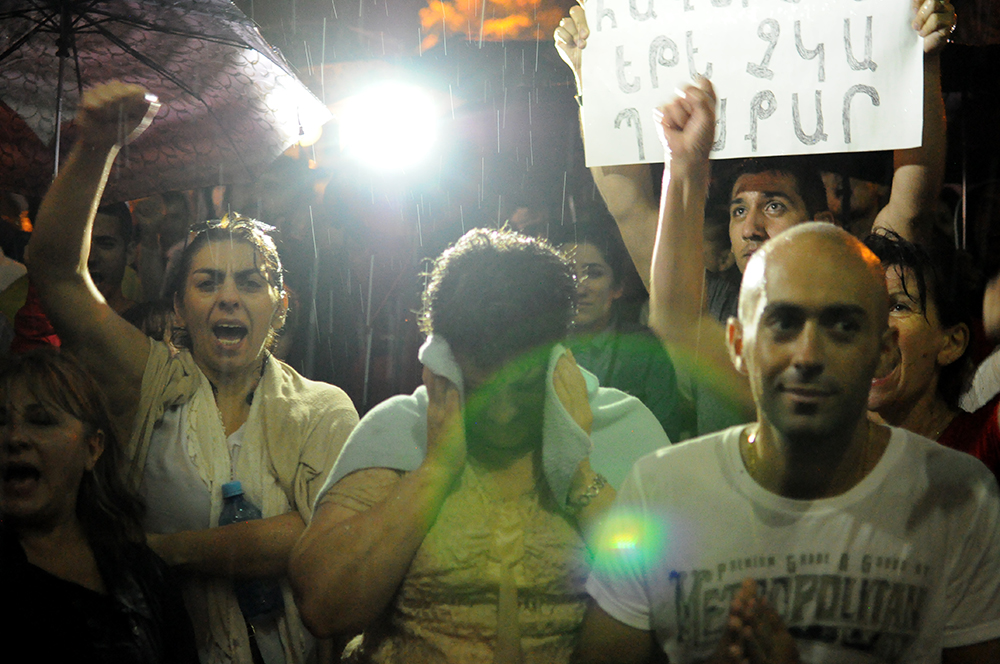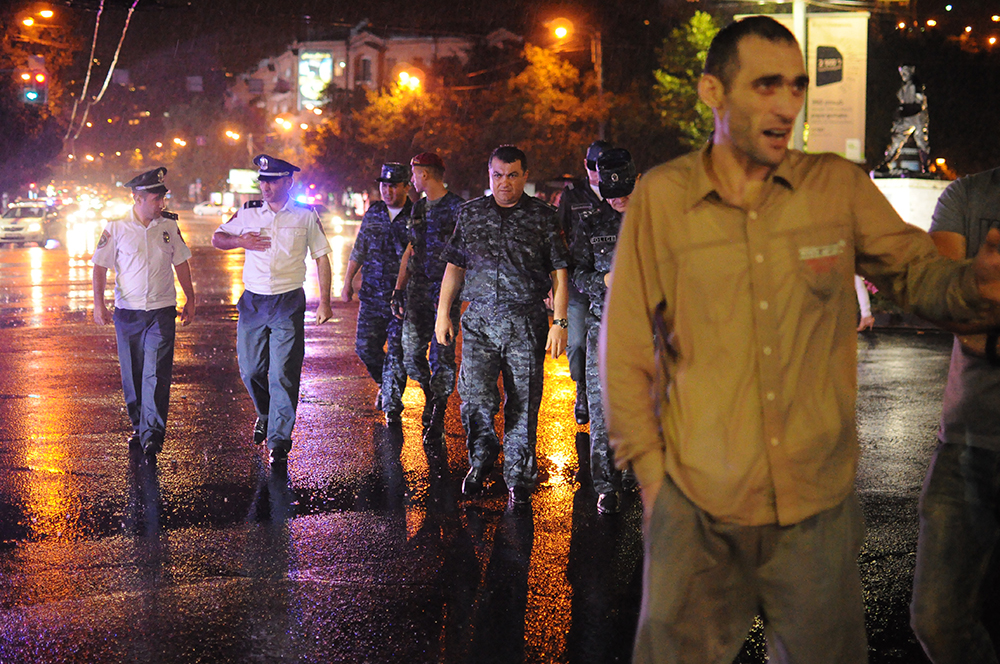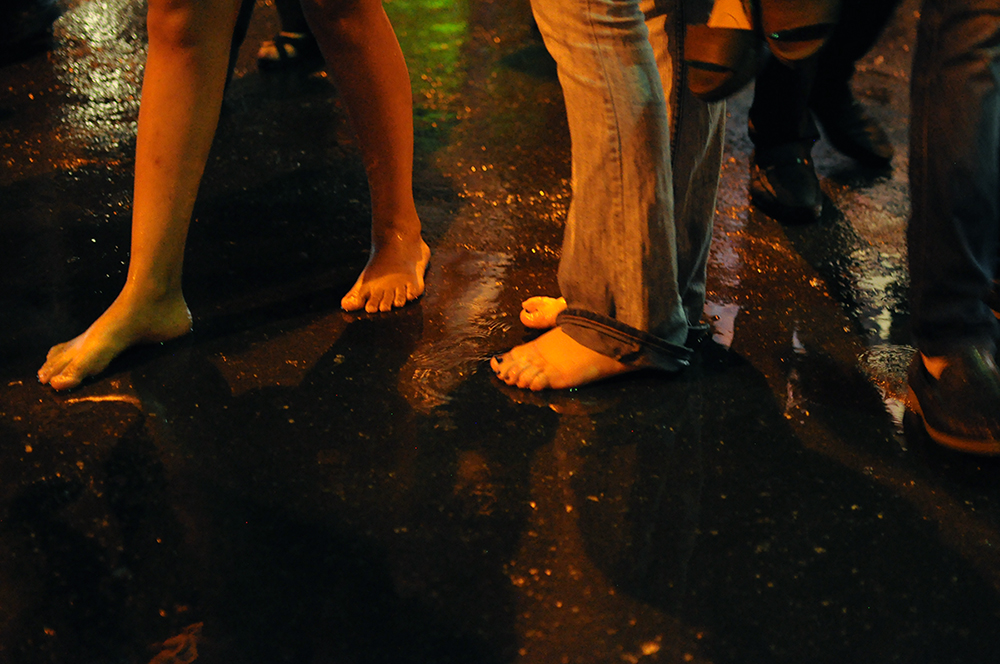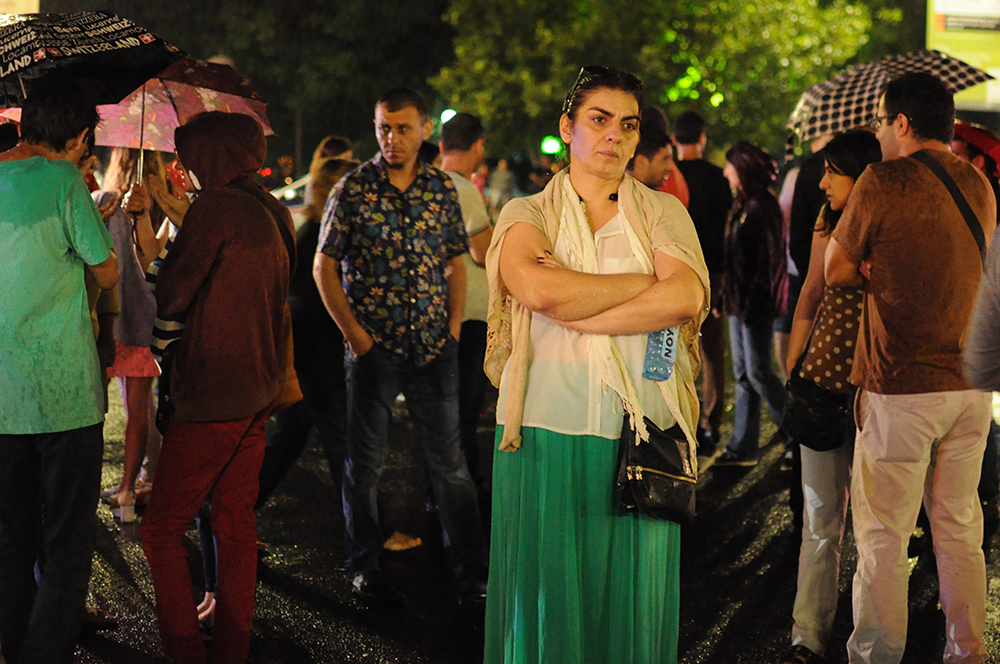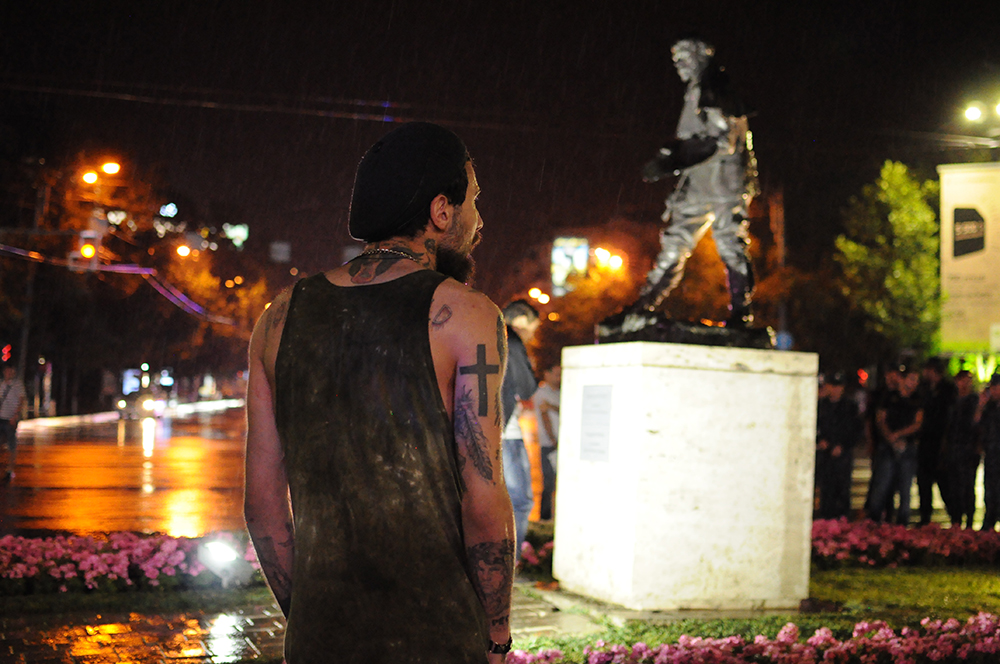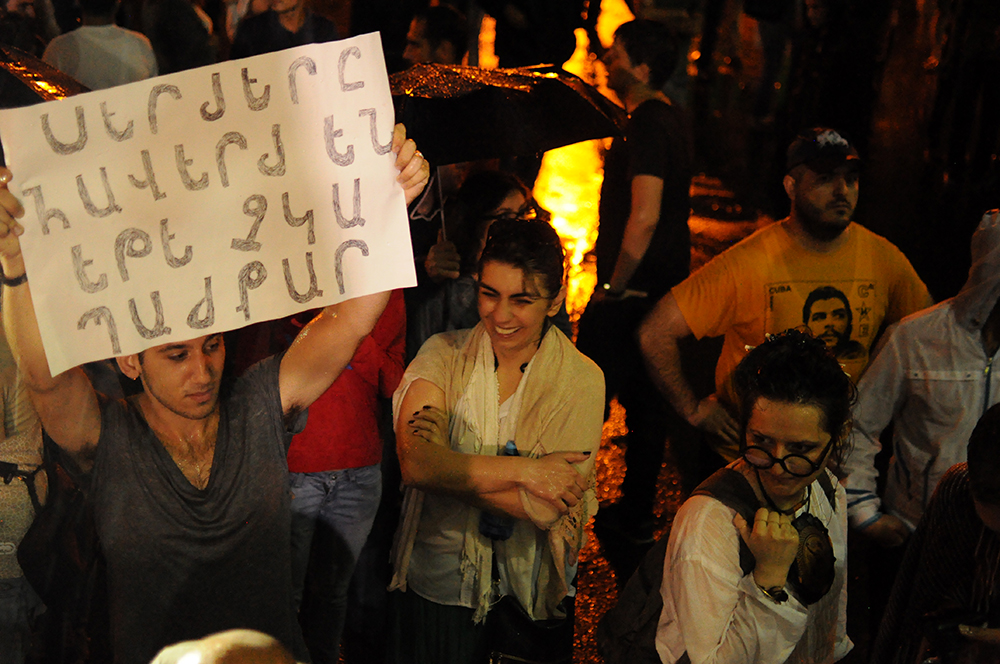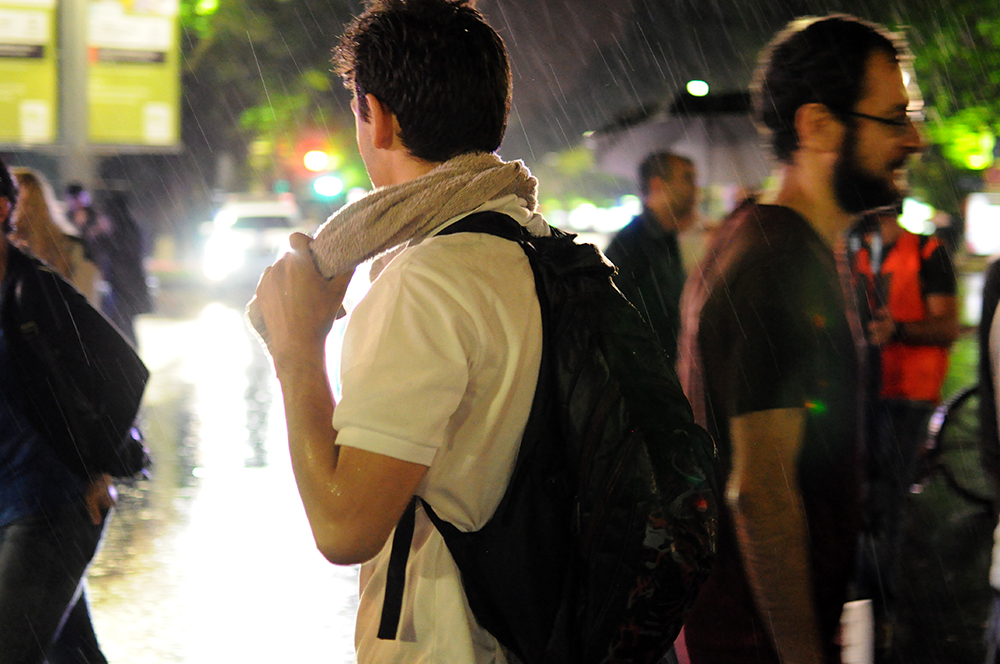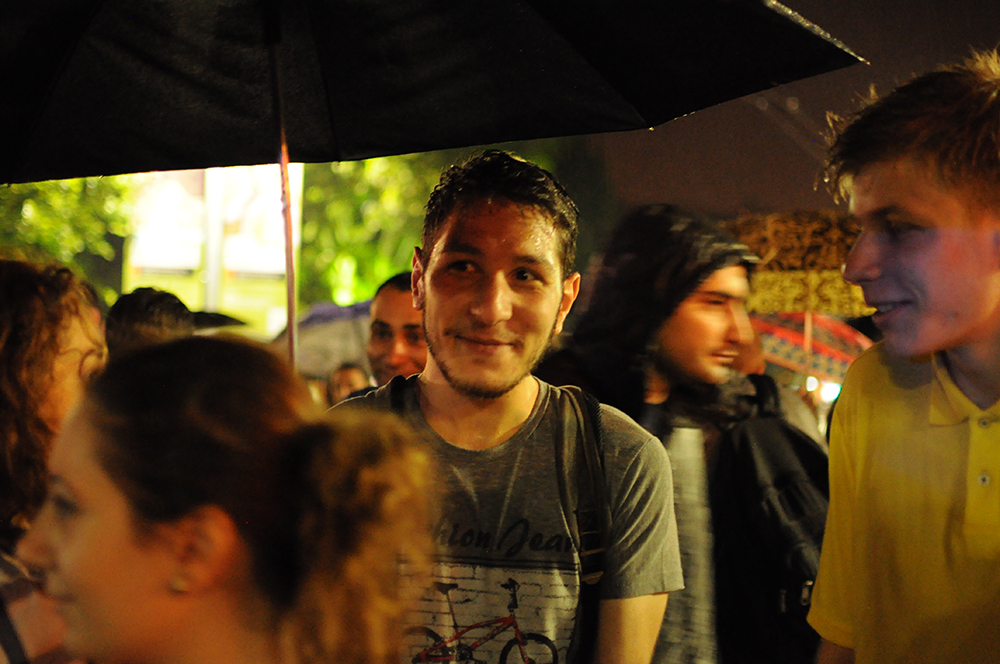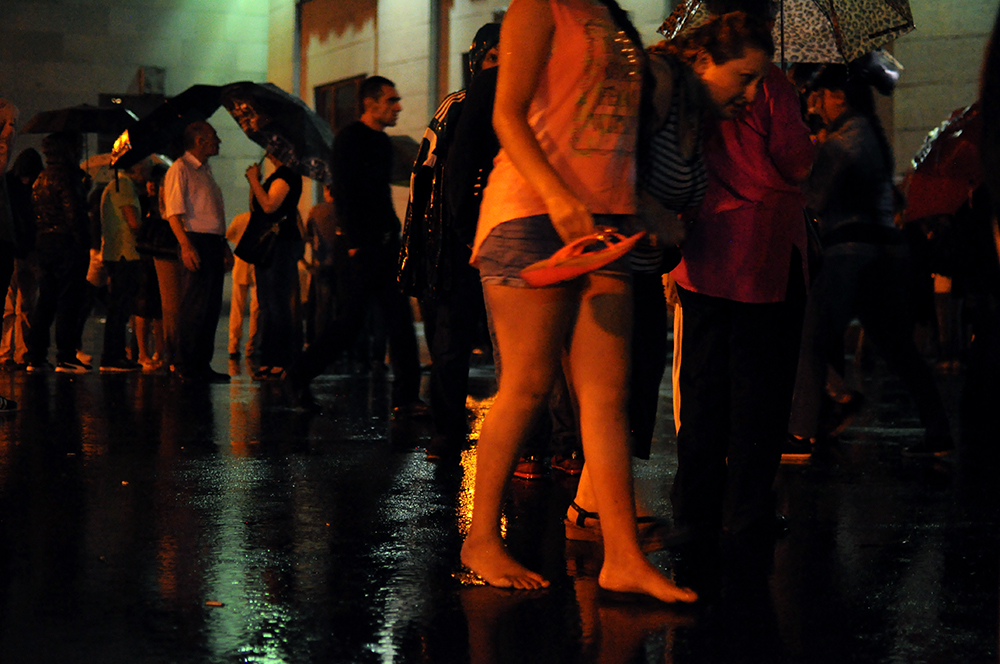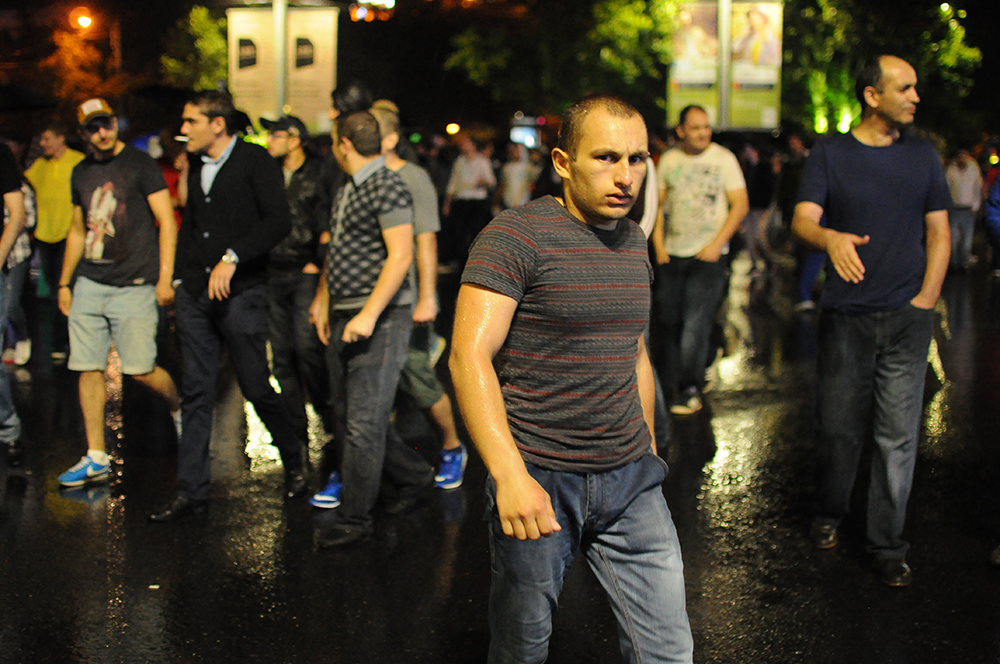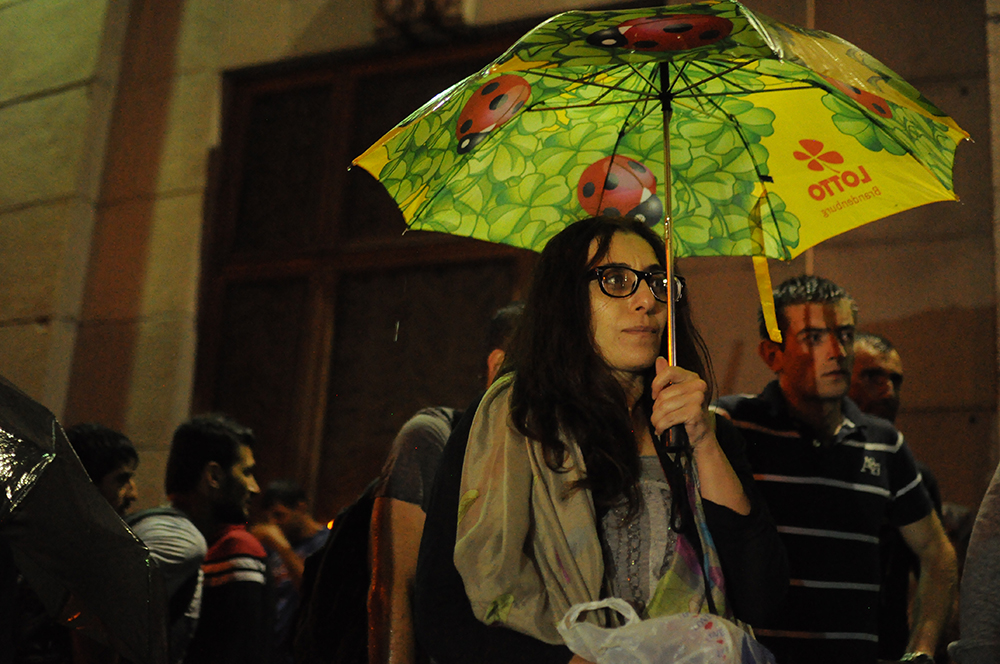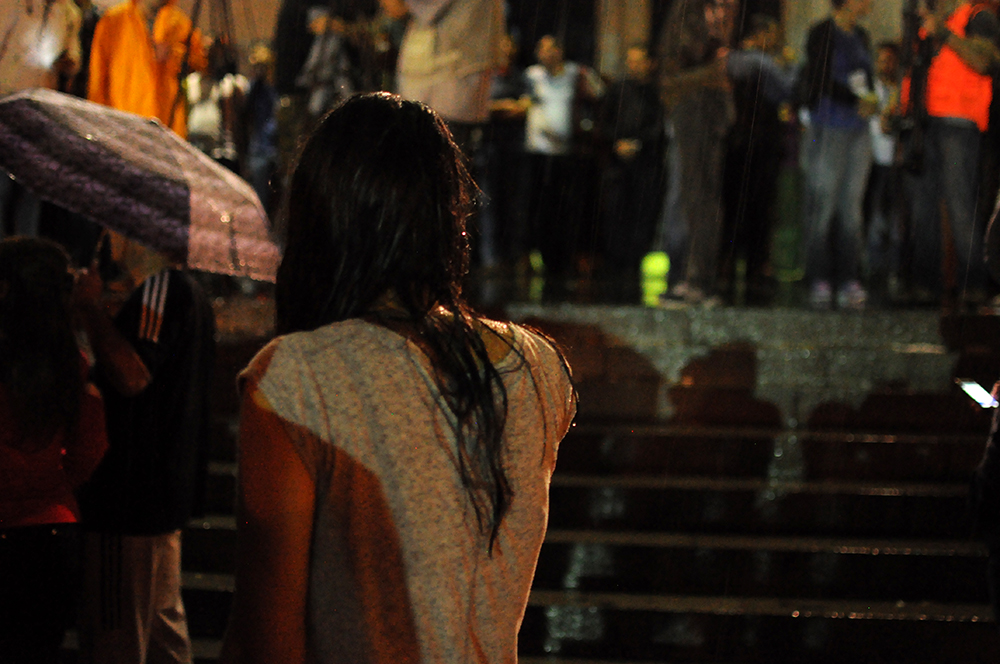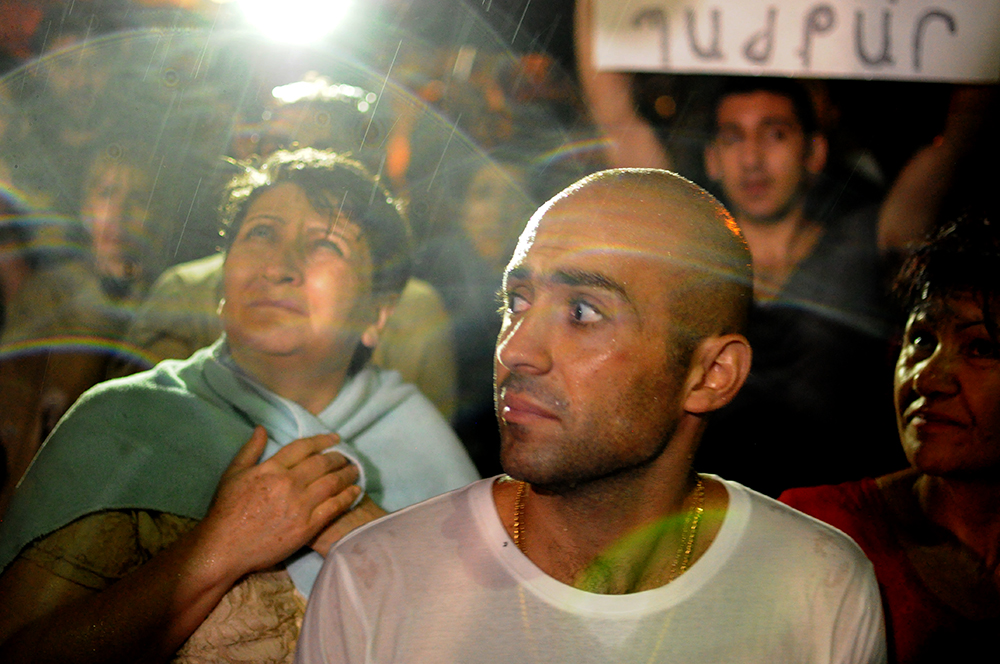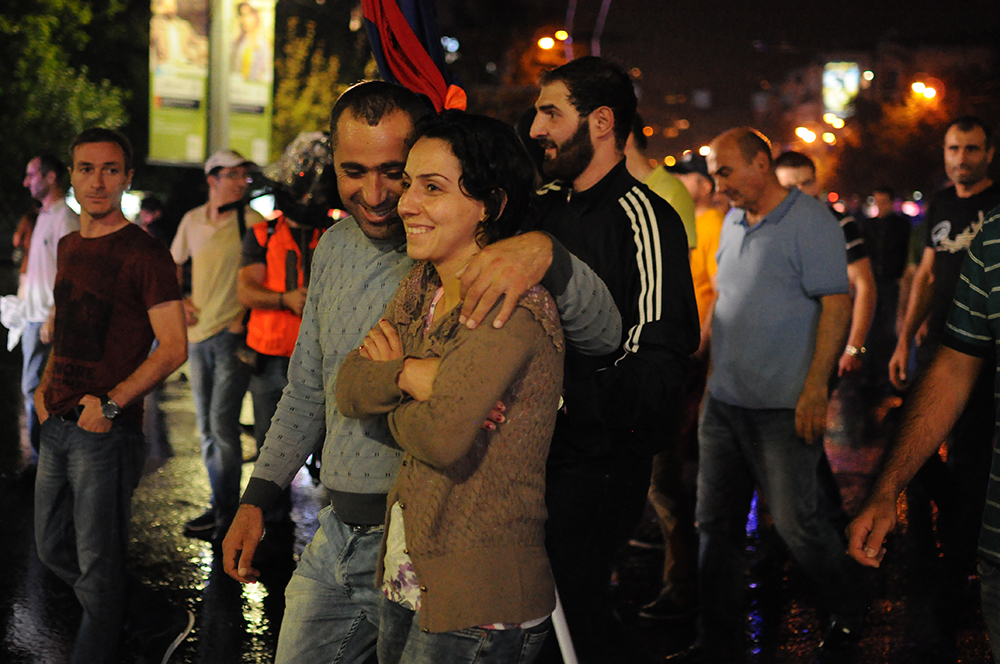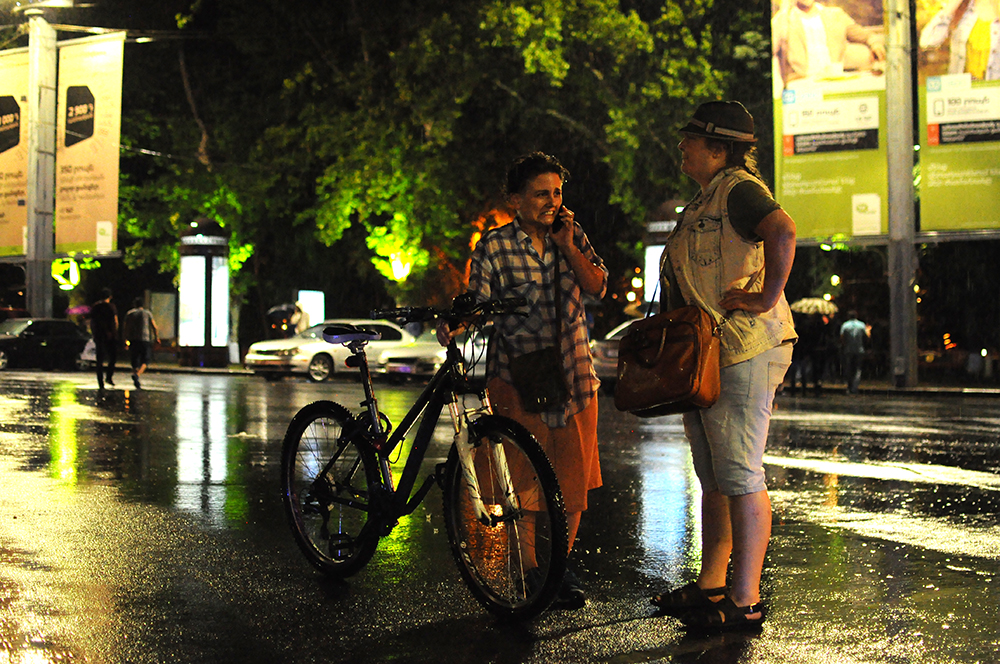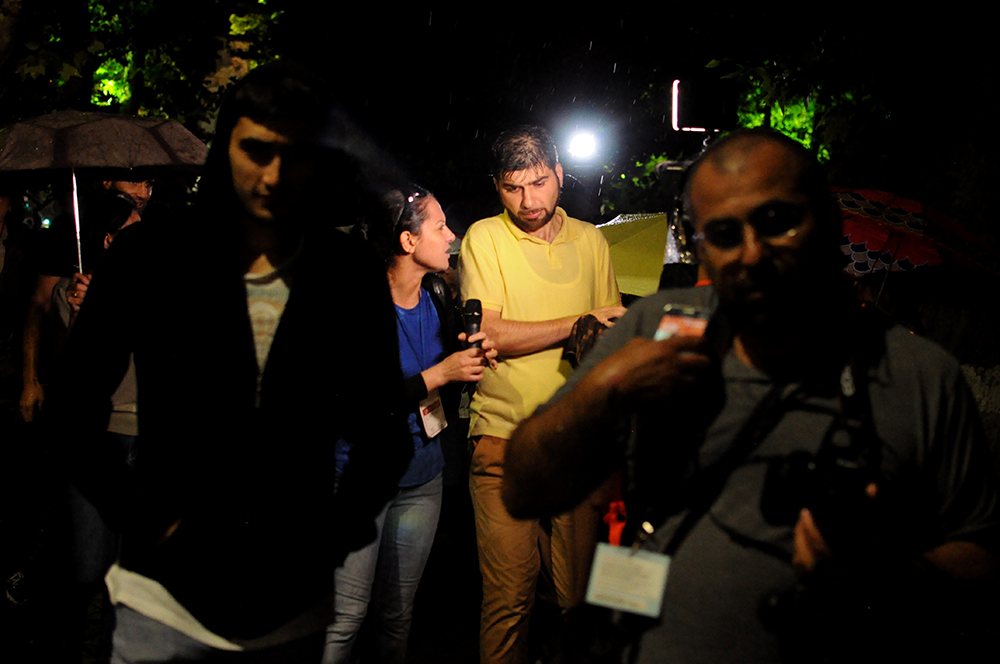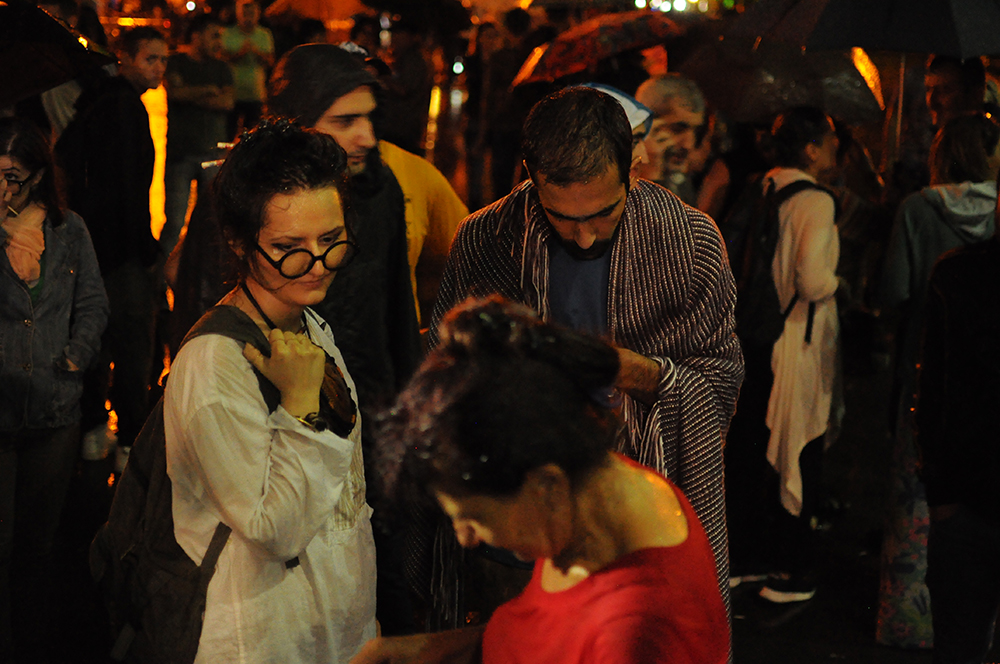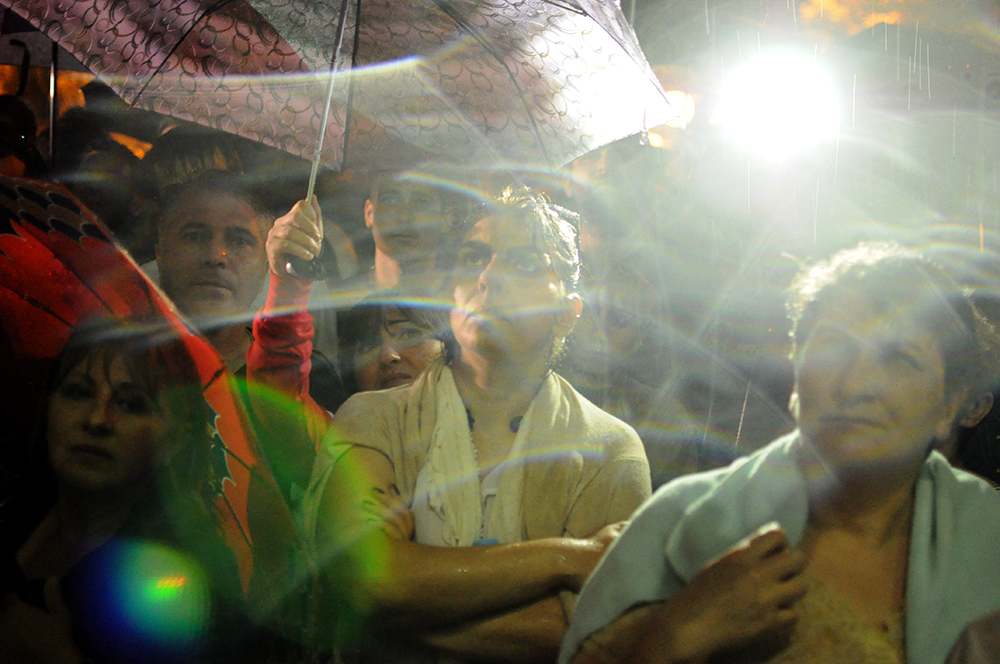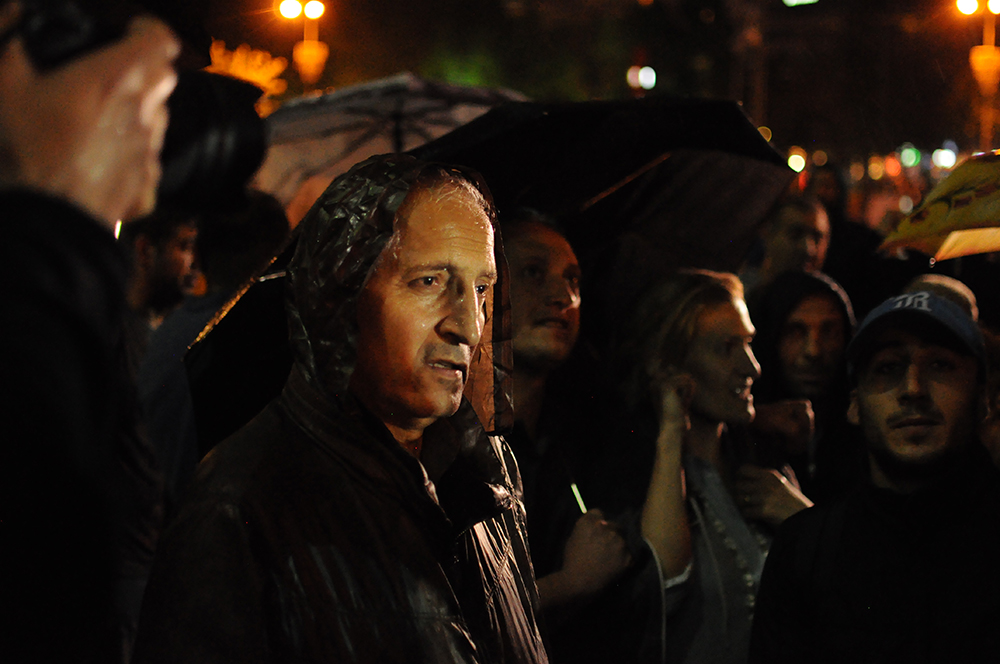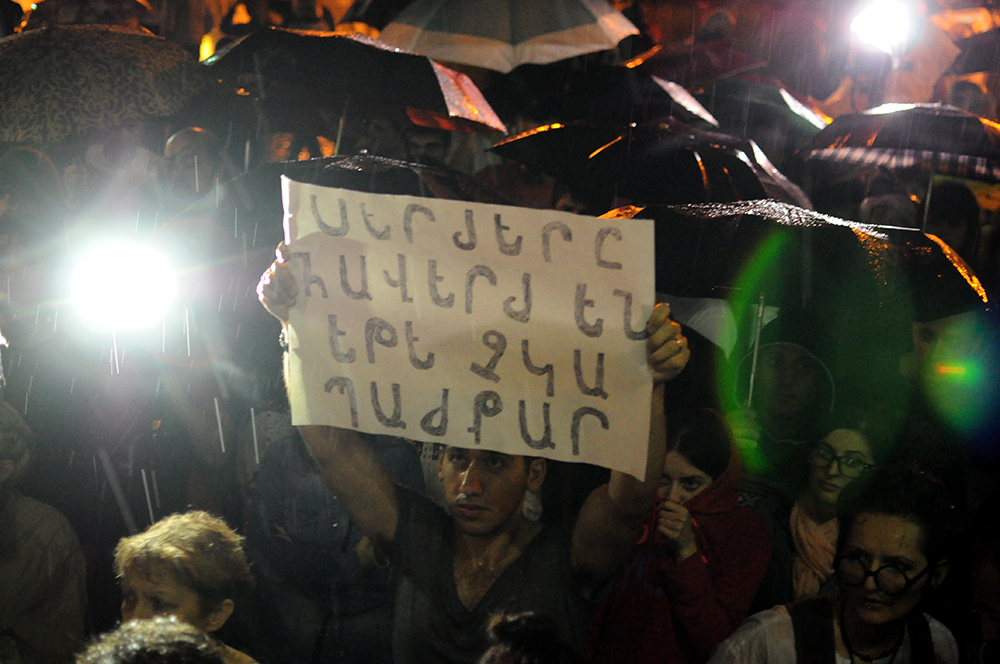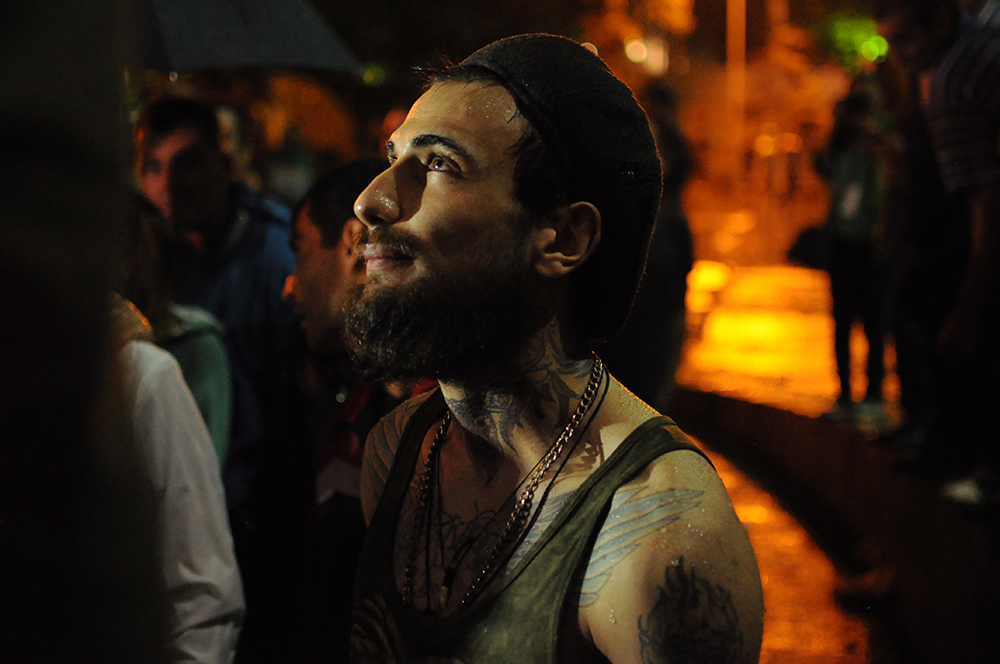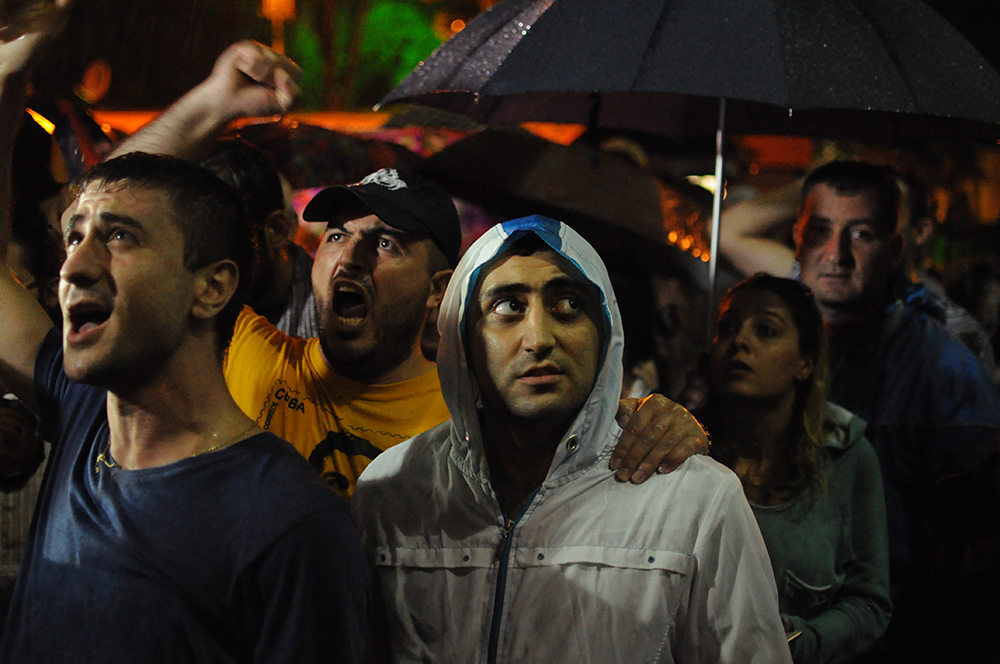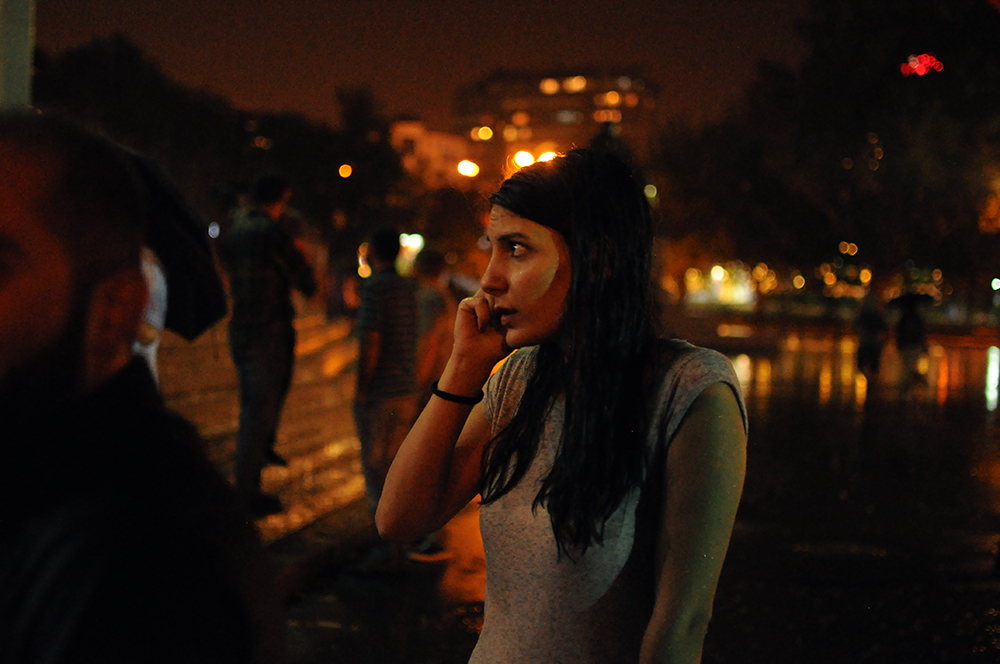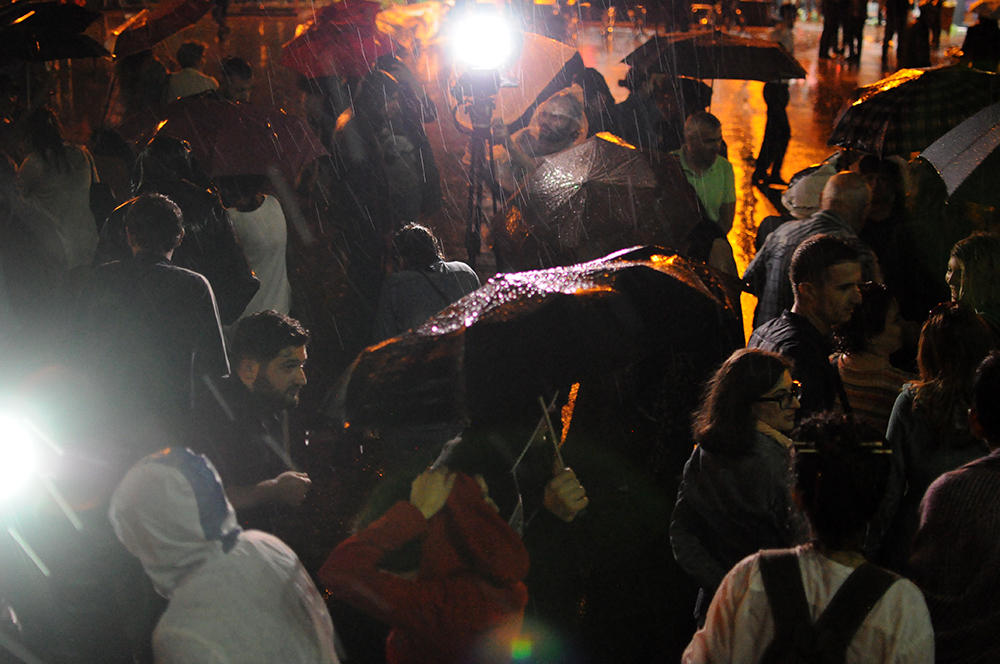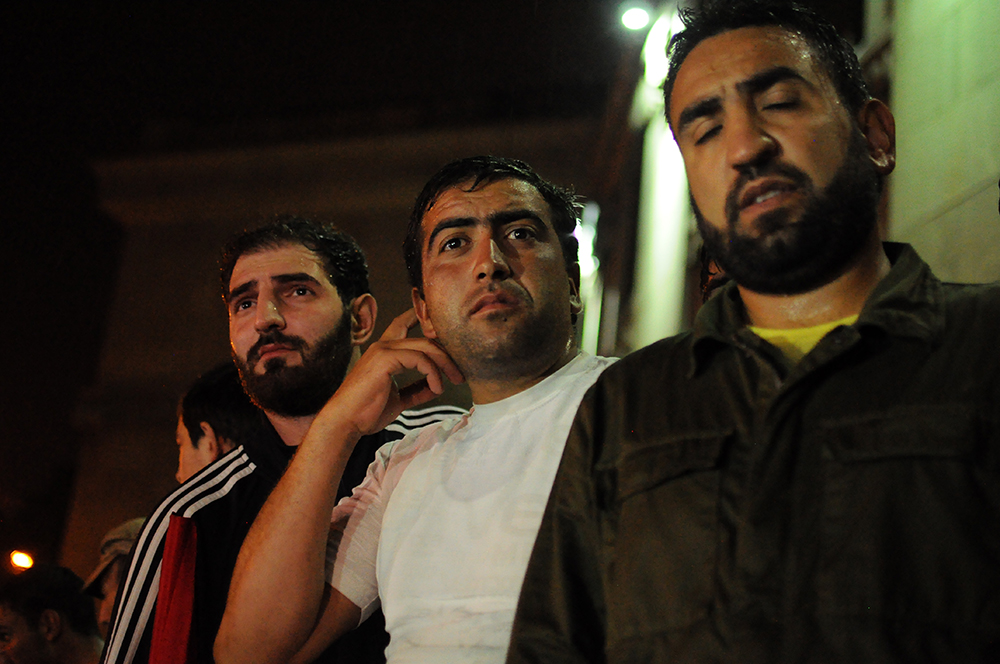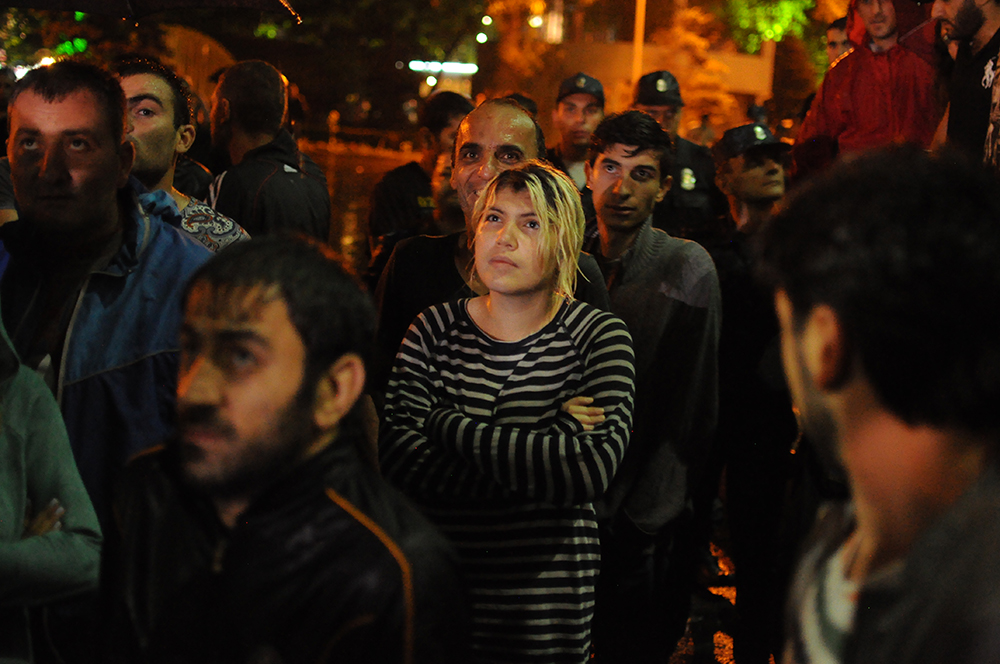 Հուլիսի 28, Երևան