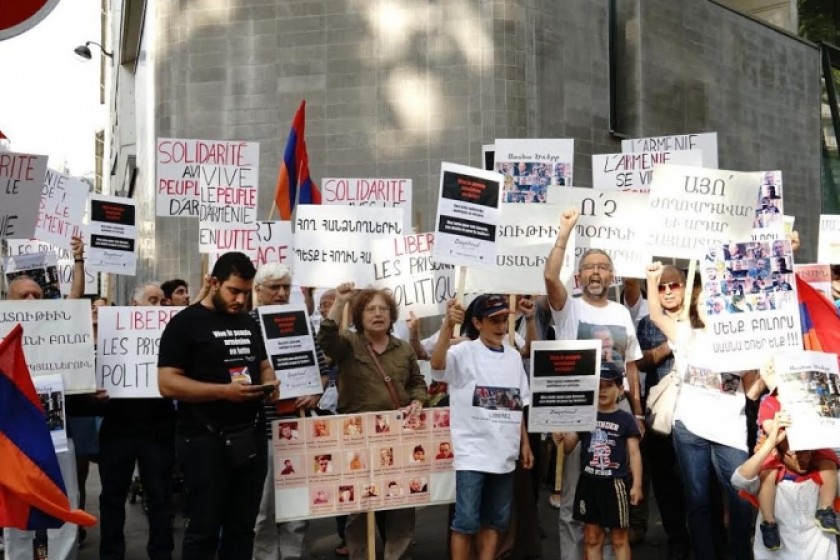 Three French-Armenian Organizations Support People Demonstrating in Yerevan
On Tuesdays, July 26, three French-Armenian organizations (Renaissance Arménienne, Charjoum le Mouvement and CollectifAzatDzayn) gathered in front of Armenian embassy in Paris to support the struggle of the Armenian people.
In solidarity they denounced rampant corruption in Armenia and voiced support of the people in their determination to remove the current regime, restore equal justice for all, fight against poverty and restore freedoms.
In addition, the organizations denounced the arbitrary arrests of citizens and demanded the release of jJrair Sefilian and Alec Yenikomishian.
JeanEckian / Paris