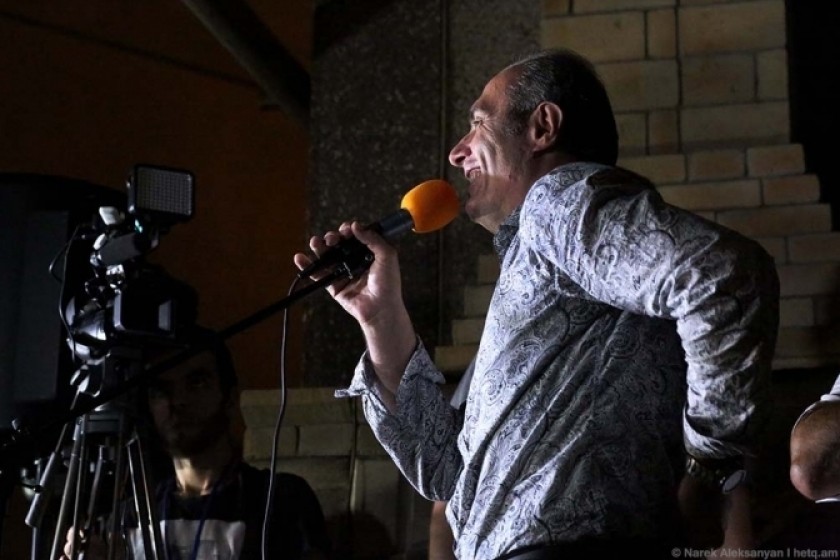 Jailed Gyumri Journalist Released; Knife He Was Carrying Not Considered "Deadly Weapon"
A forensics panel has found that a knife found on the person of Levon Barseghyan, president of the Gyumri Journalists' Asparez Club Council, on does not constitute a "deadly weapon" and that he can be released.
Barseghyan was arrested on July 27 at a demonstration outside the seized police building in Yerevan and later charged with suspicion of carrying a concealed weapon.
The criminal case has been dropped based on the finding.