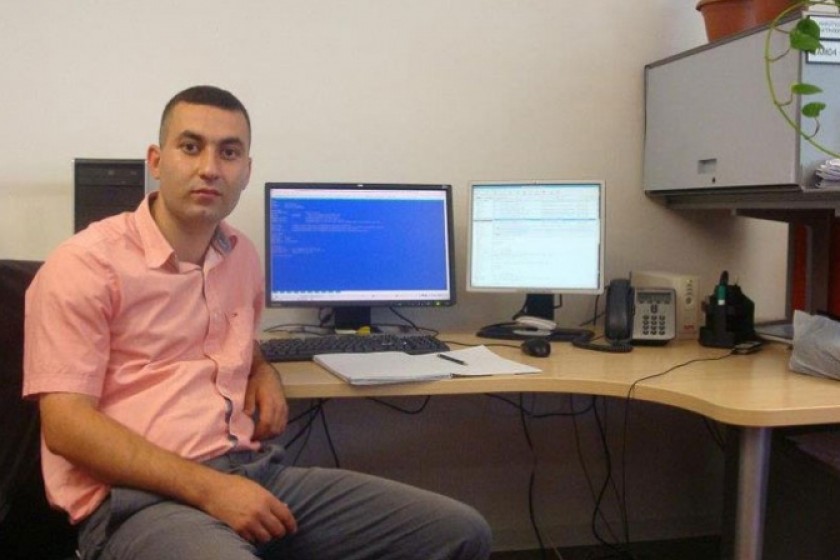 Father of Beaten Founding Parliament Member: 'Police Will Drop Case'
The father of Haroutyun Aghlamazyan (photo), the Founding Parliament member beaten yesterday in the entrance to his home by three unknown individuals, told Hetq he doubts whether his son's assailants will ever be found.
"They'll take 100 pages of testimony and then drop the case," Haroutyun Aghlamazyan told Hetq.
Karen Aghlamazyan said that his son recently was brought home from hospital with acute pain as a result of the beating.
Haroutyun is now being questioned by a police investigator about the assault.
The father says that the three young men who attacked his son cornered him and started to talk about a girl. When Haroutyun said he didn't know the girl in question, he started to walk away and was then set upon.