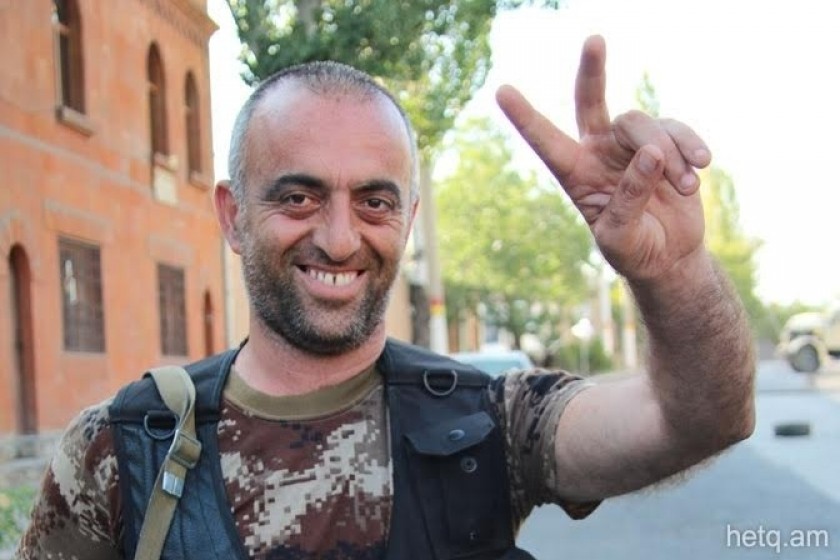 Wounded Sasna Dzrer Member in Poor Health, Says Lawyer
The lawyer for Armen Lambaryan (photo), one of the armed Sasna Dzrer group now awaiting trial on weapons and seizure of government buildings charges, says her client is in poor health and in need of immediate medical attention.
Attorney Inessa Petrosyan says that Lambaryan, now at a hospital for those criminally charged, experiences sever pain as a result of the police inflicted gunshot wounds to his legs.
Petrosyan told Hetq that there is only one physician making rounds at the hospital and that he is treating six other members of the armed Sasna Dzrer group wounded during the two-week standoff at the police building they seized on July 17.
The lawyer plans to file a petition seeking to have Lambaryan transferred to a public hospital.