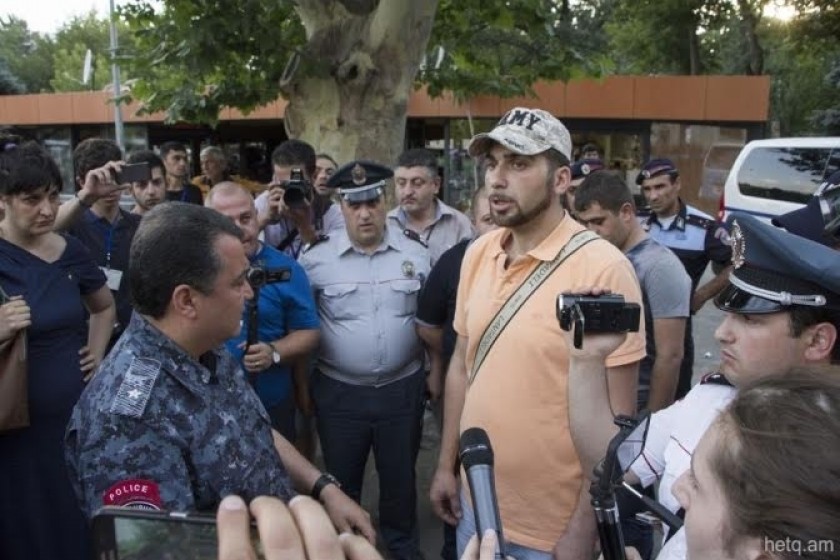 Detained Heritage Party Member Sanasaryan In Poor Health
Heritage Party member Davit Sanasaryan, who was detained by police on July 18 at a public rally in Yerevan to discuss the Sasna Dzrer armed group's seizure of a police building remains in poor health, this according to his lawyer Robert Revazyan.
Revazyan told Hetq that Sanasaryan, now awaiting trial at the Nubarashen Penitentiary, has been diagnosed with sand in his kidneys and experiences headaches.
The lawyer says that the headaches stem from the beating he received when detained.
Sanasaryan will be seen by a specialist tomorrow.