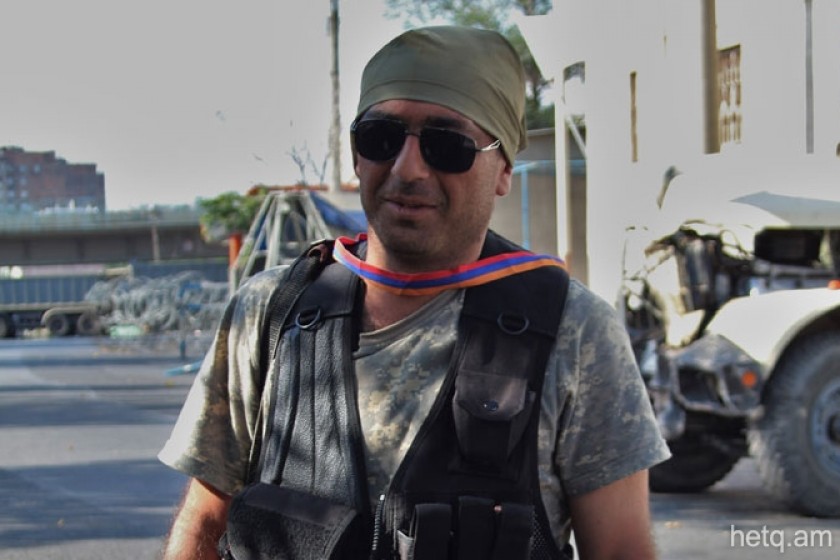 Court Sentences Sasna Dzrer Member Sedrak Nazaryan to Two Months Pre-Trial Detention
A Yerevan court yesterday issued Sedrak Nazaryan, a member of the armed Sasna Dzrer group that seized a Yerevan police building on July 17, a two-moth pre-trial detention on charges of hostage taking and illegal arms procurement and possession.
Nazaryan, who was wounded on July 3, the day when the group surrendered to police, was being treated at the Erebouni Medical Center.
He was transferred to a penal hospital after the court's decision.
Yervand Varosyan, Nazaryan's attorney, blasted the judge's demeanor as little more than inhumane.
"The judge wouldn't hear about delaying the court proceeding until my client recuperated enough in order to be able to attend. Sedrak had no idea about what the court was doing since he was asleep most of the time," Varosyan told Hetq.