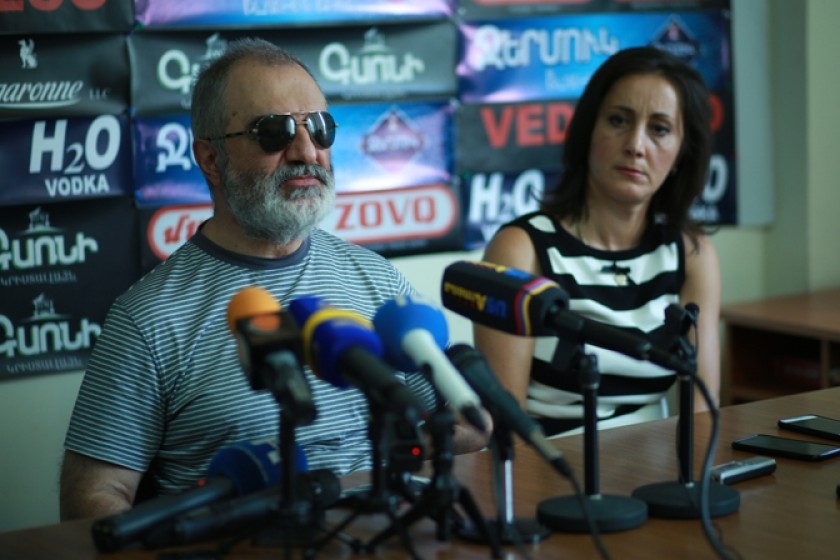 Yenikomshian Calls for Parallel "Confidence Government" to Restore Armenia's Sovereignty
Arguing that Armenia is being pressured by the West and doesn't enjoy total confidence by Russia, Founding Parliament member Alek Yenikomshian today told reporters at a Yerevan press conference that a movement has begun in Armenia, embodied by the SasnaDzrer movement, that seeks to form a "new, independent and sovereign Armenia".
Yenikomshian said that, nevertheless, the regime in Armenia still enjoys the support of Moscow and might seek to create a "North Korea-like" version of governance in the country. This would only last a few months, given Armenia's geographic position and the interests of the Armenian diaspora and other international players, he argued.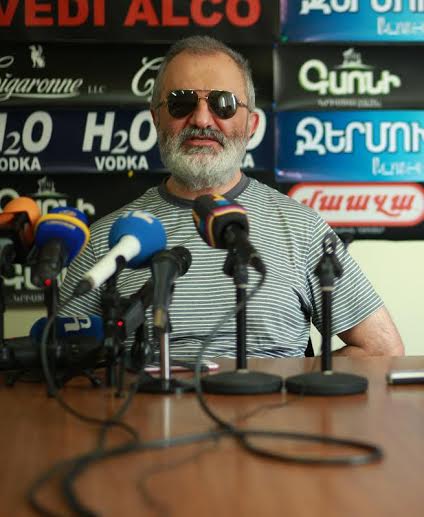 Yenikomshian, who has been released from detention while awaiting trial for fomenting public disorder last month, said that the first step would be to "remove" the current regime and its leaders. This, he said, would just be a means to realize the movement's primary objective.
To achieve this, Yenikomshian has proposed the creation of a "government of trust" parallel with the current regime.
The aim of such a body, according to Yenikomshian, would be to mobilize the people and incorporate such forces that would be able to assist in extricating the country from the existent situation and to present an ultimatum to the regime.
Yenikomshian promised to provide details on how he and his cohorts perceive the process of struggle and its tactics at a later date.
"The SasnaDzrer movement will organize the people around the principles it holds dear – the reestablishment of a sovereign Armenia and a principled stance on Artsakh, meaning ruling out any return of land to the opponent," Yenikomshian said.
Photo: Saro Baghdasaryan