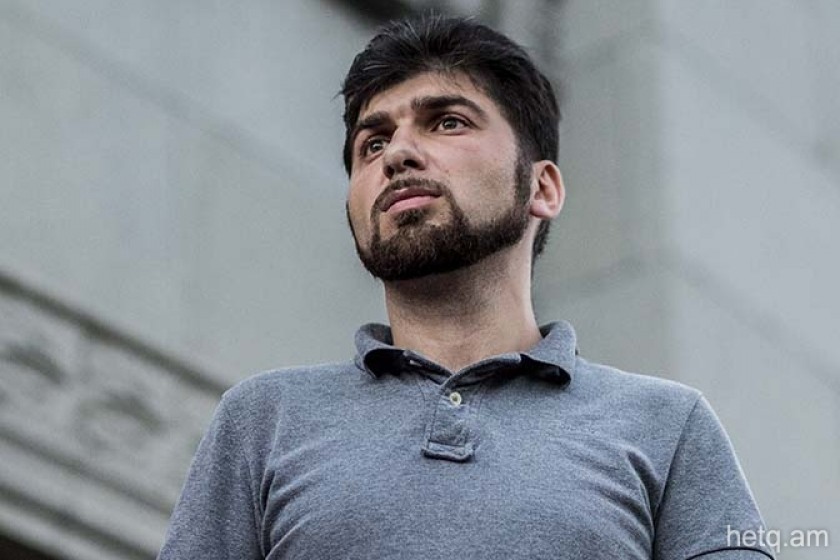 "Barev Yerevan's" Sanasaryan Freed on $3,150 Bail
Armenia's Appeals Court today decided to release Davit Sanasaryan, a member of the Barev Yerevan faction in Yerevan's Municipal Council now in pre-trial detention, if he can pay 1,500,000 AMD ($3,150) in bail.
Sanasaryan's lawyer Robert Revazyan told Hetq that his client, charged with "inciting violence" during the July standoff at a Yerevan police building seized by the armed Sasna Dzrer group, will pay the bail.
During today's court session, Sanasaryan denied the charges levied against him.
"He said, I have been politically active for ten years and have never made calls prompting violence. Rather, I have only called for calm," said Revazyan.