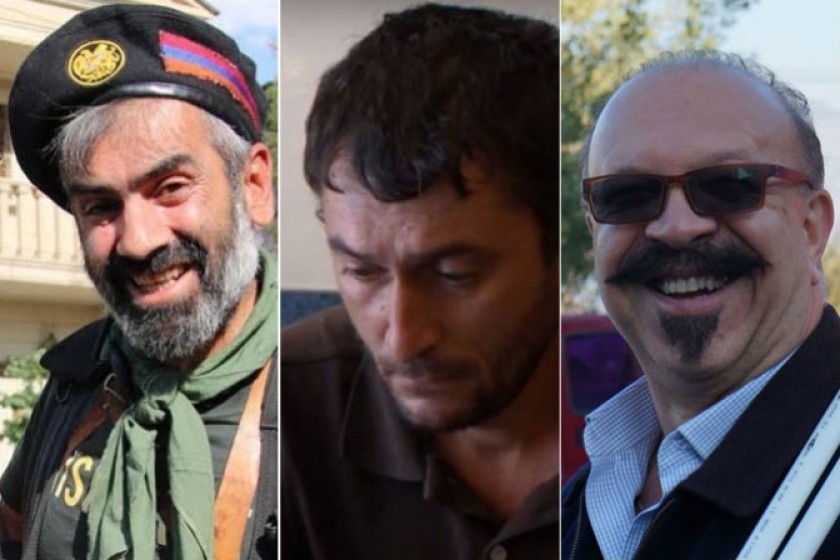 "Sasna Dzrer" Children Left Without Care: Government Still Reviewing Support Issue
Mher Mazmanyan, arrested on July 26 on suspicion of aiding the Sasna Dzrer armed group that seized a Yerevan police building, has six minor children under his care.
Who is taking care of them today?
Who is taking care of the other minor children of those now in jail after being arrested for a variety of charges stemming from the public protests that occurred in Yerevan and elsewhere during the armed standoff?
According to Article 140 of Armenia's Criminal Procedural Code:
Under-aged persons, as well as disabled persons left without care and means of subsistence as a result of their parents or a bread winner being detained or as a result of other actions taken by the body which carries out the criminal proceeding are entitled to support which shall be provided from the state budget by the body which carries out the criminal proceeding.
Nevertheless, our conversations with lawyers for those arrested with minors under their care shows that no state budget money has so far been allocated to organize such support.
Prior to being arrested, Mher Mazmanyan was the sole breadwinner of the family that lives in a rental. Nikolai Baghdasaryan, his lawyer, has written to Armenia's Correctional Service (ACS) to organize such care. The ACS has responded that will review the matter and see whether if Mazmanyan's family actually needs such assistance.
Sasna Dzrer member Arayik Khantoyan, the family's sole wage earner, cares for two minor children. Arayik Papikyan, Khantoyan's lawyer, told Hetq that his client doesn't want his family to receive any government assistance. The ACS hasn't taken any steps to provide assistance to the family.
Garo Yegnukian is the sole breadwinner for two minor and three adult children.
Tigran Hayrapetyan, Yegnukian's lawyer, told Hetq that he hasn't written to the ACS seeking financial assistance since he is sure that his client would oppose the idea of his family receiving state assistance.
In response to a Hetq inquiry, the ASC says it is still examining the case files of those arrested in regards to the Sasna Dzrer case to see whether or not those with minors qualify for state support.
Photo (from left): Arayik Khantoyan, Mher Mazmanyan, Garo Yegnukian