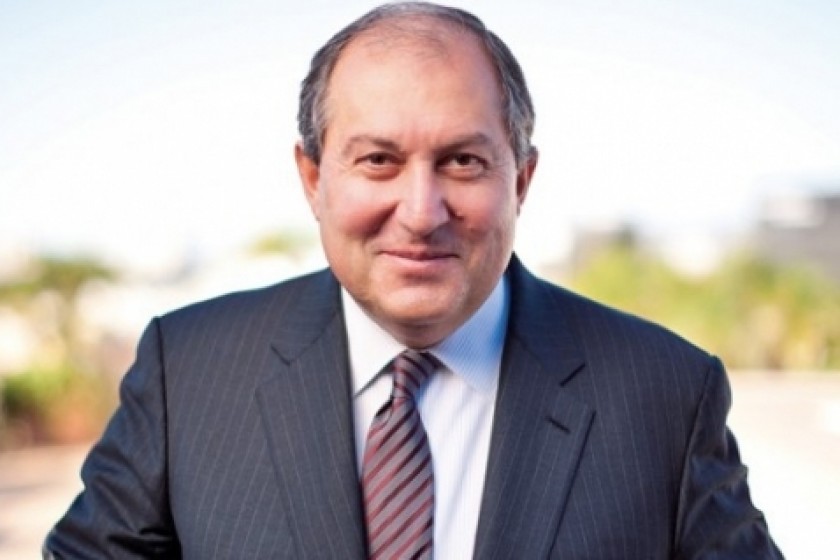 Toothless Law: Some Armenian Ambassadors, Including Aznavour, Fail to File Financial Disclosures
There are three ambassadors of Armenia who do not file financial disclosures with the country's Commission on Ethics of High-Ranking Officials.
In fact, neither the Commission nor the Ministry of Foreign Affairs have the power to obligate ambassadors to file such disclosures.
But this is where the matter gets more than a bit absurd. There's a law stating that all top government officials, including ambassadors, must file financial disclosures. So, on the one hand, there's the law, and on the other, the Commission and the Ministry have no power to enforce it.
Armenia's Ambassador to Great Britain and Northern Ireland, Armen Sarkissian (top photo), has never filed a financial disclosure since assuming the diplomatic post on September 27, 2013.
Neither has Victoria Baghdasaryan, Armenia's Ambassador to Italy. She assumed the post on May 17, 2016.
Victoria Baghdasaryan and Charles Aznavour
Charles Aznavour, who has served as Armenia's Ambassador to Switzerland since 2009, has also never filed any financial disclosures.
PHOTO Victoria Baghdasaryan, Charles Aznavour (photos mfa.am)
The Ethics Commission merely told Hetq that it has sent notices to the offending ambassadors, reminding them that they must file financial disclosures. A list of those ambassadors not complying with the law has also been sent by the Ethics Committee to the Ministry of Foreign Affairs.
The Ethics Commission also informed Hetq that it is taking steps to improve legislation on the books in order that those violating the disclosure law can be held accountable.
This, it would seem, is an attempt to fill in the gaps after the fact. Why the Ethics Commission never possessed the powers necessary to implement the disclosure law in the first place remains yet another mystery of Armenian governance.
The EthicsCommission was formed on January 9, 2012. Since then, not one top official has been held accountable for not filing the required financial disclosures or for filing them incorrectly. That's a track record worthy of some Scandinavian country, not Armenia.
Readers should note that nowhere in his resignation speech yesterday did Prime Minister Abrahamyan mention anything about this sorry state of affairs.
Hetq also contacted Armenian Deputy Foreign Minister Shavarsh Kocharyan. He said anything related to financial disclosures of ambassadors is not in the purview of the ministry. Kocharyan added that the ministry, on an annual basis, monitors the situation and sends out reminders, when necessary, to ambassadors.
It appears that the three ambassadors noted above could care less about these official reminders.
If you found a typo you can notify us by selecting the text area and pressing CTRL+Enter