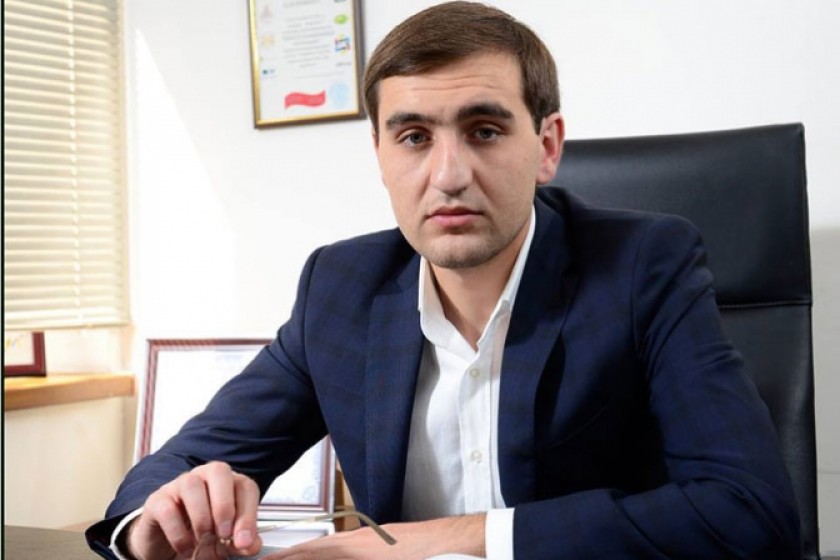 Ashtarak: 27 Year-Old Elected Mayor
By Diana Ghazaryan
Yesterday, 27-year-old Tovmas Shahverdyan was elected mayor of Ashtarak, a town of 18,000 about a 30-minute drive northwest of Yerevan.
Shahverdyan, who has been serving on the Ashtarak municipal council, garnered 4,428 votes. Razmik Terteryan came in second with 3,031 votes. Two other candidates trailed far behind in the vote tally.
Out of 19,342 eligible voters, 10,984 cast ballots in yesterday's election.
Photo: Tovmas Shahverdyan Facebook page