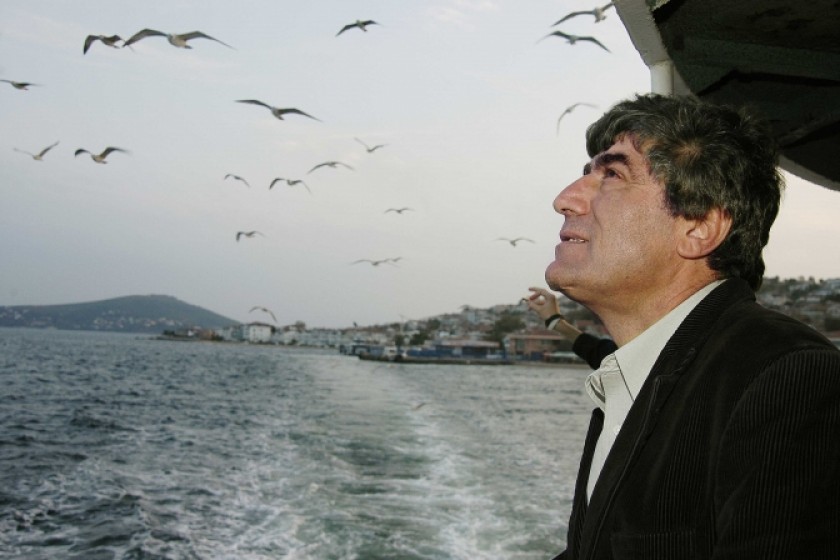 International Hrant Dink Award Ceremony
September 22, 2016 between 20:00- 22:00 (GMT +3)
The International Hrant Dink Award Ceremony, which will be presented on September 22, Thursday from 20:00 to 22.00 in Lütfi Kırdar Congress and Exhibition Hall, will be broadcast live in English and Turkish on www.hrantdink.org and www.hrantdinkaward.org
Every year, the award is presented to two people, groups, or institutions from inside and outside of Turkey, who work towards a world free of discrimination, racism, and violence, take personal risks for their ideals, use the language of peace, and by doing so, inspire and encourage others.

The award jury for this year is composed of, 2015 International Hrant Dink Award laureate human rights activist Samar Badawi, 2015 International Hrant Dink Award lauraete LGBT activit KAOS GL, director, scenarist and producer Atom Egoyan, philosopher Étienne Balibar, Reporters Without Borders General Director Christophe Deloire, philosopher Michel Marian, poet, writer and literature critic Murathan Mungan, feminist author and human rights activist Şirin Tekeli and the President of Hrant Dink Foundation Rakel Dink.

In its 8th year, the award ceremony will be hosted by Ece Dizdar.
Mehmet Erdem, Bajar and Istanbul Mosaic Oriental Choir will take the stage.