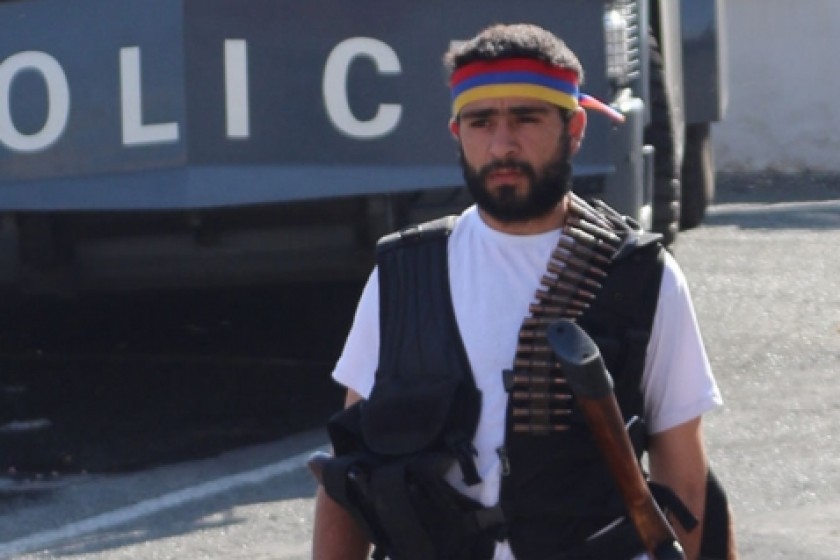 Yerevan Court Denies Bail to Sasna Dzrer Member Barseghyan
A Yerevan court today lengthened the pre-trial detention of Smbat Barseghyan, a member of the Sasna Dzrer armed group that seized a Yerevan police building in July.
Barseghyan is facing charges of holding hostages and possessing illegal arms.
The court denied Barseghyan bail.
In court, Barseghyan argued that the group wasn't holding physicians, who had arrived to treat the Sasna Dzrer members, as hostages.