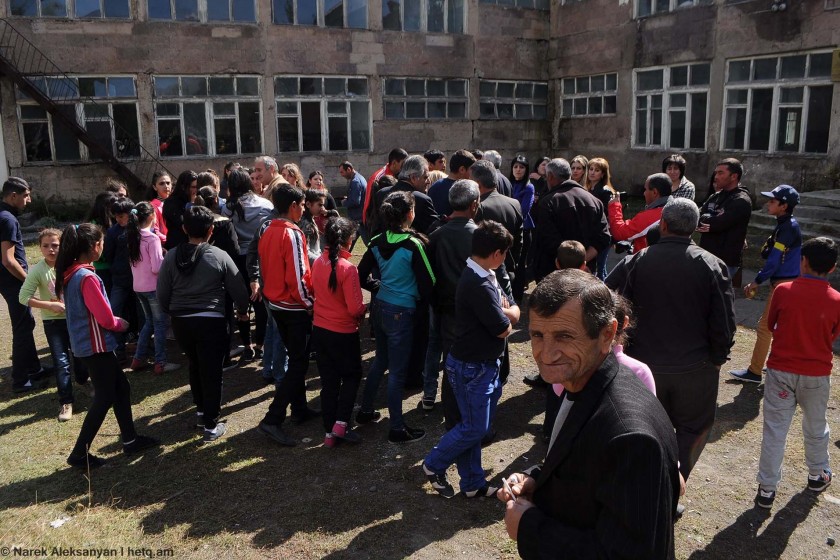 School Kids in Armenian Village Stage Strike: Demand Decent Learning Environment
Something quite unique happened on September 27 in the village of Vardenis, in Armenia's Aragatzotn Province.
Students went on strike, saying they were fed-up going to school in a dilapidated building that could crumble down on them at any minute.
A new school, whose foundations were laid in 2012, still awaits completion.
Regional government authorities were on hand, promising that construction would be completed by October 10. Let's wait and see.
Not surprisingly, the winner of the almost $1 million contract was Spitak Kamar, a company owned by Armenian MP Aragats Akhoyan.
Students say they will continue their strike until the new school opens its doors.