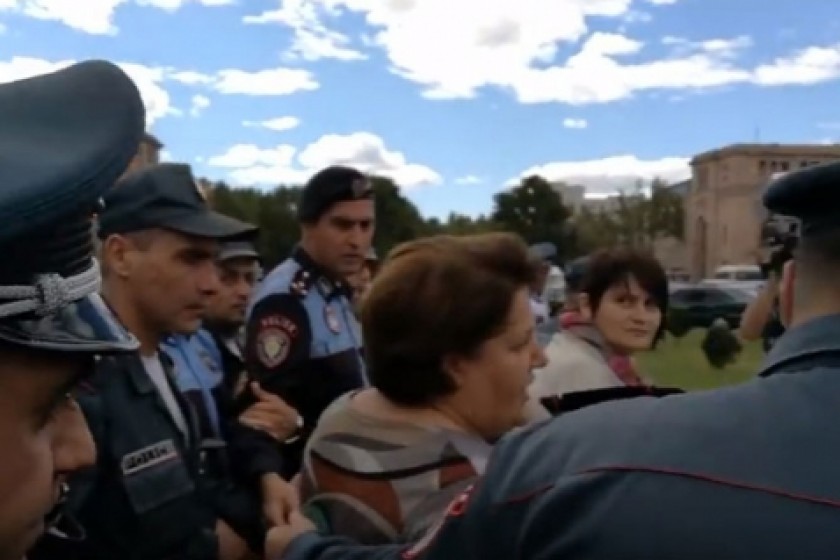 Evicted Yerevan Residents and Disgruntled Workers Demonstrate: Temporarily Block Nalbandian Street
Disgruntled former workers at Yerevan's Nairit chemical plant demonstrated outside the Government Building in the Armenian capital today demanding that the Soviet-era complex be reopened.
They were joined by former workers of the Byureghavan Glass World Company, who claimed they were owed back wages.
Another group of protesters, residents evicted from their homes in downtown Yerevan due to various government eminent domain development projects claiming that they still haven't received apartments promised them in compensation, also joined the demonstration and then blocked nearby Nalbandian Street.
A Glass World worker said that 210 employees had received their wages, but that 150 have been waiting to be paid for months.
The evicted residents say they have yet been allocated apartments being built by the companies Glendale Hills and City Center Development.
Police eventually moved in and removed the protesters blocking Nalbandian Street.
Video: Davit Banuchyan