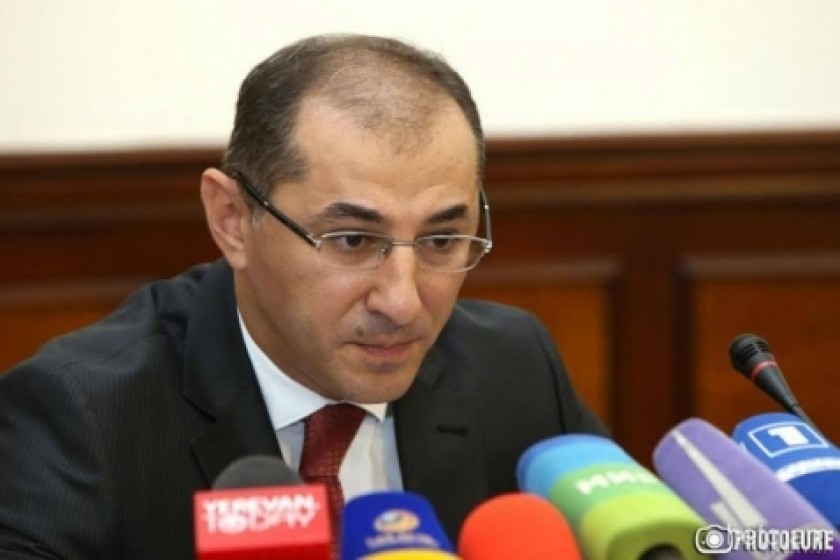 Armenian Finance Minister Expects 3.2% Economic Growth in 2017
Armenia's newly appointed Minister of Finance, Vardan Aramyan, told reporters today in Yerevan that he expects the country to register 2.4% economic growth this year and 3.2% in 2017.
Arguing that Armenian Prime Minister Karen Karapetyan's description of Armenia's economic situation as "complex" shouldn't lead to negative expectations, Aramyan noted that many developing economies were in the same boat as Armenia.
Aramyan pointed to western sanctions against Russia, a major trading partner of Armenia and the concomitant slump in money transfers from Russia, as one factor to be considered for Armenia's economic woes.
The minister also mentioned the decrease in international mineral ore factors as another reason. Around 50% of Armenia's exports are raw mineral ores.
Aramyan estimated that Armenia would register 1.135 trillion AMD (US$2.4 billion) in tax revenues in 2017, up from 1.6 – 1.7 trillion AMD this year.
The World Bank forecasts GDP growth of 2.8% in 2017.