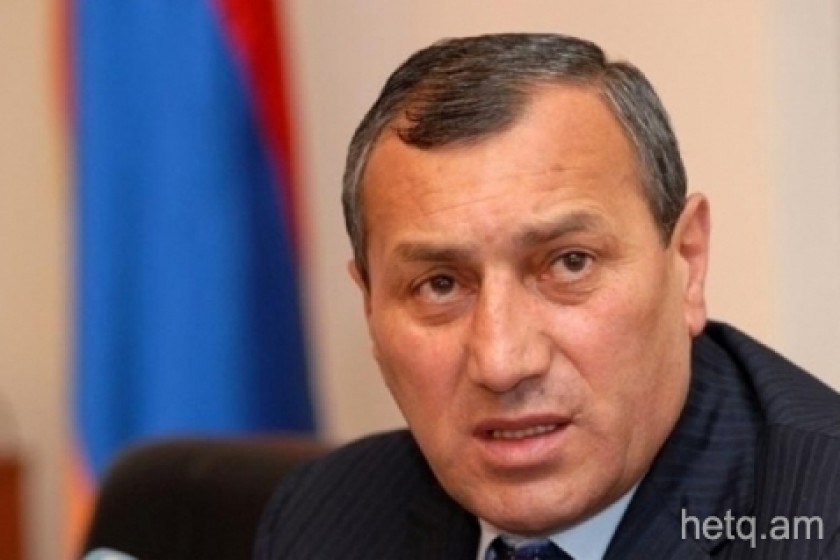 Notorious Syunik Provincial Governor Expected to Get the Axe
Today, Armenian President Serzh Sargsyan will consider whether or not to sign a bill passed by the parliament dismissing Surik Khachatryan (photo) as provincial governor (marzpet) of Syunik.
It is expected that Sargsyan will sign the bill.
Khachatryan has served as the regime's "strongman" in Syunik for the past eleven years.
He resigned in June 2013 due to a shooting scandal near his home in Goris involving his son. Khachatryan was reappointed Syunik governor in September 2014 by then prime minister Hovik Abrahamyan.
In all likelihood, Vahe Hakobyan, who replaced Khachatryan as Syunik governor during the above interim will be appointed as his successor.
Update: Soon after this went to press, the government's website already shows Vahe Hakobyan as Syunik governor.