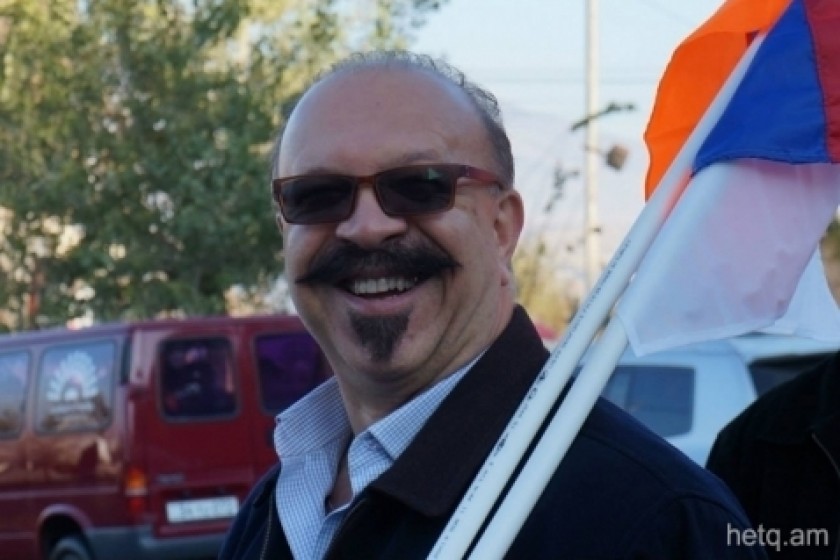 Garo Yegnukian Launches Hunger Strike to Protest "Baseless" Detention in Armenia
Garo Yegnukian, a member of the opposition Founding Parliament in pre-trial detention on charges of aiding and abetting in the July seizure of a Yerevan police station and the taking of hostages, says he will start a hunger strike tomorrow to protest in inhumane conditions of his detention and the trumped-up charges levied against him.
Yegnukian's lawyer, Tigran Hayrapetyan, told Hetq that his client's health is suffering and that a hunger strike is ill-advised.
Yegnukian is also protesting the fact that a Yerevan judge recently denied him bail and extended his detention by two months. (Yegnukian has already spent two months behind bars awaiting trial.)
Yegnukian was denied a visit by his children before they left to continue their education overseas. He was also denied a visit by his mother who recently arrived from the United States.
Hayrapetyan also told Hetq that the court refused to allow the USA consul to be present at the bail hearing and submit a petition to release Yegnukian on bail.
Garo Yegnkian, born in Armenia to repatriate parents from Bulgaria, emigrated to US in 1973 and repatriated back to Armenia in 2009 with his family.