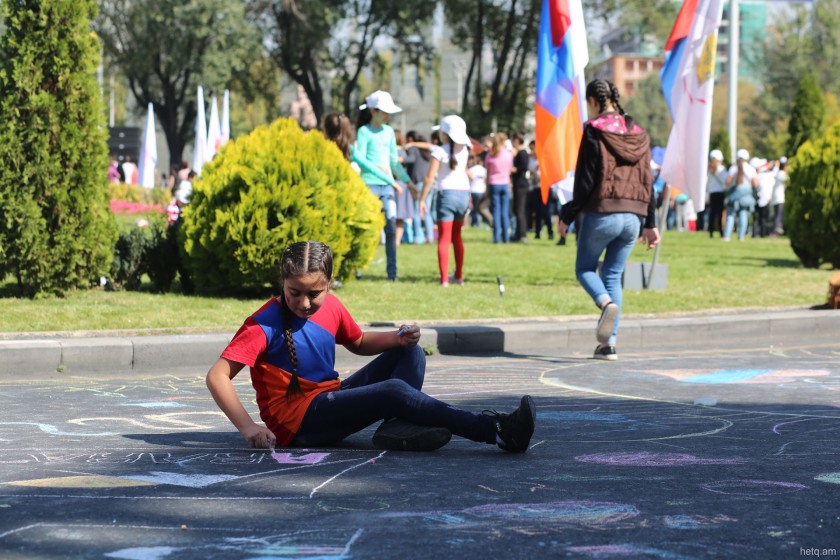 Yerevan Celebrates Its 2,798th Birthday
Today, Yerevan, the capital of Armenia celebrated its 2,798 birthday.
33 celebratory events marking "Erebouni-Yerevan 2,798" took place throughout the city, attracting local residents and tourist alike.
Compared to last year, the municipal budget for the cultural festivities was cut in half, mounting to 65 million AMD (US$137,000). This was due to a lack of municipal resources after a budgetary review was completed, according to Yerevan Mayor Taron Margaryan.
Margaryan said that the savings would go towards presenting gifts to 2,798 families.
Nevertheless, a festive mood reigned throughout Yerevan delighting young and old alike.
Video by Saro Baghdasaryan