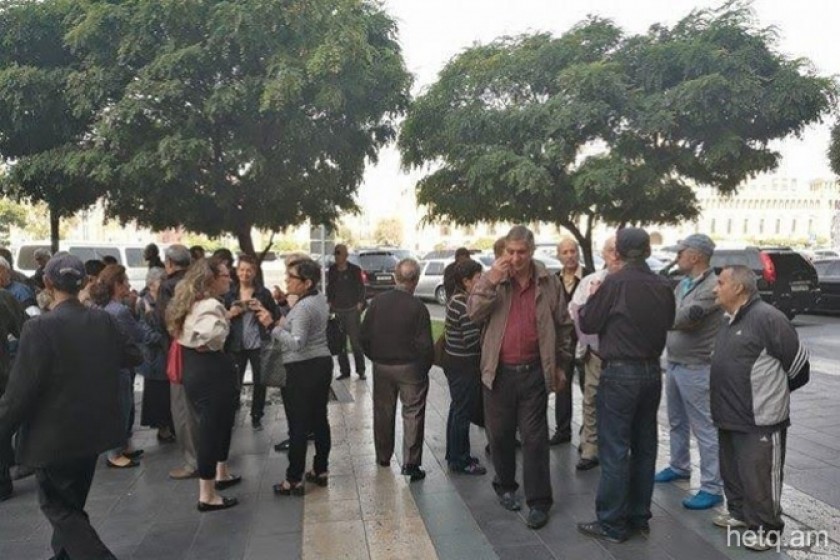 People with Hearing Disabilities Protest in Yerevan; Demand Resignation of NGO President
A group of people with hearing disabilities protested outside the government building in Yerevan yesterday, demanding that Grigor Grigoryan, president of the Union of Deaf People in Armenia NGO resign.
Roza Baleyan, one of the protestors, told Hetq that Grigoryan (photo) isn't defending their interests and that he basically appointed himself to the post.
During the protest, an official from the government building told the crowd to present their grievances in writing.
Grigoryan told Hetq that he was surprised by the protest and couldn't understand what the demonstrators wanted. He claimed that those dissatisfied with his work had never issued a list of demands to him.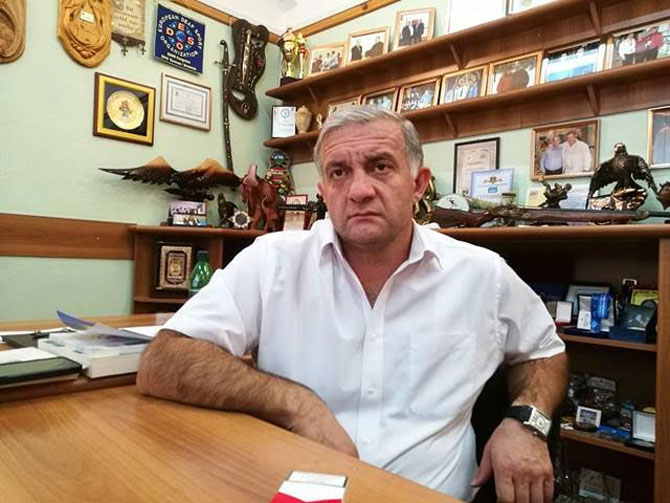 Grigoryan says that some of the protestors accuse him of selling off the building housing their cultural center, even though he showed them documents to the contrary.
Grigoryan agrees that people with hearing difficulties in Armenia have a hard time finding work. He says that oftentimes the union rents space that it owns to businesses, requesting that they hire some of the deaf people registered with the union. Some 1,500 people are registered with the Union.
The Union's lawyer, Artour Mkrtchyan, told Hetq that a group of deaf people yesterday beat up Vahe Alaverdyan, a staff member at the Union and that a police investigation is underway.
Mkrtchyan says that some individuals are making these allegations for nefarious aims. He did not elaborate.
As to the charge that Grigoryan has been serving as Union president for four instead of two years, Mkrtchyan said that the law on NGOs had recently changed allowing presidents to serve from two to four years.
Three lawsuits are ongoing regarding the Union. In one, plaintiffs are demanding that the four-year deadline for Grigoryan as president be annulled. In another, the plaintiff is demanding 30 million AMD from the Union, claiming he gave it to the Union fifteen years ago. The third lawsuit is in regards to the possible illegal dismissal of a Union worker.