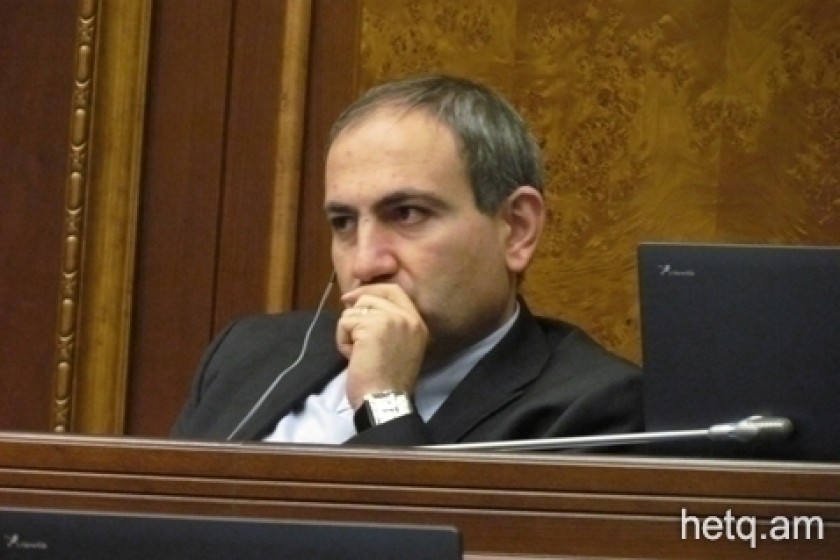 MP Pashinyan: 'Potato farmers supplying defense ministry getting bum deal'
At a special session of Armenia's parliament today, HAK MP Nikol Pashinyan told colleagues that during a recent trip to Vardenis local potato farmers complained that buyers for the country's defense ministry were making huge profits while paying next to nothing for the tubers.
Farmers say they are only being paid 40-45 drams per kilo.
"This morning, I verified that the defense ministry is paying 80-104 drams for one kilo of potatoes. I believe this is a serious matter that the parliament's president must raise with the ministry, because villagers are again on the brink of bankruptcy," Pashinyan said.
Vardenis is a town of some 12,600 near the southeastern shore of Lake Sevan.
Today's special session was called to debate various bills making changes and addendums to the law.
(HAK is the opposition Armenian National Congress)