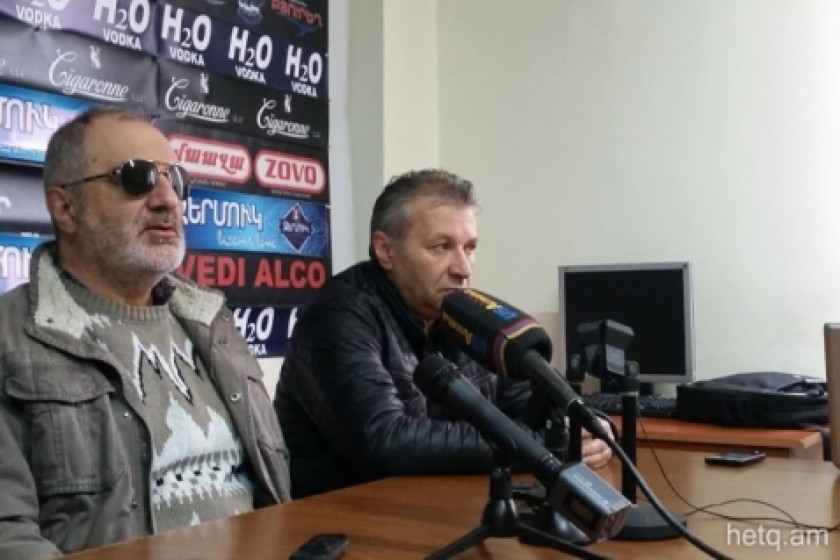 Activist Yenikomshian: Elections a Sham in Armenia, Civil Insurgency Is Needed
Founding Parliament member Alek Yenikomshian today called for the creation of an "Armenian" government given that the current one is working against the interests of the people.
Yenikomshian, who is awaiting trial on the charge of fomenting public disorder in July following the seizure of a Yerevan police compound by the armed Sasna Dzrer group, argued that the program drafted by the Founding Parliament and the political council of the Sasna Dzrer movement is the only realistic way to achieve regime change in Armenia.
The former ASALA member told reporters that their main aim is to ensure a decolonized and sovereign Armenia, the de jure unification of Artsakh with Armenia, and the creation of a vibrant, sustainable country.
Yenikomshian warned that if these conditions weren't achieved regime change wouldn't lead to real changes in Armenia and the country would face serious threats.
He said the first step on this road to regime change would be the formulation of a government of confidence. The above three aims would then be realized.
Yenikomshian said that all forms of legitimate civic disobedience would be used to achieve the above goals, adding that the generally accepted international norm is that a people have the right to use force when violence is used against them by a authoritarian regime.
The activist said that elections in Armenia are fraudulent, including next year's parliamentary election, and will not lead to systematic change.
He said the people must adopt the route of civic revolt to achieve their desired aims.