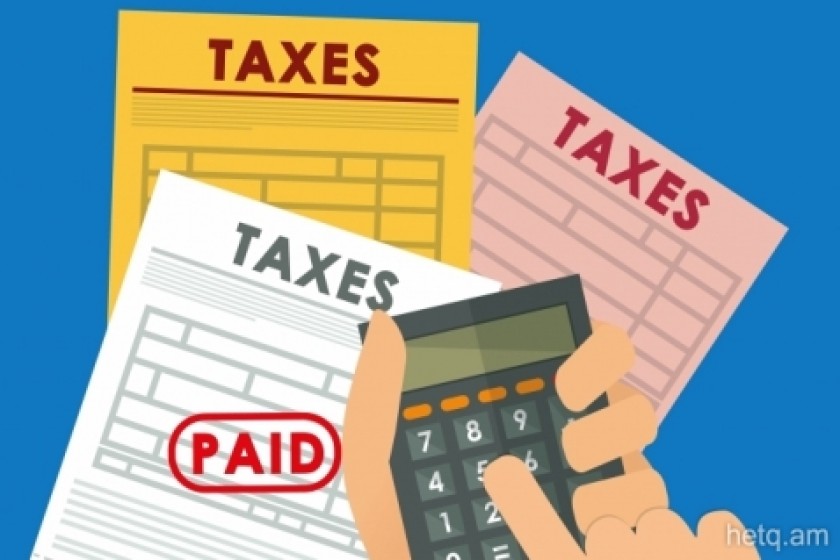 Largest 1,000 Taxpayers in Armenia Pay $1.1 Billion In First 9 Months
In the first nine months of 2016, the largest 1,000 taxpayers in Armenia shelled out 525 billion AMD (US$ 1.105 billion) to the country's coffers.
This is a 1.9% increase compared to the same period in 2015.
The largest taxpayer remains Gazprom Armenia, paying 29.8 billion AMD ($62.7 million).
Coming in second was Grand Tobacco Armenian-Canadian Joint Venture LLC – 16.5 billion AMD ($34.8 million). This company came in eighth place during the same period last year.
The Vorotan Hydroelectric Complex again came in third place – 15.5 billion AMD ($32.7 million.
Rounding out the top ten taxpayers were:
Electric Networks of Armenia – 14 billion AMD ($29.6 million)
Aleks Grig – 11.1 billion AMD ($23.4 million)
Teghout CJSC– 10.8 billion AMD ($22.7 million)
Karabakh Telecom – 10.7 billion AMD ($22.6 million)
CPS Oil Corporation – 9.9 billion AMD ($20.8 million)
Flash (Wholesale and retail sale of oil products) – 9.2 billion AMD ($19.4 million)
Armenia Telephone Co. – 9.1 billion ($19.2 million)