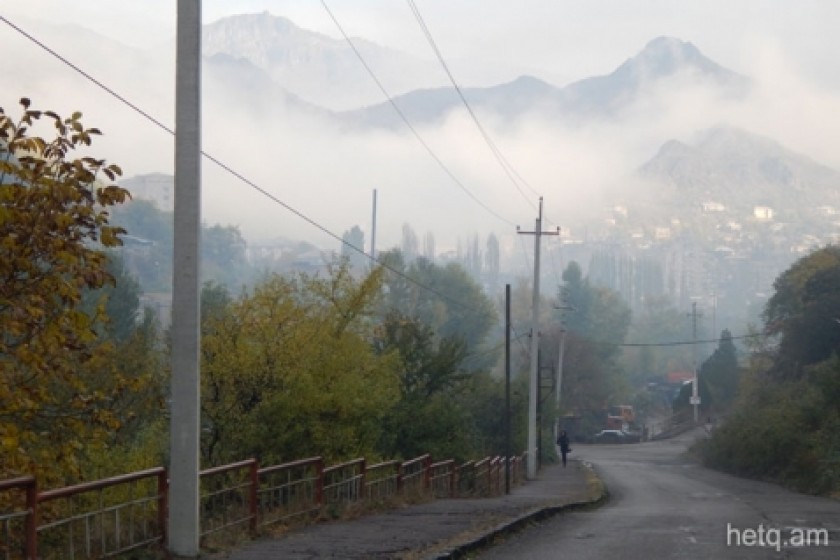 Armenian Copper Programme Cries Poverty: Wants Another 5 Years of Liberal Exhaust Permits
Hetq has periodically written about the noxious exhausts spewed over the northern Armenian town of Alaverdi by the smelter operated by the Armenian Copper Programme.
Yesterday morning was no exception. The town was engulfed in smelter exhaust.
When Alaverdi Aarhus Center Coordinator Anush Evoyan asked Armenian Copper Programme (ACP) Director Lusineh Mejlumyan about the incident, Mejlumyan claimed that the smog resulted from high cloud cover.
The ACP is a division of Vallex Group, a family of companies big into mining and a major taxpayer in Armenia and Artsakh. The chairman of Vallex Group is Valeri Mejlumyan.
In October 2012, Armenia's Ministry of Nature Protection signed off on "allowable" exhaust amounts. Now, the company has petitioned Armenian Prime Minister Karen Karapetyan to extend those amounts for another five years
Alaverdi residents are unaware that exhaust from the smelter's chimney haven't been monitored for the past three years.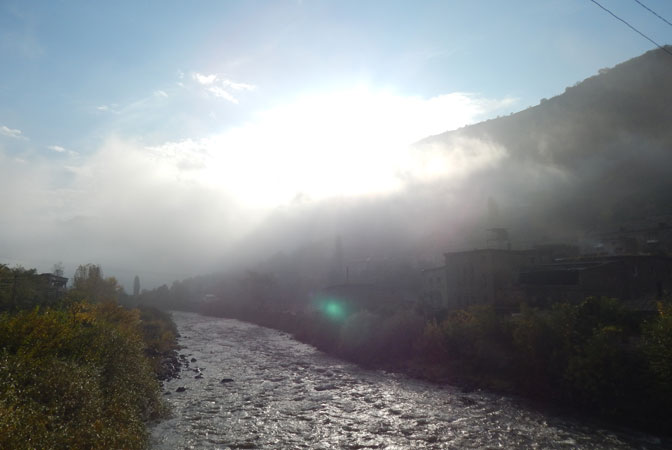 Aram Gabrielyan, Armenia's coordinator for U.N. Regional Convention on Climate Change, says that the ministry has permitted ACP to discharge greater amounts of dangerous exhausts than normal.
Gabrielyan says the company has been given a green light to discharge whatever it wants into the atmosphere, paying a pittance in fines.
In ACP's September 5, 2016 letter to Prime Minister Karapetyan, Lusineh Mejlumyan claims that the company isn't making a profit, due to the fall in international metal prices, and is only kept operating to provide jobs to area residents.
Thus, Mejlumyan argues, it cannot afford to pay greater fines for non-permissible exhaust amounts. The company director says it would have to shut down the smelter in Alaverdi, throwing many in the economically depressed region out of work.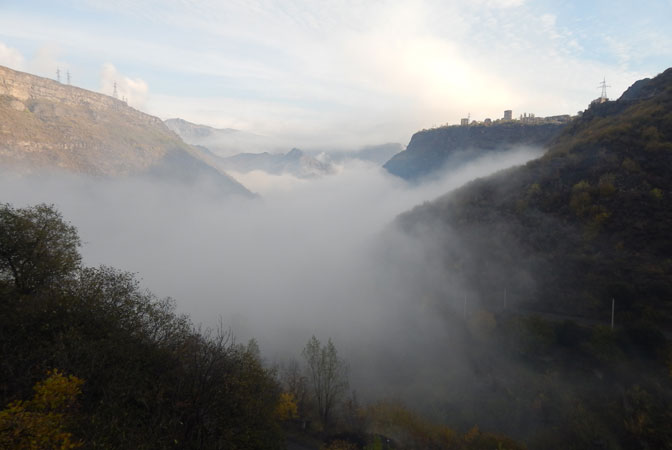 The ministry contacted Aram Gabrielyan for his view on the matter. Gabrielyan advised the ministry to reject the company's request for a five-year extension, suggesting that experts review whether the fines being paid by ACP correspond to the discharged exhausts.
Gabrielyan also suggested that smelter workers and Alaverdi residents publicly discuss ACP operations.
In her letter to Prime Minister Karapetyan, Mejlumyan said that negotiations were underway with Chinese companies and that a Memo of Understanding has been drafted to construct a new copper smelter.
Mejlumyan wrote that a Chinese delegation plans to visit the site this month for studies.
Photos: Larisa Paremuzyan