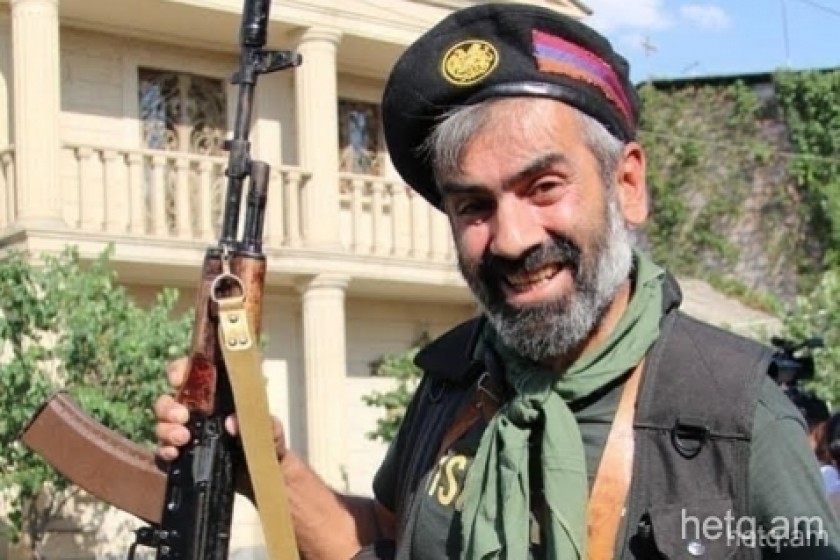 Yerevan Court Denies Bail to Two Sasna Dzrer Members: Extends Their Detention by 2 Months
A Yerevan court today denied bail to Arayik Khandoyan and Armen Bilyan, members of the Sasna Dzrer group that seized and occupied a Yerevan police station in July.
The court sustained a prosecutor's motion to extend their pre-trial detention by another two months.
Khandoyan's lawyer, Ara Karagyozyan, told Hetq that he expected the court's decision.
"In court, Khandoyan stated that the groups action had washed away the filth and had done what it did in the best interests of the state. He said that he had hoped to be present at a true court, and one not controlled by Baghramyan 26," Karagyozyan told Hetq. (Baghramyan 26 is the address of the Presidential Palace in Yerevan)
Khandoyan is awaiting trial on illegal weapons possession and hostage taking.
The armed Sasna Dzrer group seized a Yerevan police building on July 17 and held it for two weeks before surrendering to law enforcement.
The groups action led to public protests against the government and to wide-scale detentions by the police.
In addition to weapons and hostage taking charges, Bilyan also has been charged with murder.
Three law enforcement personnel died as a result of the two-week standoff.
Photo: Arayik Khandoyan